Our Audience
#1 Specific Audience
We strategically reach an audience of multi-stakeholder communities in governments, businesses, and civil society, including policymakers (CXOs, directors, and heads of departments), experts, practitioners, activists, entrepreneurs, investors, journalists, and local communities.
Our multi-stakeholder communities have passion, enthusiasm, aspiration, and interest in sustainable development. They have power, influence, and potential in their respective fields and organizations.
We continuously create an ecosystem of shared value with our multi-stakeholder communities in governments, businesses, and civil society to solve problems and achieve collective impact in society.
#2 General Public
We are proud of our inclusiveness and always determined to nurture the values of Diversity, Equity, and Inclusion. 
Apart from the above more specific audience, we ensure that our service deliveries reach the general public of different social and economic backgrounds in the Asia Pacific and beyond. We do it mainly by deploying digital marketing.
The general public represents individual citizens and customers whose knowledge and awareness are vital to mainstreaming sustainability on a large scale. 
We have the expertise to deliver high-quality content in a popular language style understandable to different communities. 
We are passionate about "leaving no one behind" in our education and advocacy efforts. 
Advertise with Us
If you find your products, services, information, and organizational stories relevant and useful to our audience and vice versa, advertise with us (Advertorial) and benefit from our Advertorial service.
Our advertorials ensure that the messaging you want to convey to your stakeholders and audience is reflected in the content we publish, tailored to your organization's specific priorities and needs.
We characterize our Advertorial Service as informative, explorative, explanative, interpretative, advocative, and influential. We deliver your stories by following our editorial style (soft news), targeted to be your long term digital assets.  
Inclusive in Our Advertorial Service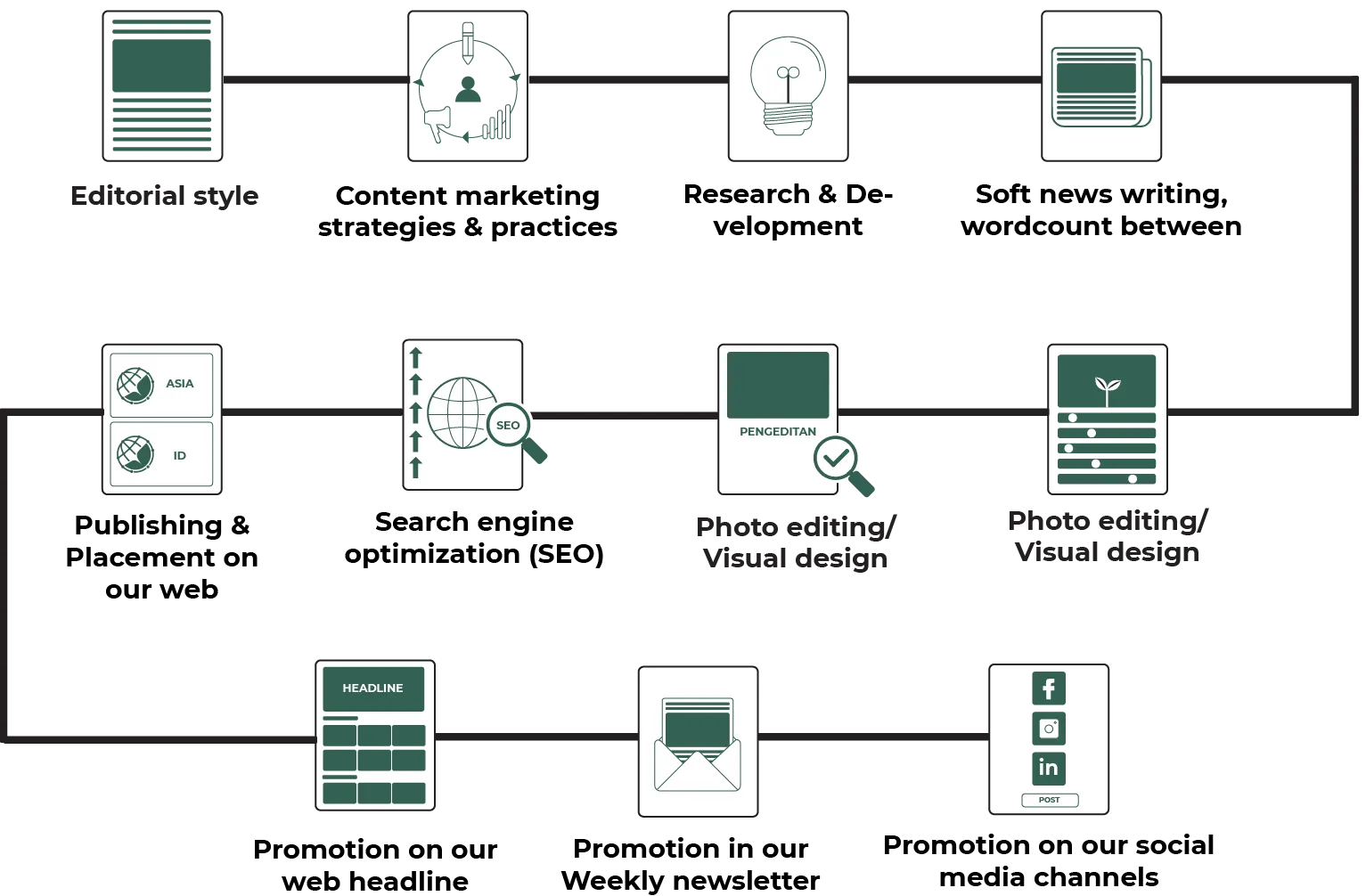 Our Advertorial Plans
Choose the plan that suits your organization's priority and needs:
OUR SOFT NEWS PORTFOLIO
Informative and light.
Bringing stories of events, developments, innovations, policies, programs, good practices, reports, research findings, conferences, and movements in your organization and communities through soft news.
Be Our "Retainer" Partner
Buy our year-round/multi-year Advertorial service to benefit from tailored long-term Advocacy & Digital Campaign that suits your organization's priorities and needs.
Contact Us
Connect with our Partnership Team to learn about our audience, detailed Advertorial plans, and pricing: 
Marlis Afridah
Founder & Chief Executive Officer
Email:
Mobile: +62 822 2537 2855
Aliyah Assegaf
Manager for Partnerships
Email:
Mobile: +62 812 9464 6113
Thank you!