B20 or The Business 20 is the G20 instrument facilitating dialogue for the global business community. The B20 also has extensive network working partners, namely World Economic Forum (WEC), The World Bank, and United Nations.
Founded in 2010, the organization now consists of 1000 G20 state members, including stakeholders from transnational corporations and government officials alike. B20 targets global economic growth and developments within its framework through concrete and actionable consensus-based policy recommendations. 
Presently, the Indonesian G20 Presidency has B20 Indonesia for its business arm with Shinta Widjaja Kamdani as the Chair. B20 Indonesia 2022 has three main visions to achieve:
Embracing a collaborative recovery and growth
B20 Indonesia will support the international collaboration to achieve a more resilient and equitable economic recovery;
Boosting an innovative global economy
B20 Indonesia  will facilitate more technological innovations and its adoption for industrial transformation;
Forging an inclusive and sustainable future
B20 Indonesia is prepared to support and facilitate women and MSMEs to capitalize on the opportunity of the global economy, including a supportive and sustainable economy for the biosphere.
With The Indonesian Chamber of Commerce and Industry (KADIN) as the host organization, B20 Indonesia operates through six Task Forces and one Action Council.
B20 Indonesia has seven priorities to focus on:
Trade & Investment

Energy, Sustainability, and Climate

Digitalization

Finance & Infrastructure

Integrity & Compliance

Women in Business Action Council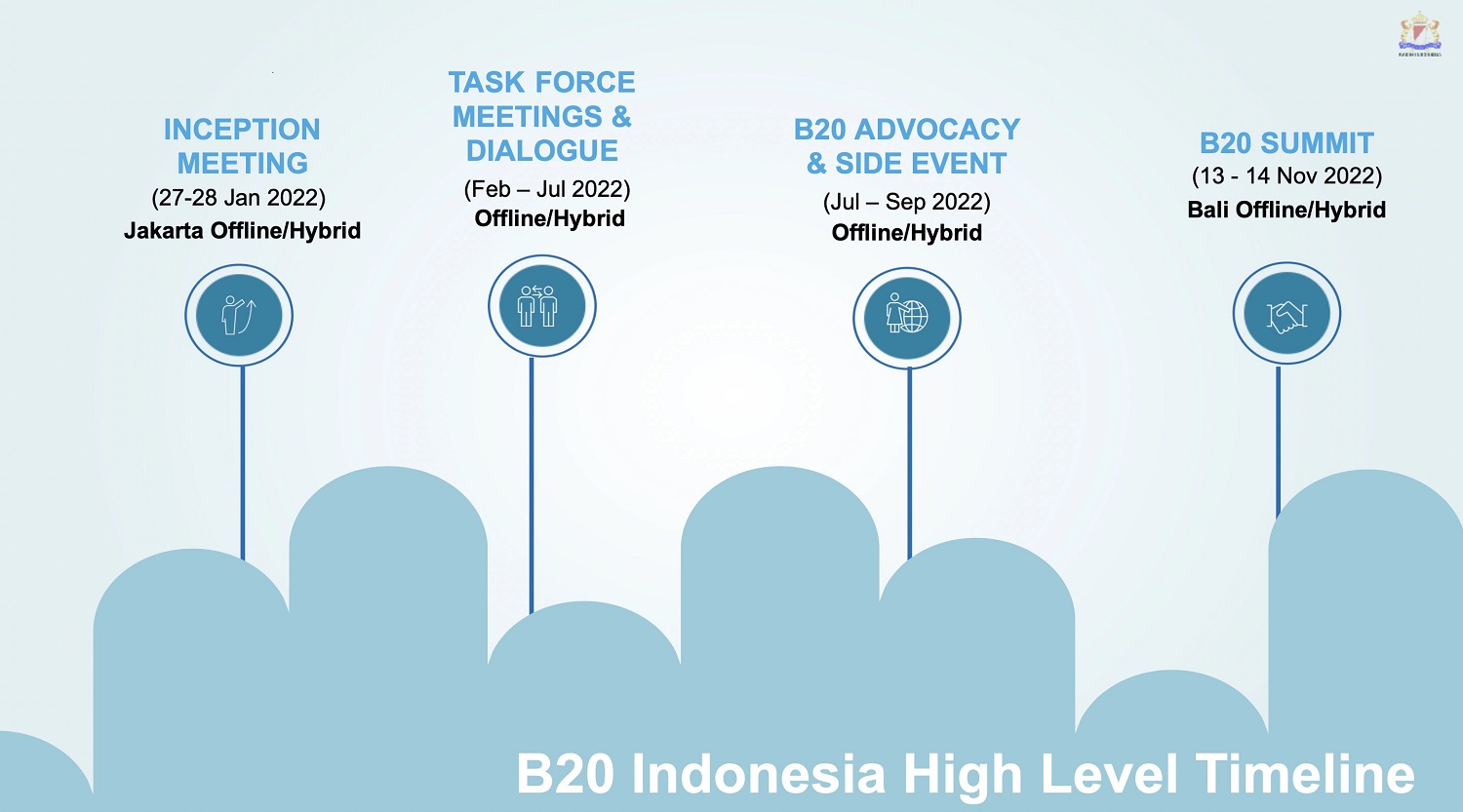 To mark the start of this year, B20 Indonesia 2022 just assembled the Inception Meeting. Precisely on 27 January 2022, the meeting gathered stakeholders and business experts in a public discussion on their experiences and perspectives regarding the three prioritized main topics. 
The high-level timelines of B20 Indonesia 2022 above aim to increase the awareness and distribution of key policy recommendations. The B20 Indonesia working timeline will be concluded through the B20 Summit held in Bali on 22 October 2022.
Editor: Nazalea Kusuma
Thank you for reading!
If you find this article insightful, subscribe to Green Network Asia's Weekly Newsletter to stay up-to-date with sustainable development news and stories from multistakeholder communities in the Asia Pacific and beyond.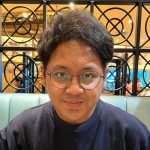 Kamil is a Contributing Author for Green Network Asia. He is a lecturer of International Affairs at UPN "Veteran" based in Jakarta.