Dear Communications Managers, 
You may need any of the following ideas and actions to maximize the impact of your stakeholder engagement and public communications efforts: 
Publish content without sacrificing the bandwidth of your team to create on your own.
Raise awareness of your organization's profile and mission that are valuable to your stakeholders, citizens, and customers. 
Advocate for causes, issues, policies, and regulations that are core to your organization's priorities and needs.
Ensure the messaging in the published content is reflective of your business priorities and needs, hence, more strategic and impactful. 
Target a specific number of readers in specific locations with specific interests (targeted marketing).
Hyperlink to your valuable online resources such as websites, social media accounts, reports, research findings, brochures, etc.
Showcase a particular number of important images to be featured / photo stories.
Tap into our unique ecosystem of multi-stakeholder communities. 
Consider publishing sponsored content with Green Network Asia to benefit from our compelling and engaging storytelling that will feel credible due to a natural fit and non-invasive advertisement to your target audience. The sponsored content published will be labeled "Partner" on the top of the article to comply with Cyber Media Guidelines. Learn more here. 
We characterize our sponsored content as informative, explorative, explanative, interpretative, advocative, and influential. We deliver your news and stories by following our evergreen editorial style, targeted to be your long-term digital assets. People remember sponsored content more than traditional advertisements.
Inclusive in Our Sponsored Content
Our Audience
To ensure you make an informed decision before investing some amount of your budget in Advocacy & Digital Campaign with us, you may want to understand the two layers of our target audience as follow:
#1 Specific Audience
We strategically reach an audience of multi-stakeholder communities in governments, businesses, and civil society, including policymakers (CXOs, directors, and heads of departments), experts, practitioners, activists, entrepreneurs, investors, journalists, and local communities.
Our multi-stakeholder communities have passion, enthusiasm, aspiration, and interest in sustainable development. They have power, influence, and potential in their respective fields and organizations.
We continuously create an ecosystem of shared value with our multi-stakeholder communities in governments, businesses, and civil society to solve problems and achieve collective impact in society.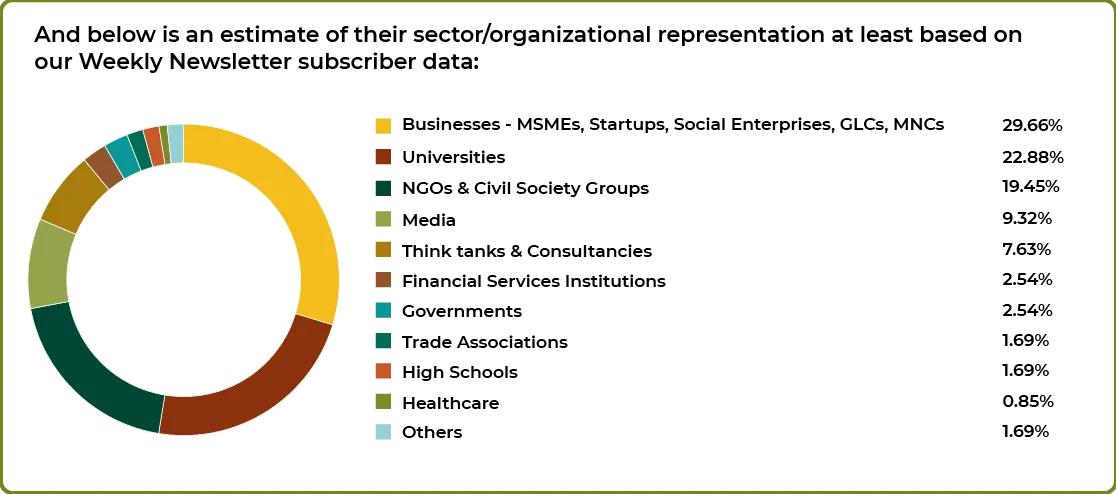 #2 General Public
We are proud of our inclusiveness and always determined to nurture the values of Diversity, Equity, and Inclusion. Apart from the above more specific audience, we ensure that our service deliveries reach the general public of different social and economic backgrounds in the Asia Pacific and beyond. We do it mainly by deploying digital marketing.
The general public represents individual citizens and customers whose knowledge and awareness are vital to mainstreaming sustainability on a large scale. Fortunately, we have the expertise to deliver high-quality content in a popular language style understandable to different communities. 
We are passionate about "leaving no one behind" in our education and advocacy efforts.
Contact Us
Connect directly with our Advertising Sales Team via email at [email protected] or call +62 8222 5372 855 (Mobile/WhatsApp) to schedule an online Zoom meeting and discuss your needs.
Be Our Long-Term Partner
Partner with us to benefit from long-term Advocacy & Digital Campaign on causes, issues, policies, and regulations that are core to your organization's priorities and needs. Learn more here.
Thank you!
Last updated: 10 January 2023