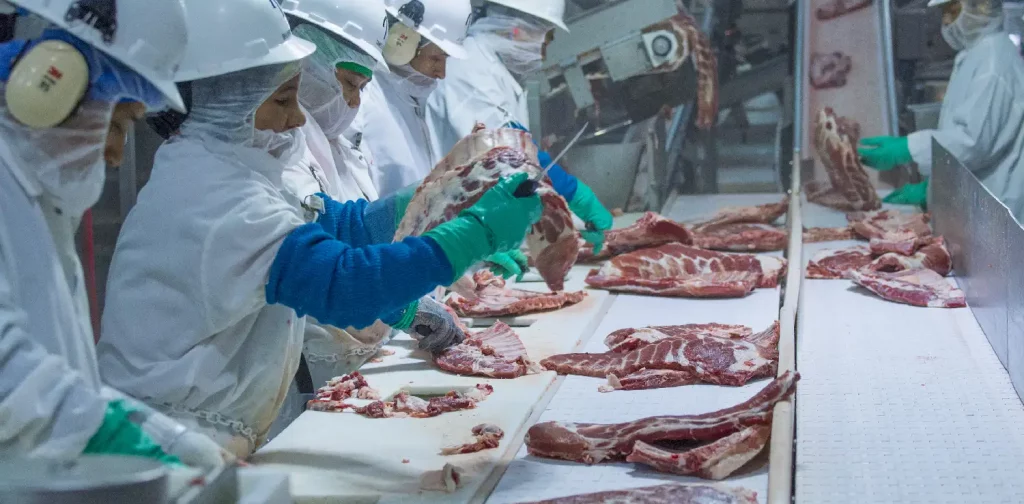 Animals are an important part of global food systems. Most people have animals and animal products in their diets, leading to and as supported by industrial animal production. Unfortunately, the industry – especially meat – significantly contributes to greenhouse gas emissions. With the climate crisis on the horizon, reducing meat consumption and production seems prudent. How can we achieve a just transition away from industrial meat production with people, animals, and the planet in mind?
Animals in Food Systems
Meat and other animal products are an essential source of protein and other nutrients. This factor is especially important for children, pregnant and lactating women, and people with specific health needs. For people with low incomes who cannot afford animal proteins, their lack of access may lead to malnutrition and other health risks. 
On the other hand, people in high-income and some middle-income countries tend to eat a lot of meat, enabled by the large-scale meat industry. Studies have linked high red and processed meat consumption with increased health risks, making high levels of meat consumption a public health issue. Current industry practices have also been linked to zoonotic disease emergence and antibiotic resistance. 
Environmentally, animal agriculture is notorious for majorly contributing to greenhouse gas emissions, biodiversity and water loss, and pollution. Research has shown that food systems alone – including animal production – contribute enough emissions to make it impossible to limit global heating to 1.5°C. There is also a case of animal welfare, in which industrial meat production often involves animal suffering due to extreme confinement and crowding.
Policy Perspective 
There seems to be no sign of slowing down. If nothing changes, animal protein consumption and global meat production are projected to keep increasing. Though, some predict that the dominance of the meat market will decrease and be replaced by meat alternatives by 2040. 
Many governments across the globe actively support industrial animal agriculture through subsidies, protective policies, and campaigns. According to the Food and Agriculture Organization (FAO), poultry, pork, mutton, and beef are among the food products receiving the biggest government support, with most subsidies going to industrial production. 
Meanwhile, several governments, such as Singapore, China, Denmark, Canada, and the Netherlands, have begun supporting the development of meat substitutes. In fact, Singapore was the first country to approve the sale of cultured meat products in 2020. However, the health implications and the socioeconomic impacts of the meat alternative industry still need more research. 
Just Transition in Industrial Meat Production
Large-scale, systematic transformations from the current practices of animal product consumption and production require bold fundamental changes that affect all stakeholders in the industry. So, although necessary, changes should always be made with justice and inclusivity in mind. 
The US trade unions introduced the term 'just transition' in the 1970s. It emphasized "protecting the rights of workers and communities that would lose jobs and economic opportunities in the face of new environmental regulations." Nowadays, the principle of just transition is commonly applied in sustainable development issues, such as in energy transition.
Researchers, led by Cleo Verkuijl of the Stockholm Environment Institute, have identified key challenges in achieving a just transition in animal agriculture practices and reducing meat consumption and production:
Food supplies and diets are essential to human wellbeing and often involve strong personal and cultural ties.

Millions of people are economically dependent on animal agriculture, including farmers, rural communities, and workers across the meal supply chain. 

The global meat market, worth about US$1 trillion, is tied to significant economic and political interests. 

Farm animals will be directly affected, and animal welfare needs to be a factor of consideration. 
Reducing Meat Consumption and Production Holistically 
They also introduce a framework of principles for policymakers to support a just transition away from industrial meat production and overconsumption. The five guiding principles are: 
Phase down existing policies, programs, and fiscal support that promote industrial meat production and consumption. This also includes subsidies and dietary guideline campaigns.

Increase support for affordable alternatives to industrially produced meat and ensure

social equity

, human health, and animal welfare in the process. This could include meat alternatives, plant-based proteins, or smallholder sustainable animal farms.

Ensure inclusive and participatory planning processes by involving stakeholders from all levels.

Provide support to stakeholders to help offset the impacts of a transition, such as social protection measures and funding mechanisms.

Address the root causes of injustices in the meat sector, like poverty and

marginalization

.
Jonathan Green, a Senior Scientist at the SEI, said, "Planning and support for just transitions in animal agriculture is essential if we are to successfully address the climate, biodiversity, and human health crises. Such an approach can help ensure disruptions are minimized and benefits maximized for workers, rural communities, and others affected by our food system."
Thank you for reading!
If you find this article insightful, subscribe to Green Network Asia's Weekly Newsletter to stay up-to-date with sustainable development news and stories from multistakeholder communities in the Asia Pacific and beyond.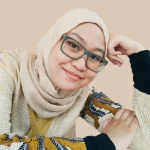 Naz is the Manager for International Editorial at Green Network Asia. She once studied Urban and Regional Planning and has lived in multiple cities across Southeast Asia. She is an experienced and passionate writer, editor, translator, and creative designer with almost a decade worth of portfolio.