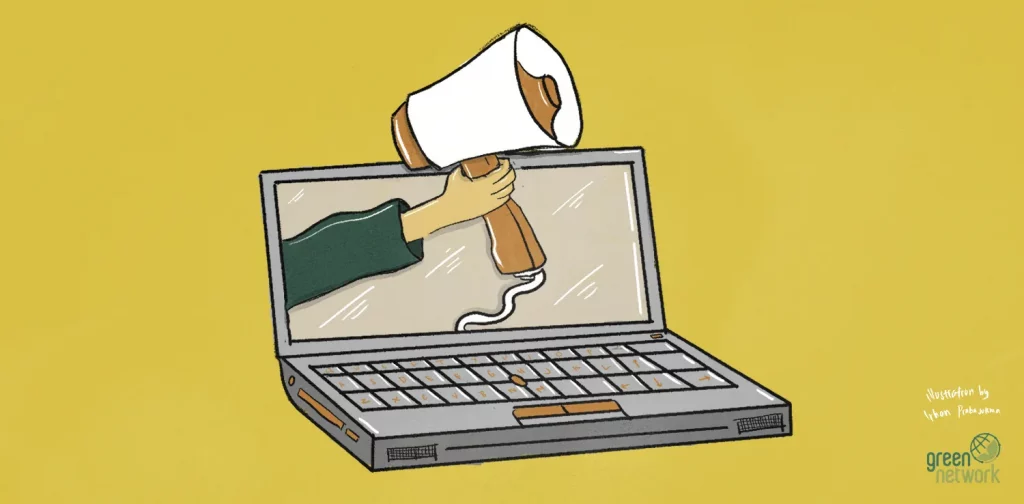 In our second year, Green Network started receiving many press releases from different organizations. Our editorial team independently picks press releases that meet our editorial standards, converts them into our original evergreen soft news, and publishes them on our "News" platform.
To further clarify "our editorial standards" as mentioned above, our team decided to create general Press Release Guidelines to increase the possibility of your press release being approved and published on our "News" platform.  
Here are some guidelines that may be helpful: 
What to Cover in Your Release
Your press release can cover any of your organization and community updates, such as organizational development, innovation as a solution to solve a particular problem, public policy, program, good practice, report, research finding, event, conference, and movement.
The Release that We Prefer 
Your press release should be newsworthy. It should cover something new/up-to-date, relevant, valuable, and relatable to the interest of the general public. 
The primary purpose of our News platform is to inform; however, all of our digital publications are meant to advocate for sustainable development and sustainability. We are not a neutral party. We choose "advocacy journalism" in our work, so the overall messaging should be within that purpose. 
Technical Guidelines 
Your press release should be relevant to our unique niche (sustainable development), topics of interest, and audience. 

The title should be 5-8 words, including keywords.

Word count should be around 400-600. 

Sources must be credible and linkable. You should hyperlink all sources available online in your text to improve credibility. 

Include relevant quotes from authoritative and important figures in your organization that are supportive of your messages.

Include the best high-resolution (ideally 1500 x 738) featured image that is the most representative of your announcement. You can submit more images so that our designer can pick the best one. Please provide detailed information about the images, such as the source/photo credit, the caption, and the

alt-text

. 

Identify your organization's public relations liaison by providing the full name, job title, email address, and mobile number (WhatsApp and Telegram). 

Indicate the press release date and inform whether it's for immediate publication or a later date.  
Incomplete submissions may not be considered. Lastly, you are fully responsible for ensuring all information and data used in your press release are accurate, precise, specific, and up-to-date. 
Submission
Please submit your press release via email:
[email protected] cc [email protected]  
Publication
While we value your efforts to follow these guidelines, we are not obliged to approve your submission. We cannot guarantee to publish all the press release submissions. It is our absolute discretion whether or not to approve and publish your press release based on our independent editorial judgment.  
We will let you know if we decide to publish the information from your press release, either directly with the link to the news or with additional questions we may need to clarify before publishing.   
Sponsored Content

Apart from the above type of publication (which definitely is uncertain to be published and the messaging cannot be intervened by any party), you may need any of the following ideas and actions to maximize the impact of your stakeholder engagement and public communications efforts: 
Publish content without sacrificing the bandwidth of your team to create on your own.
Raise awareness of your organization's profile and mission that are valuable to your stakeholders, citizens, and customers.
Advocate for causes, issues, policies, and regulations that are core to your organization's priorities and needs.

Ensure the messaging in the published content is reflective of your business priorities and needs, hence, more strategic and impactful. 

Target a specific number of readers in specific locations with specific interests (targeted marketing).
Hyperlink to your valuable online resources such as websites, social media accounts, reports, research findings, brochures, etc.
Showcase a particular number of important images to be featured /photo stories.
Consider publishing sponsored content with Green Network Asia to benefit from our compelling and engaging storytelling that will feel credible due to a natural fit and non-invasive advertisement to your target audience. The sponsored content published will be labeled "Partner" on the top of the article to comply with Cyber Media Guidelines. Learn more here.
We characterize our sponsored content as informative, explorative, explanative, interpretative, advocative, and influential. We deliver your news and stories by following our evergreen editorial style, targeted to be your long-term digital assets. People remember sponsored content more than traditional advertisements.
Inclusive in Our Sponsored Content
Our Audience
To ensure you make an informed decision before investing some amount of your budget in Advocacy & Digital Campaign with us, you may want to understand the two layers of our target audience as follow:
#1 Specific Audience
We strategically reach an audience of multi-stakeholder communities in governments, businesses, and civil society, including policymakers (CXOs, directors, and heads of departments), experts, practitioners, activists, entrepreneurs, investors, journalists, and local communities.
Our multi-stakeholder communities have passion, enthusiasm, aspiration, and interest in sustainable development. They have power, influence, and potential in their respective fields and organizations.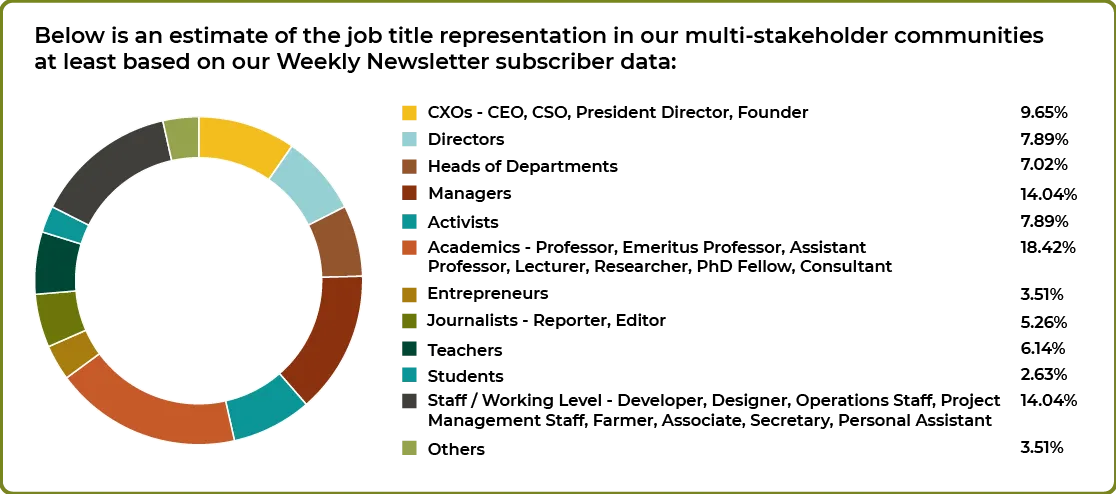 We continuously create an ecosystem of shared value with our multi-stakeholder communities in governments, businesses, and civil society to solve problems and achieve collective impact in society.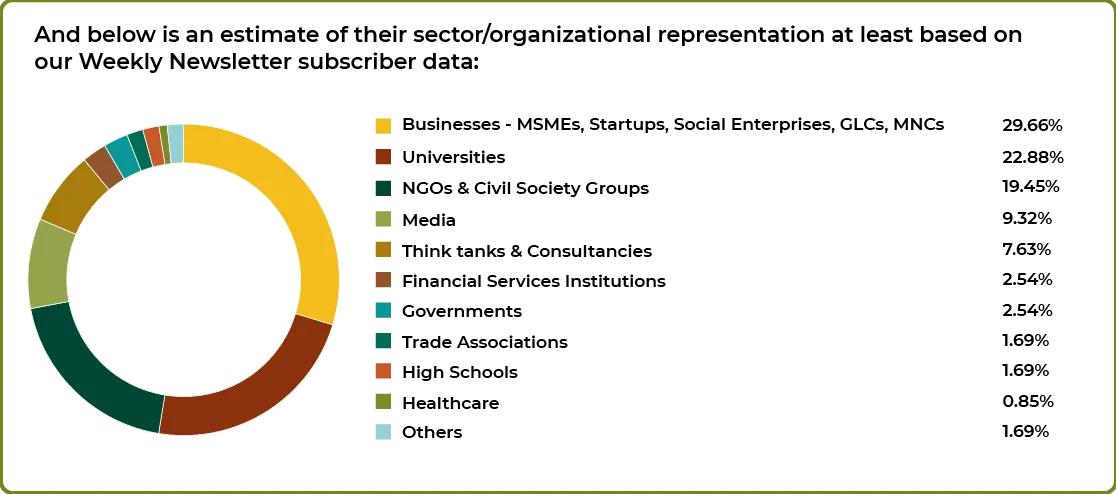 #2 General Public
We are proud of our inclusiveness and always determined to nurture the values of Diversity, Equity, and Inclusion. Apart from the above more specific audience, we ensure that our service deliveries reach the general public of different social and economic backgrounds in the Asia Pacific and beyond. We do it mainly by deploying digital marketing.
The general public represents individual citizens and customers whose knowledge and awareness are vital to mainstreaming sustainability on a large scale. Fortunately, we have the expertise to deliver high-quality content in a popular language style understandable to different communities. 
We are passionate about "leaving no one behind" in our education and advocacy efforts.
Contact Us
Connect directly with our Advertising Sales Team via email at [email protected] and [email protected] or call +62 8222 5372 855 (Mobile/WhatsApp) to schedule an online Zoom meeting and discuss your needs.
Be Our Long-Term Partner
Partner with Green Network Asia to benefit from long-term Advocacy & Digital Campaign on causes, issues, policies, and regulations that are core to your organization's priorities and needs.
Learn more about our offering and business partnership opportunities here.
Thank you!
Last updated: 10 January 2023