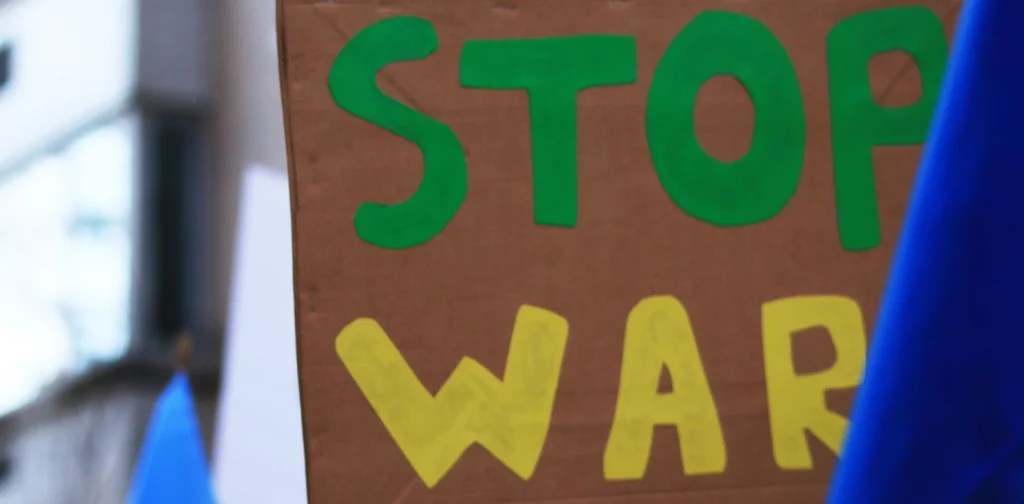 Peace is central to humanity. The absence of peace poses significant challenges that hinder people from navigating life safely. We often realize this after seeing the conditions of people living in conflict-ridden areas. Lifeless bodies scattered on the sidewalk while people are crying in fear and hopelessness paints enough of a picture of the importance of peacekeeping. It gets increasingly complex with the current polycrisis and technological development.
Polycrisis and Climate Change
The bad news is nobody can guarantee that peace will remain after wars and conflicts have long ended. Peace can crumble anytime, even in regions and countries not currently in conflict. The polycrisis and climate change that the world is presently facing pose a real challenge for peacekeeping. Food and water crises, extreme poverty and inequalities, and discrimination based on race, ethnicity, and religion can ignite conflicts and wars.
For instance, water crises have been the cause of conflicts in 45 countries in the world. Some of them even involved violence and weapons. Economic inequalities and discrimination have often become the cause of conflicts as well. Eventually, conflicts and wars will worsen the impacts of existing crises. For example, the butterfly effects from the Russia-Ukraine war have exacerbated food and humanity crises in many parts of the world.
The Threats of Technological Development
Conflicts keep happening despite the evolution of human civilization. In the past, technology has been used in conflicts and wars. Rapid technological development might even allow anyone to cause conflicts and wars.
In his opening speech at the 78th UN General Assembly 2023, UN Secretary-General  António Guterres highlighted the threats to human rights caused by technological development, particularly on generative artificial intelligence (AI).
"When I mentioned artificial intelligence in my General Assembly speech in 2017, only two other leaders even uttered the term. Now AI is on everyone's lips — a subject of both awe and fear," said Guterres. "The digital divide is inflaming inequalities. Hate speech, disinformation, and conspiracy theories on social media platforms are spread and amplified by AI, undermining democracy and fuelling violence and conflict in real life."
Strengthening Peacekeeping
It's inevitable: we need to collectively strive for peacekeeping. This includes governments, who bear significant weight in ensuring their citizens can thrive safely. Furthermore, organizations must also contribute to the mission to achieve peace for all. The United Nations Peacekeeping currently leads 12 peacekeeping operations worldwide. 
As individuals, we can also contribute to peacekeeping through small actions. For example, in Poso, Indonesia, Lian Gogali established numerous schools for women, children, young people, and religious figures from various backgrounds to maintain peace after the conflicts during the Reformation era.
UN's New Agenda for Peace
The United Nations calls for a New Agenda for Peace to answer the current polycrisis. The Agenda consists of 12 actions and five priority agendas, which are:
Boost prevention efforts globally by addressing strategic risks and geopolitical divisions. This includes eliminating nuclear weapons and boosting preventive diplomacy in an era of divisions.

Preventing conflict and violence and, sustaining peace for everyone, focusing on mediation, prioritizing the relations between sustainable development, climate actions, and peacekeeping, and fully respecting human rights.

Deploying new approaches in peace operations by strengthening peace operations, addressing peace enforcement, and supporting African Union and subregional peace support operations.

Preventing the weaponization of emerging domains and promoting responsible innovation 

Building a more robust collective security machinery to restore its legitimacy and effectiveness.
"Peace is inextricably linked to sustainable development. We see a familiar pattern around the world: the closer a country is to conflict, the farther it is from the Sustainable Development Goals," said Guterres. "Let us be determined to heal divisions and forge peace: determined to uphold the dignity and worth of every person; determined to realize the Sustainable Development Goals and leave no one behind."
Translator: Kresentia Madina
Read the Indonesian version of this article at Green Network Asia – Indonesia.
Thank you for reading!
If you find this article insightful, subscribe to Green Network Asia's Weekly Newsletter to stay up-to-date with sustainable development news and stories from multistakeholder communities in the Asia Pacific and beyond.

Amar is the Manager for Editorial Indonesia at Green Network Asia. He graduated from the Master of Philosophy program at Universitas Gadjah Mada and Bachelor of Communication Science at Universitas Sumatera Utara, Indonesia. He has ten years of working experience in journalism as a reporter and editor.