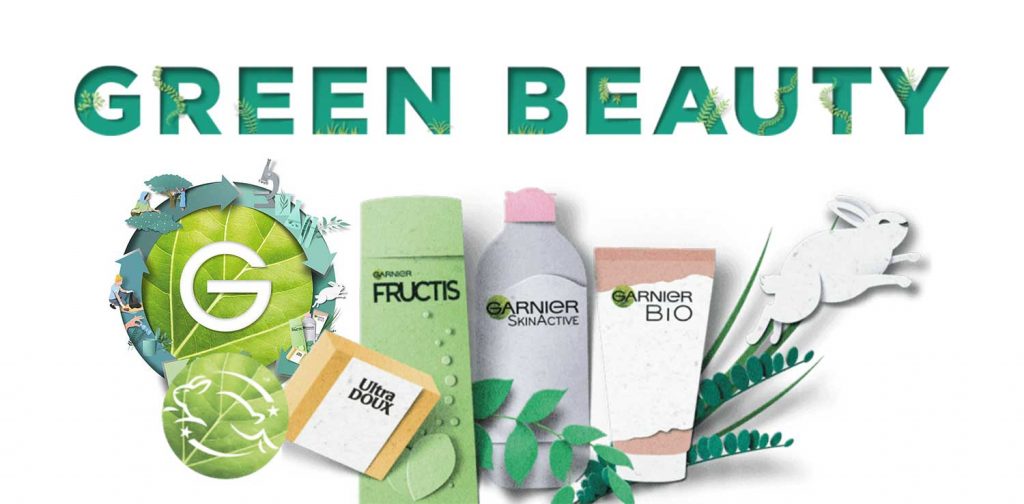 Human activities are the leading cause of climate change. As individuals, we may find it challenging to recognize our responsibility to execute behavioral adjustments to achieve sustainability. Addressing this issue, Garnier has launched an educational campaign on sustainable consumption as the brand's next step in Green Beauty.
Garnier is an established beauty brand with over a century of experience. Today, Garnier produces 1.8 billion products each year across 64 countries. With its massive production scale, the brand previously announced its commitment to sustainable development through Garnier's Green Beauty initiative and Sustainability Progress Report 2020.
This initiative is a complete end-to-end approach to sustainability with targets set for 2025, aiming to transform every stage of Garnier's value chain to reduce its environmental impact. To achieve its vision to empower 250 million people to live greener, Garnier held a global live-streaming event on October 1 to reveal the brand's newest commitment. 
According to Garnier Sustainability Research 2021, 81% of people want to be more sustainable. Yet, less than 6% have taken day-to-day action. Sustainability is achievable only when everyone works together. Garnier finds it critical to empower consumers with knowledge on how we can take action.
A panel of sustainability experts joined Adrien Koskas, Garnier Brand President, in a discussion. The panel included Dr. Imogen Napper, Expedition Scientist at National Geographic; Rosa Vasquez Espinoza, Explorer at National Geographic; Andrew Almack, Founder of Plastics for Change; Wanjiku Gatheru, Climate Activist; and Stephanie Shepherd, Founder of Future Earth. They emphasized the urgency of sustainable consumption and tried to tackle the important question: Can Beauty Go Green? 
The first step of this new commitment is to launch a new series of educational content produced by National Geographic CreativeWorks. This series will provide consumers with real-world practical advice on changes we can make in our daily life. The content will also bring expert knowledge, covering beauty-related sustainability topics such as plastic & packaging, water usage, and green science.
Garnier's Green Beauty initiative has steered the brand to a more sustainable business model with Solidarity Sourcing program, green science & formulas, approval by the Cruelty-Free International Leaping Bunny Program, lower carbon emission & more renewable energy, and more recycled & recyclable materials. Currently, 97% of new or renovated Garnier products have an improved environmental or social profile, and 99% of the ingredients are vegan.
Furthermore, Garnier has set to achieve ambitious targets:
By 2025, Garnier will aim to use Zero Virgin Plastic in all packaging, saving 40,000 tonnes of plastic every year

By 2022, all plant-based and renewable ingredients will be sustainably sourced

By 2025, 100% of Garnier's new products will have an improved environmental profile

By 2025, 100% of industrial sites will be carbon neutral through the use of renewable energy

By 2025, Garnier will have empowered 1000 communities worldwide through the Solidarity Sourcing program
Sustainable development requires all stakeholders—governments, businesses, civil society—to be held accountable. When the government regulates, businesses give environmental options, and consumers use personal choice wisely, we can take a solution-based action. Together, we must keep stepping forward, just like in the poem recited during the event, One Small Step. 
To read the Indonesian translation for this article, click here.