Forests are the true foundation of life on earth. Besides providing oxygen and absorbing carbon, forests also produce the papers we use daily. That's why the production of papers should go hand-in-hand with preserving forests. As the leading pulp and paper producer, APRIL has launched the APRIL2030 initiative to show its commitment to forest sustainability.
APRIL's sustainability commitments
APRIL sources their trees from Riau Province, Indonesia, to produce their papers. In 2015, the group established its sustainability commitments through Sustainable Forest Management Policy (SFMP) 2.0. The SFMP 2.0 was a policy framework  that featured the commitment to stop deforestation and the development of peatland, to do assessments for developing non-forested areas, and to halt mixed hardwood harvesting.
Five years later, APRIL continued to address these commitments through APRIL2030. The target was announced in 2020, highlighting a positive impact on climate, nature, and people while transforming its business. 
"Continued investment in climate, nature, and sustainable development assumes even greater urgency if the global economy is to achieve a strong recovery from the impacts of COVID-19. As challenging as the current situation is, it presents businesses with an opportunity, if seized decisively, to boldly transform the future for the better," said Anderson Tanoto, the director of Royal Golden Eagle.
The four indicators of sustainability
With APRIL2030, the company grounds its sustainability commitment through four indicators based on its 2019 performance report. These indicators are the extension of their mission to cover different aspects of sustainability, including education, livelihood, women empowerment, and the environment.
Climate Positive:

Reaching net-zero land-use emissions, reducing production emissions by 25%, and employing renewable sources for power mills and fiber operations through science-based targets. 
Thriving Landscapes:

Working towards the prosperity of the landscape, ecosystem, and wildlife inhabitants through investing and prioritizing conservation efforts. In addition, studies of tropical peatland science are conducted to increase fiber productivity by 50%.
Inclusive Progress:

Eradicating poverty in villages within 50 km radius from plantation sites, promoting quality education and healthcare, reducing stunting by 50%, and encouraging women's participation in business.

Sustainable Growth:

Increasing water and chemical usage efficiency, using 20% recycled textiles, and reducing 80% of the solid waste sent to landfills.
Towards circular and ethical business
APRIL2030 has kicked off by installing the first phase of its solar panel site in 2021 as a part of its renewable energy commitment. It's projected to be one of Indonesia's largest solar panel sites once it's finished in 2025. Furthermore, developments on other aspects have also begun, from using SMART tools for wildlife risk identification, to providing support for 172 schools near the plantations.
Essentially, humans create products to enhance our quality of life. Still, it is just as important to ensure we don't produce them at the expense of others. Businesses, among many other stakeholders, have an obligation to continue striving for circular and more ethical practices that will not only repair the current environmental damages but also prevent them.
Editor: Nazalea Kusuma
Thank you for reading!
If you find this article insightful, subscribe to our Weekly Newsletter to stay up-to-date with sustainable development news and stories from multistakeholder communities in the Asia Pacific and beyond.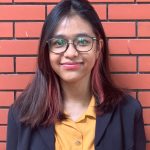 Madina is an In-House Reporter and Content Writer at Green Network Asia. She covers Global, Southeast Asia, East Asia, and Australasia.