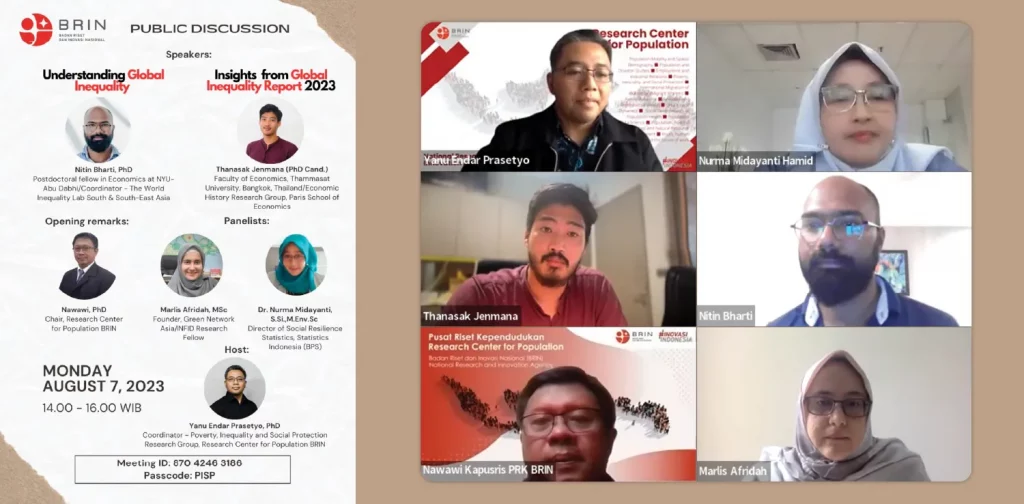 It's a bitter truth: the world is unequal. Disparities still persist in many aspects of our life, with economic disparity possibly being the most significant one. How can we measure how unequal the world is? What efforts are needed to create progress toward equality? A recent public discussion hosted by Indonesia's National Research and Innovation Agency (BRIN) further explored the ways of understanding global inequality.
Poverty and inequality
Millions of people are in poverty today. At the same time, a very small number of people accumulate more wealth than necessary to lead a luxurious lifestyle. It becomes more apparent during crises, where the wealthier group often can soften the impacts of climate-related problems on themselves. In comparison, the poorer group has to shoulder the bigger effect. The stark contrast is disheartening. It also means that a change is very much needed.
Addressing economic disparity can begin with reliable public data on inequality. On August 7, the Poverty, Inequality, and Social Protection Research Group of Indonesia's National Research and Innovation Agency (BRIN) held a public discussion on understanding global inequality. The research group is a part of the BRIN's Research Center for Population. 
Understanding global inequality
The public discussion invited Nitin Bharti and Thanasak Jenmana from the Word Inequality Lab as the speakers. Director of Social Resilience Statistics of Statistics Indonesia (BPS) Nurma Midayanti and Founder & CEO of Green Network Asia Marlis Afridah were also present as the panelists. The discussion was hosted by Yanu Endar Prasetyo, the Coordinator of BRIN's Poverty, Inequality, and Social Protection Research Group.
Speakers and panelists from different backgrounds shared their expertise, practical knowledge, and skills regarding poverty, inequality, and social protection. Nitin Bharti and Thanasak Jenmana began the public discussion by sharing insights from the World Inequality Report 2022 produced by the World Inequality Lab. 
The report offers an update on global inequalities, highlighting a massive disparity in current global income and wealth. According to the report, the wealthiest 10% of the global population takes 52% of global income and owns 76% of all wealth. Meanwhile, the poorest half of the population earns 8.5% of the global income and owns only 2% of the total wealth. 
The report also cites a need for more reliable inequality data for measuring socio-economic disparities. For instance, Nurma Midayati stated that there are differences in measuring global poverty and poverty in Indonesia as Indonesia uses the concept of the ability to fulfill basic needs (basic needs approach). In contrast, the World Bank uses the Purchasing Power Parity (PPP) index to measure poverty. 
More than just an economic issue, inequality also exists in environmental, social, and even cultural aspects of our lives. In her session, Marlis Afridah shared how climate change is a class issue, citing unequal contributions to and impacts of climate change on different groups of people in society. Still, tackling these issues requires contributions from everyone, from grassroots-level initiatives to regional-scale agreements.
A collective work
Progress toward sustainable development is made on the foundation of leaving no one behind. Therefore, eradicating poverty and inequality locally, nationally, and globally is central to taking one step closer to a better world. Of course, a single hand can only do so much. 
The public discussion on Understanding Global Inequality by BRIN is one of the ways we can open a conversation on the world's current issues and hear insights from different perspectives. Collaboration and partnership between governments, businesses, organizations, and researchers are key to creating effective, efficient, and sustainable measures. 
Watch the recording of the public discussion here.
Editor: Nazalea Kusuma
Thank you for reading!
If you find this article insightful, subscribe to Green Network Asia's Weekly Newsletter to stay up-to-date with sustainable development news and stories from multistakeholder communities in the Asia Pacific and beyond.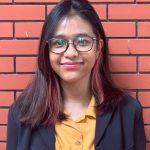 Madina is the Assistant Manager for Program at Green Network Asia. She is an English major graduate from Universitas Indonesia with two
years of demonstrated experience in editorial and creative writing,
researching, editing, and creating content.