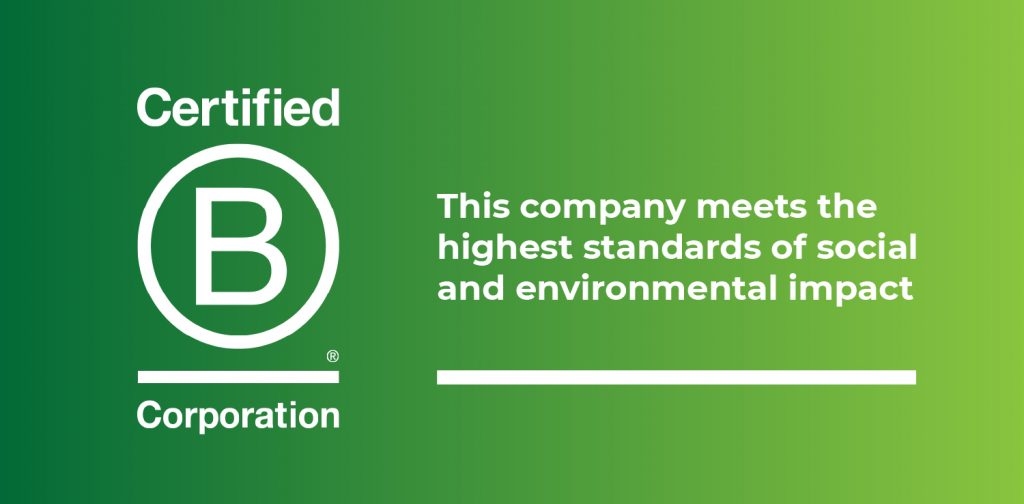 Nowadays, many companies boast about their sustainability, transparency, traceability, social responsibility, and diversity; but what do they mean?
According to this research on corporate websites, stakeholders prefer businesses that make a concerted effort to give back to society and their communities with interest in diversity, inclusion, and environmental sustainability.
A question arises. How can you assign a numerical value to that quality?
In a sea of greenwashing and false promises, some businesses embark on the difficult road to B Corp certification. They are determined to employ profit and expansion to achieve a larger goal, to be "best-for-the-world" rather than "best-in-world."
B Corporation certification is unique in that it is currently the only comprehensive, holistic indicator of sustainability available. B Corp certification signifies that a company has met rigorous requirements of verifiable performance, accountability, and transparency.
These requirements include but are not limited to employee perks and charitable contributions to supply chain policies and input materials. B Corporation certification is comprehensive rather than narrowly focused on a specific social or environmental issue. 
The B Impact Assessment, utilized in the B Corp certification, is a complete, credible, and comparable impact benchmark that enables economic system reform. Achieving and maintaining accreditation is time-consuming and requires collaboration across your organization's teams and divisions.
This certification is difficult to obtain. However, if a business genuinely wants to positively impact its employees, culture, environment, and the world, becoming a B Corp could be the reasonable step needed.
Ensuring that capitalism creates shared and durable prosperity needs more than statements of intent. It requires corporations, investors, and regulators to champion policies, practices, and mechanisms of accountability that deliver measurable value for all stakeholders.
Now the sustainable business certifier B Corp is launching in Southeast Asia.
Editor: Nazalea Kusuma
Hi, thank you for reading!
If you find this article useful, join our community readers and subscribe to our newsletter to stay up to date with sustainable development news and stories in the Asia Pacific and beyond. This service is OPEN FOR ALL, AT NO COST. Delivered to you by our dedicated team.