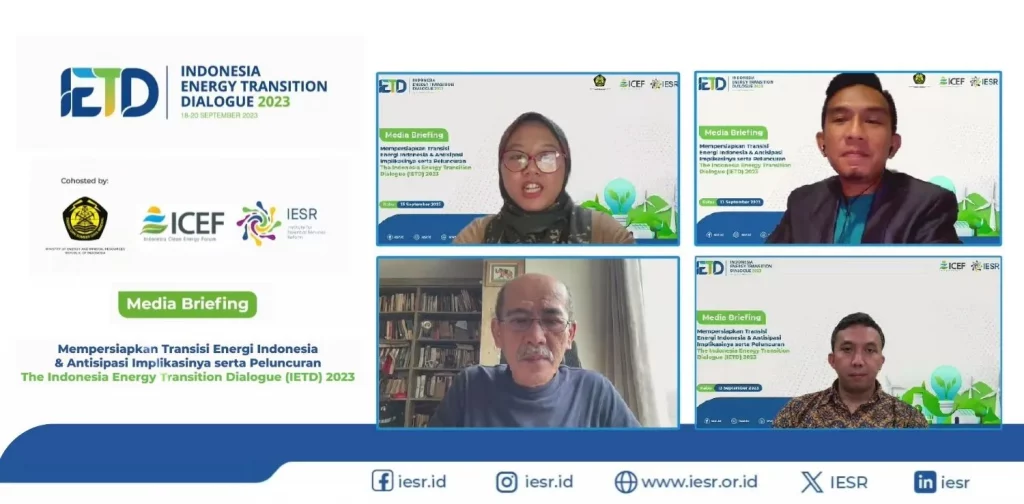 Reducing carbon emissions is crucial in mitigating the impacts of climate change. Countries, including Indonesia, have taken energy transition as one of the primary paths to reach their net-zero goals. A recent media briefing by the Institute for Essential Services Reform (IESR) discussed the preparations and implications of the energy transition in Indonesia.
Energy Transition in Indonesia
In 2021, Indonesia pledged a commitment to reach net-zero emissions by 2060. The roadmap to achieve this goal includes plans to improve infrastructure, develop technology for renewable energy, and retire coal-fired power plants. All these plans must be developed and implemented without the expense of the people and the planet—the term is usually called just energy transition.
During the media briefing held on September 15, 2023, IESR Executive Director Fabby Tumiwa opened the session by highlighting the importance of decarbonization efforts in the power sector. The sector is deemed a 'low-hanging fruit' compared to other sectors such as industry and transportation. Therefore, a successful energy transition in the power sector is crucial to accelerate the progress of energy transition in Indonesia.
The IESR's media briefing invited Dr. Gigih Udi Atmo, the Director of Energy Conservation at the Ministry of Energy and Mineral Resources; Adam Adiwinata, a consultant for ASEAN Energy Transition Outlook from the International Renewable Energy Agency (IRENA); and Faisal Basri, an economist and a member of the Indonesia Clean Energy Forum to discuss progress and implications of energy transition in Indonesia.
Potential and Progress
In essence, Indonesia has the potential and support necessary to achieve its net-zero commitment. The country has various renewable energy resources to support its energy transition, such as solar, hydrogen, and bioenergy. Furthermore, Indonesia has also joined international funding mechanisms like the Just Energy Transition Partnerships (JETP). It has also established a national funding plan through the Energy Transition Mechanism (ETM).
However, during his presentation, Dr. Gigih Udi Atmo shared that despite the abundant resources, renewable energy only made up 12.3% of the country's primary energy mix in 2022, below the year's target of 15.7%. With this number, Indonesia currently only utilizes 0.34% of its total renewable energy potential (3,687 GW), with hydrogen, bioenergy, and geothermal being the top three dominant renewable energy types. 
Optimizing renewable energy supply and maximizing energy efficiency become crucial as the country plans to cut down 93% of greenhouse gas emissions from 1.9 billion tons to 129 million tons by 2060. However, energy transition is a complex and challenging process. With the potential and support that Indonesia currently has, the country still needs to show consistency and commitment to accelerate a just energy transition in Indonesia. This includes commitments to clear and transparent targets, progress, and financing.
Adam Adiwinata noted that Indonesia must focus on creating a just transition socially and environmentally, improving workers' skills through capacity building, and building infrastructure to improve connectivity. Creating an enabling environment for funding and investment, Faisal Basri pointed out, is also crucial in ensuring effective support for energy transition.
The IETD 2023
The IESR's media briefing also marked the launch of the Indonesia Energy Transition Dialogue (IETD) 2023. Currently in its sixth year of running, this year's IETD takes the theme of "Enabling Rapid Power Sector Transformation." 
From September 18 to 20, 2023, IETD 2023 will bring policymakers, business leaders, experts, and communities to exchange ideas on Indonesia's energy transition. As Indonesia is among the top carbon-emitting countries in the world, continuous discussions and improvements are crucial to accelerate and create an equitable transition in the country.
Watch the full media briefing in Indonesian here.
See more information on the IETD 2023 here.
Thank you for reading!
If you find this article insightful, subscribe to Green Network Asia's Weekly Newsletter to stay up-to-date with sustainable development news and stories from multistakeholder communities in the Asia Pacific and beyond.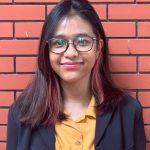 Madina is the Assistant Manager for Program at Green Network Asia. She is an English major graduate from Universitas Indonesia with two
years of demonstrated experience in editorial and creative writing,
researching, editing, and creating content.