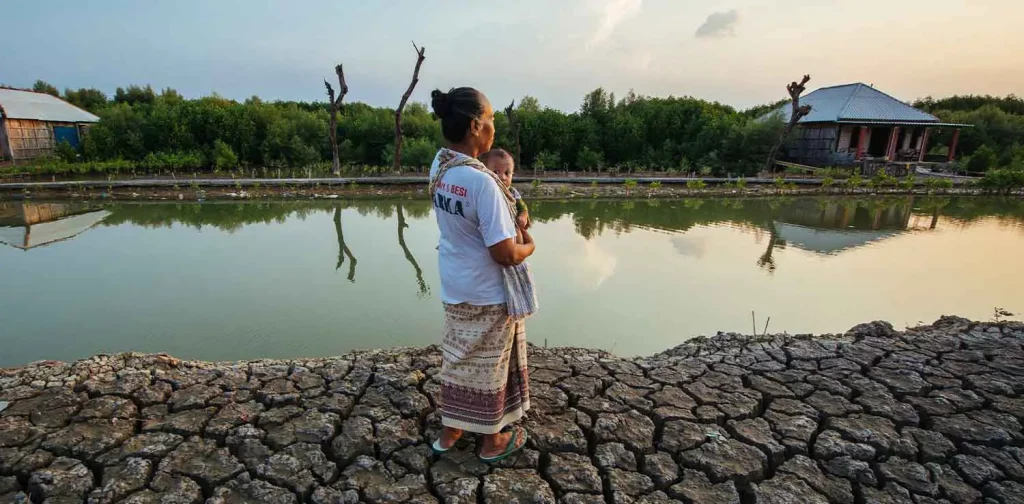 Coastal areas worldwide suffer greatly as climate changes, sea levels rise, and lands 'sink'. Animals, plants, lands, and people in coastal communities are all affected, and proper measures must be taken to halt these progressions. In Indonesia, Building with Nature developed a way to restore mangrove forests in Demak to protect the coastal ecosystem while helping boost the local economy.
Halting Business as Usual
Besides climate change, human behaviors also lead to coastal floods and erosions. The removal of mangrove belts for aquaculture development, the construction of coastal infrastructure, and groundwater extraction are among the leading causes. Should business as usual continue, by 2030, 70,000 people will be affected due to floods and the loss of 6,000 hectares of aquaculture ponds in Demak, a coastal regency in Indonesia.
Building with Nature Indonesia is a multi-stakeholder program by Ecoshape, Wetlands International, the Ministry of Marine Affairs and Fisheries (MMAF), and other partners. It aims to help local communities build a stable and adaptable restored mangrove coastline that enables inclusive local economic growth. As the name implies, this program triggers a paradigm shift towards a development that considers both nature and people.
Holistic Solutions
Did you know that planted mangroves only have a 15-20% survival rate? Unless the right species are planted at the right location, they would only impair natural mangrove formation. Did you also know that dams and sea walls, as a single solution, are ineffective, expensive, and unstable for muddy coasts? 
Building with Nature's model combines green (nature-based) solutions with gray (hard-engineering) techniques and multifunctional land use. For the 20 km Demak coastline, it meant creating semi-permeable barriers to help restore mangroves, introducing sustainable aquaculture techniques to local communities, and studying possible integrated water management plans.
The semi-permeable barriers are made of poles and brushwood. They dampen the waves and trap sediments, allowing the shore bed levels to rise and mangroves to regenerate naturally with a 70% survival rate. The ownership and maintenance of the barriers have been transferred to the local communities.
To make space for mangrove belts, villagers needed to reduce or give up their fish and shrimp pond areas with assistance in developing new socio-economic activities given if asked for. The farmers then received Coastal Field Schools (CFS) training for sustainable aquaculture techniques. As a result, 277 farmers in Demak own shrimp-rearing ponds that can coexist with mangroves and yield double the shrimp. 
Replication and Scale
The implementation of this model in Demak was deemed successful. Pieter van Eijk of Wetlands International says that the success will lead to Building with Nature projects in other parts of Asia. UNEP Executive Director Inger Andersen said, "It's a model worth replicating for how countries can use nature to both ward off the severe impacts of climate change while simultaneously creating new economic opportunities for people."
Thank you for reading!
If you find this article insightful, subscribe to Green Network Asia's Weekly Newsletter to stay up-to-date with sustainable development news and stories from multistakeholder communities in the Asia Pacific and beyond.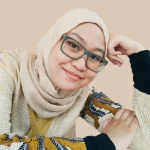 Naz is the Manager for International Editorial at Green Network Asia. She once studied Urban and Regional Planning and has lived in multiple cities across Southeast Asia. She is an experienced and passionate writer, editor, translator, and creative designer with almost a decade worth of portfolio.