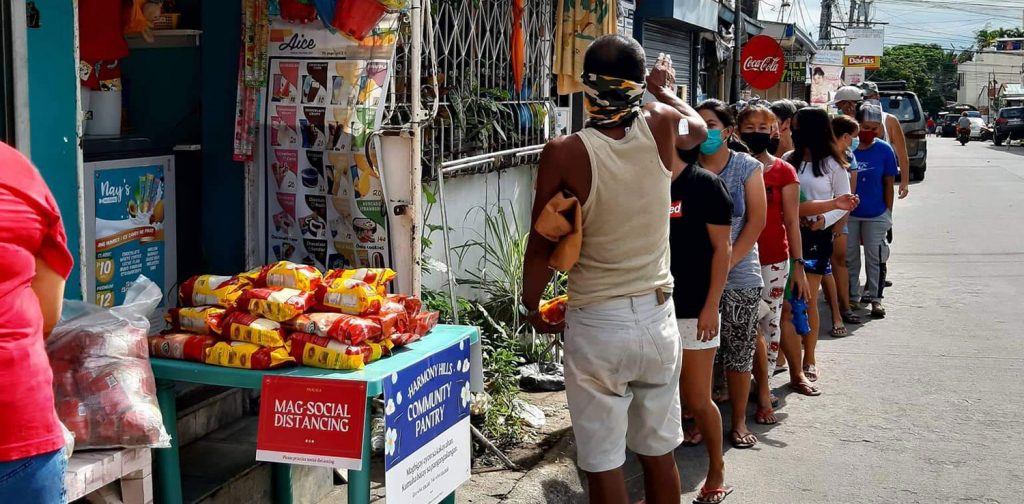 In a time of need, hope simply comes from people coming together to help each other. The people of the Philippines come together in mutual aid as a response to hardships caused by the COVID-19 pandemic. They set up food banks by and for the people, now familiarly called 'community pantries'.
The community pantry movement in the Philippines first sparked on April 14, 2021, when a small bamboo cart containing groceries appeared in Maginhawa Street, Quezon City. The cart came with a simple cardboard sign that said, "magbigay ayon sa kakayahan, kumuha batay sa pangangailangan". Give what you can, take what you need.
Ana Patricia Non, the 26-year-old behind the cart, posted what she had done on social media, and it went viral. The idea gained traction and inspired others to do the same. Within a week, there were over 200 community pantries all over the country.
Activist groups, religious organizations, and regular citizens take part in the Maginhawa Community Pantry movement. Pantries who officially register have access to financial and material resources collected from donations and other means. Essentially, these community pantries create their own micro-economy by buying from local farmers, fishers, food vendors, and restaurants.
Most donations come from the rich and the middle class, but those who struggle financially also give what they can. Contributions from corporations do come, but they also come from farmers and fishers from rural areas all over the country.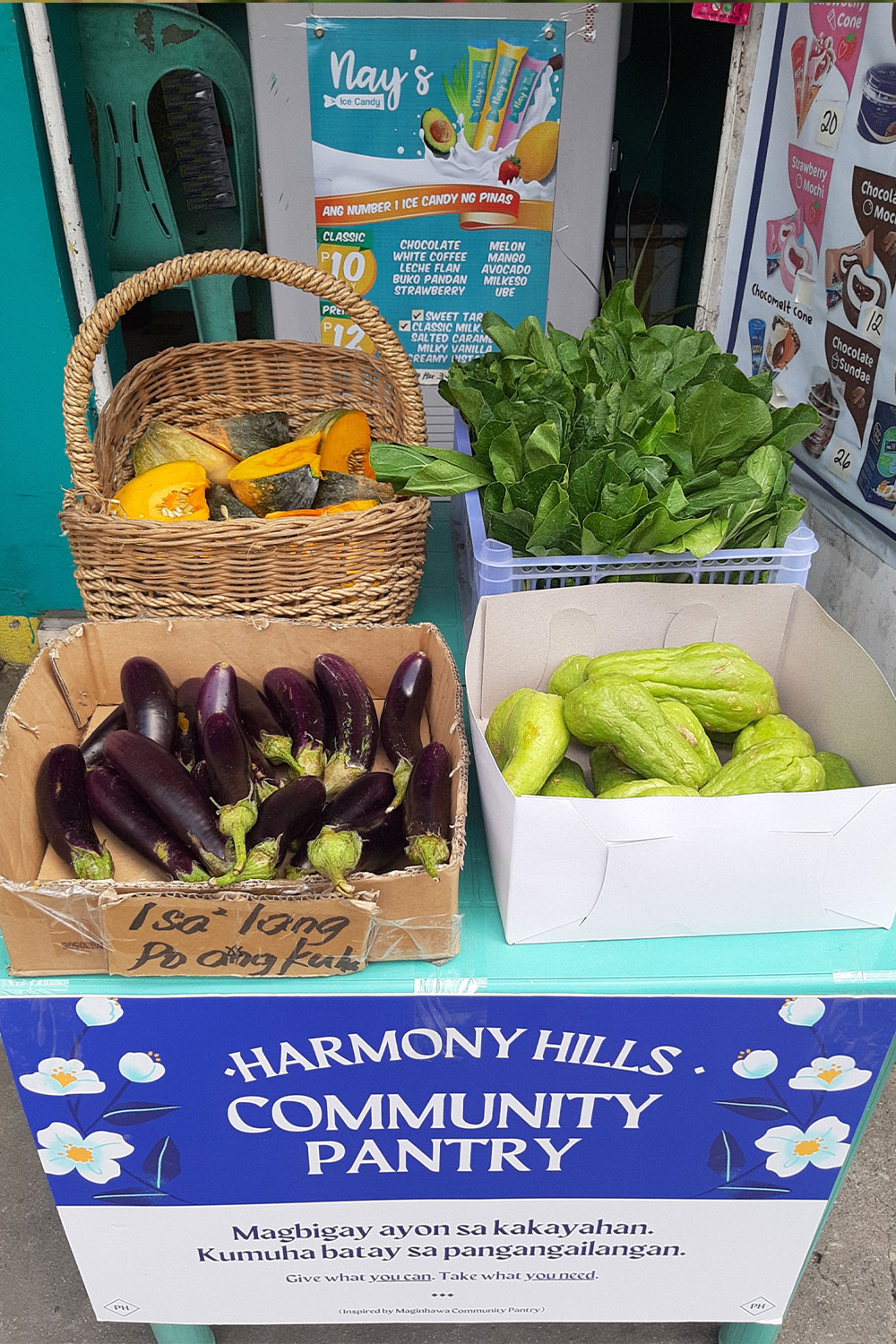 For example, Harmony Hills Community Pantry in San Jose del Monte City, Bulacan, received 200kg of rice from an agritech company. Canva, a graphic design platform, donated signage; a local bakery sent cookies; a boy brought a bag of mangoes he picked. 
Many people have associated this movement with the Filipino values of Bayanihan, a spirit of communal unity to achieve something, and Kapwa, the unity of the self and the other. However, this movement is also a response to the Duterte government's inadequate pandemic response.
A long-term lockdown in the Philippines forced many of its citizens out of work, increasing unemployment. The government promised low financial aid, but it got stuck due to 'logistics' with only a fraction of it completed.
Community pantry organizers are faced with 'red-tagging', insinuating that the movement was associated with the CPP-NPA (Communist Party of the Philippines – New People's Army). There have been reports of harassment, slander, surveillance, and profiling by police forces. This issue has forced some community pantries to close temporarily.  
Today, around 6,700 community pantries are operating across the country. Non admitted that they receive fewer donations these days, but she was not worried. She said, "the goal was never to provide for everyone; the true goal is to normalize kindness."
Editor: Marlis Afridah
Thank you for reading!
If you find this article insightful, subscribe to Green Network Asia's Weekly Newsletter to stay up-to-date with sustainable development news and stories from multistakeholder communities in the Asia Pacific and beyond.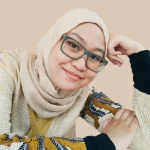 Naz is the Manager for International Editorial at Green Network Asia. She once studied Urban and Regional Planning and has lived in multiple cities across Southeast Asia. She is an experienced and passionate writer, editor, translator, and creative designer with almost a decade worth of portfolio.