Engaging youth and the digital world is a rising strategy for any movement, including sustainable development. There is a big potential power in young people as drivers of change using the digital world as a tool when done effectively and responsibly. WWF-Singapore and Temasek Foundation have launched the third year of #WeGotThis, a youth engagement program in sustainable development.
#WeGotThis
On May 15, WWF-Singapore (World Wide Fund for Nature Singapore) launched the third #WeGotThis program in partnership with Temasek Foundation. This youth-led program aims to empower a generation of sustainability advocates on social media by equipping them with the right skills and knowledge.
The program engages youth aged 18 to 30. Since its first edition in 2021, #WeGotThis has inspired over 1,600 young people through masterclasses and boot camps to launch over 60 successful social media campaigns.
Jodie Teresa Monteiro, one of the winners of Best Creative campaigns from #WeGotThis Class of 2022, shares, "My experience with #WeGotThis helped me to realize that there are so many facets of sustainability to explore that can potentially add more value to my campaign. Instead of just focusing on one aspect of sustainability, it widened my perspective on various issues and allowed me to have a more comprehensive understanding of how I can use my campaign to drive a bigger and deeper impact."
Program Highlights
"The redesigned #WeGotThis initiative this year is geared towards maximizing engagement and impact, offering new activities such as the #WeGotThis Fest and an in-person campaign clinic," says R. Raghunathan, CEO of WWF-Singapore.
The program is open for ASEAN youths who wish to create an impact and advocate for change in sustainability, focusing on circular economy, net zero, biodiversity, and sustainable finance. #WeGotThis 3.0 will include a virtual festival, an in-person workshop, and a mentoring period.
#WeGotThisFest

(June 24-25) is a series of four virtual masterclasses on sustainability knowledge, digital marketing & practical skills, sustainability advocacy, and community building. It is open to participants worldwide.

Campaign Clinic

(September 1-3) is an in-person program in Singapore for 90 selected ASEAN youth to nurture their social media campaigns to be 80% launch-ready. The Clinic will include talks, group discussions, ideation exercises, workshops, daily deliverables & proposals, and personalized consultations with industry experts on campaign feasibility.

Incubator Program

(September 4 – November 10) is a 10-week mentorship with industry experts working in sustainability or passionate about the subject. Participants will receive specialized advice and guidance, leading to Campaign Launch and Campaign Consultation.
Youth Engagement in Sustainable Development
In the press release, R. Raghunathan notes, "Engaging youths to become future sustainability leaders is crucial, as their actions today will shape the world they inherit tomorrow." From education to decent work to other sustainable development issues, young people have been increasingly present. Meaningful youth engagement in activism and sustainability advocacy can be powerful when equipped with the right skills, knowledge, and strong drive to learn and collaborate across sectors and borders.
Thank you for reading!
If you find this article insightful, subscribe to Green Network Asia's Weekly Newsletter to stay up-to-date with sustainable development news and stories from multistakeholder communities in the Asia Pacific and beyond.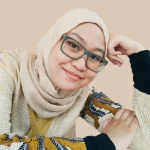 Naz is the Manager for International Editorial at Green Network Asia. She once studied Urban and Regional Planning and has lived in multiple cities across Southeast Asia. She is an experienced and passionate writer, editor, translator, and creative designer with almost a decade worth of portfolio.