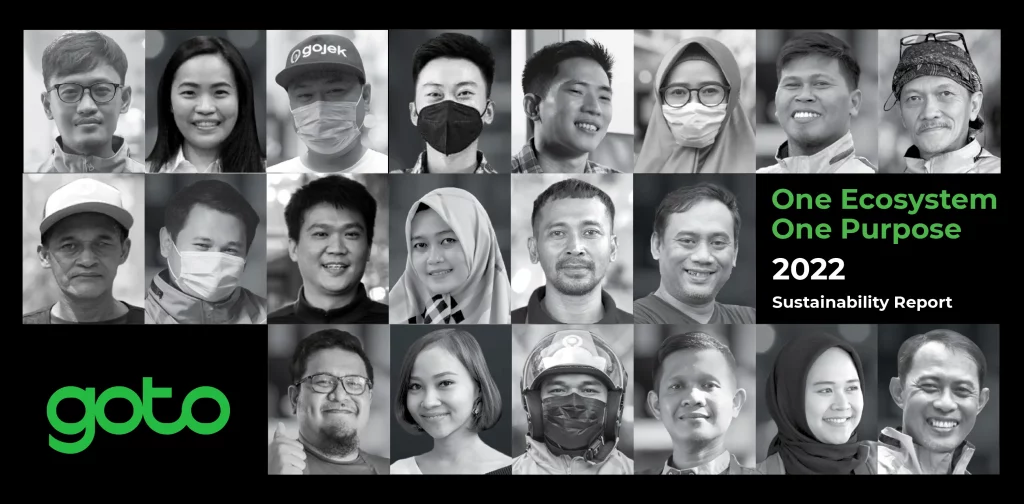 A sustainability report allows businesses and institutions to prove their compliance with ESG (Environment, Governance, and Social) values. It also updates their stakeholders on their sustainability journeys. In GoTo Sustainability Report 2022, the company shares its efforts toward achieving the Three Zeros.
GoTo's Sustainability Journey
GoTo was established in 2021, merging Gojek (2010) and Tokopedia (2009) to create an expansive digital ecosystem. It comprises transport, food delivery, logistics, marketplace, finance, and others. GoTo is present in Indonesia, Singapore, Vietnam, and India. 
Gojek established its Sustainability Function in 2020 to define, prioritize, and measure its environmental, social, and economic impact more systemically and strategically. Now, the Function applies to all of GoTo. 
"The sustainability of our company, and that of our environmental, social, and economic impact, are one and the same. This is why we approach this with the same strategic precision and prioritization we would for any other company priority — all the more urgent because of the importance of the stakeholders who depend on us," said Tanah Sullivan, Head of Sustainability GoTo Group.
GoTo Sustainability Report 2022
In its first sustainability report launched in 2021, Gojek announced its commitment to achieving Three Zeros: Zero Emissions, Zero Waste, and Zero Barriers. Since December 2022, the 2030 roadmaps to accomplish these goals have been displayed on the GoTo company website and available to the public.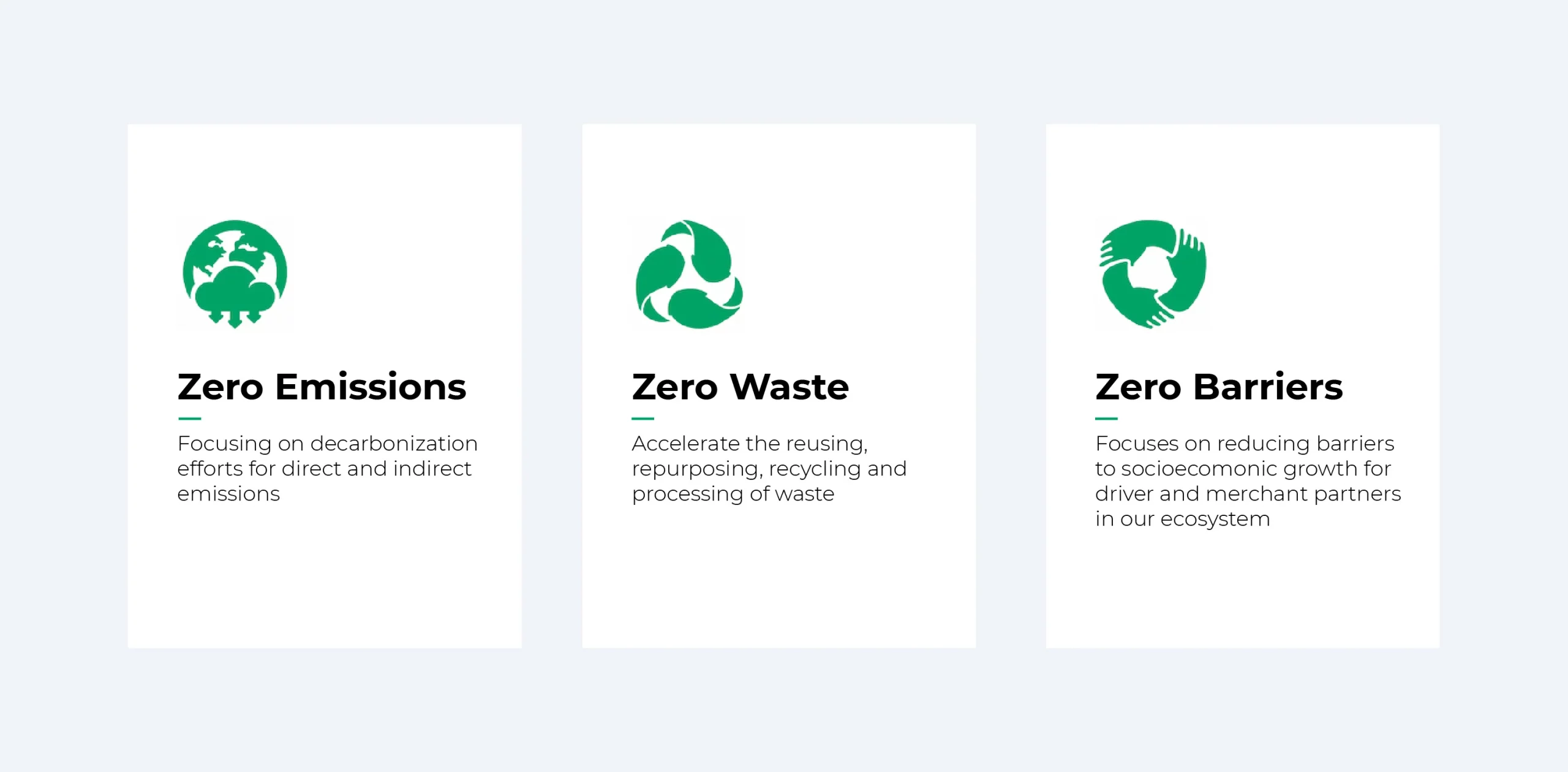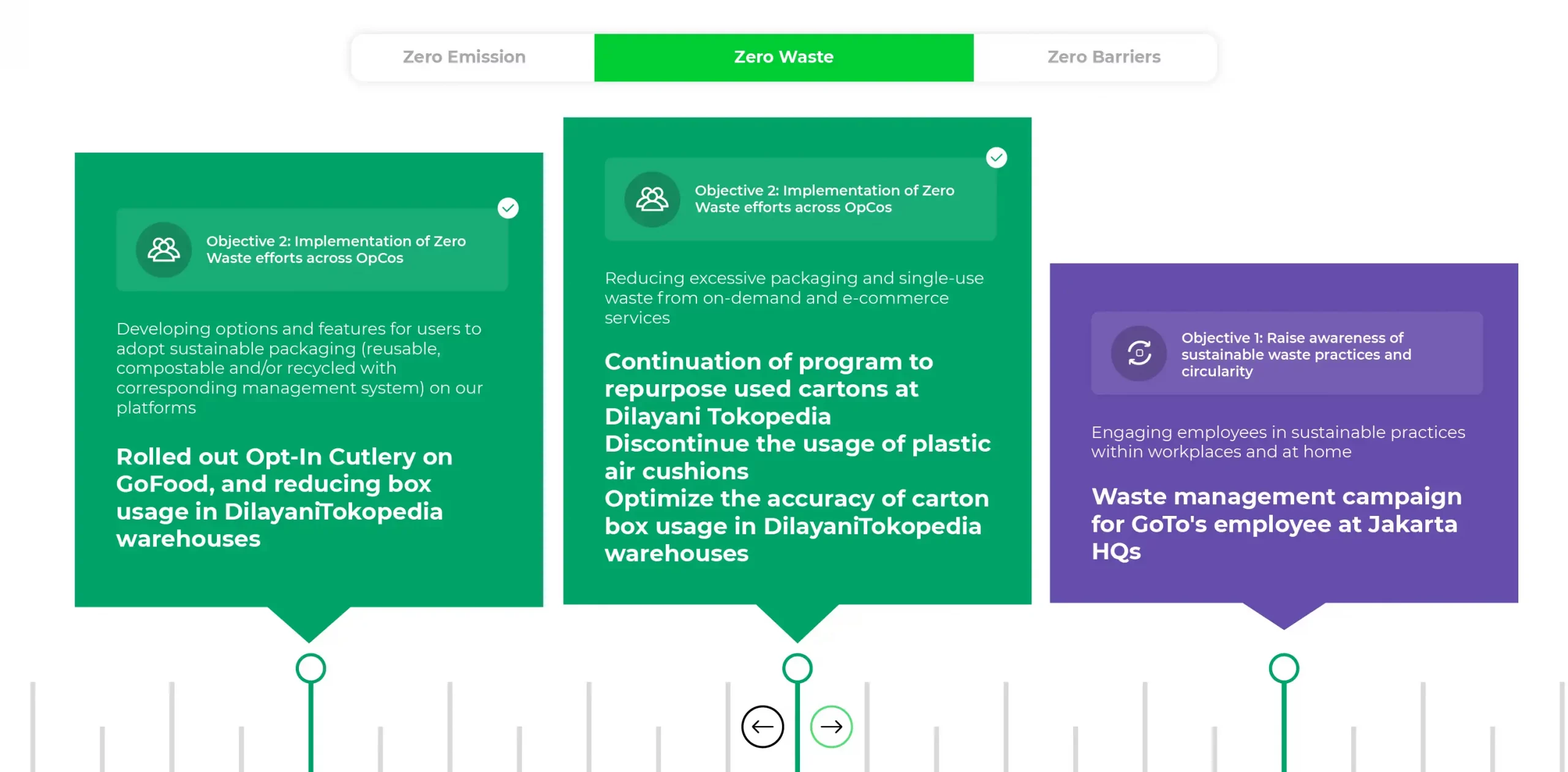 According to the report, GoTo's efforts in 2022 have been acknowledged by some external parties, including Eco-Business's A List of Top 10 Sustainability Leaders in Asia Pacific for Tanah Sullivan and Glints's Best Employer Award for the Diversity and Inclusion 2.0 Category.
GoTo Sustainability Report 2022 mainly reveals how the company has continued its work toward achieving the Three Zeros. The report is in line with standards from Global Reporting Initiative (GRI) supplemented with Sustainability Accounting Standards Board (SASB). It covers all geographical markets in which GoTo operates. 
Zero Emissions
GoTo reportedly began its process to set its science-based targets for Zero Emissions in 2022. Meanwhile, the company has so far calculated its emissions using the Greenhouse Gas Protocol. GoTo's general approach to this goal is to reduce and offset any residual emissions.
The report shares that the company's efforts to reduce were through improving operational efficiency and increasing the percentage of renewable energy at its offices and worksites. However, according to the report, GoTo's primary move to reduce emissions in 2022 was electrification. 
In 2021, the company formed Electrum, aiming to onshore EV (electric vehicle) manufacturing in Indonesia and provide a quality and cost-competitive option. In 2022, GoTo completed a successful pilot testing of the EV models. 
To offset, GoTo mainly mobilized its users. More than 600,000 Gojek users selected the carbon offset option, GoGreener, as a default option for their ride and food delivery orders. It resulted in over 140,000 trees being planted with careful consideration of biodiversity and local communities. Additionally, Tokopedia users' donations upon check-out resulted in 5,540 trees planted. 
Zero Waste
GoTo Sustainability Report 2022 reveals several ways the company has tried to close the loop and manage its waste. The company started a program that sells and repurposes Dilayani Tokopedia packaging. Over 624 metric tons of waste cardboard packaging was recycled into pulp, and over 24 metric tons were repurposed as an alternative cushioning material.
In its offices and worksites, GoTo partnered with Rapel Indonesia for office waste management. According to the report, the company diverted 2.45 metric tons of waste from landfills from September to December 2022. 
The most visible effort toward Zero Waste to users is on the Gojek app for GoFood orders. For instance, all GoFood orders now default to opt out of cutlery. 
Furthermore, GoTo also engaged its merchants. Programs like #DariAksiKecil (= From Small Actions) and Tokopedia Hijau informed, educated, and encouraged merchants to be more environmentally friendly. The company provided guidelines, articles, workshops, and Instagram Live sessions to introduce small, practical steps merchants could take to contribute.
Zero Barriers
The report states that GoTo established a Social Impact, Diversity, and Inclusion (SIDI) function in 2022 to oversee the company's diversity, equity, and inclusion (DEI) efforts and priorities. This is GoTo's diversity metrics in 2022: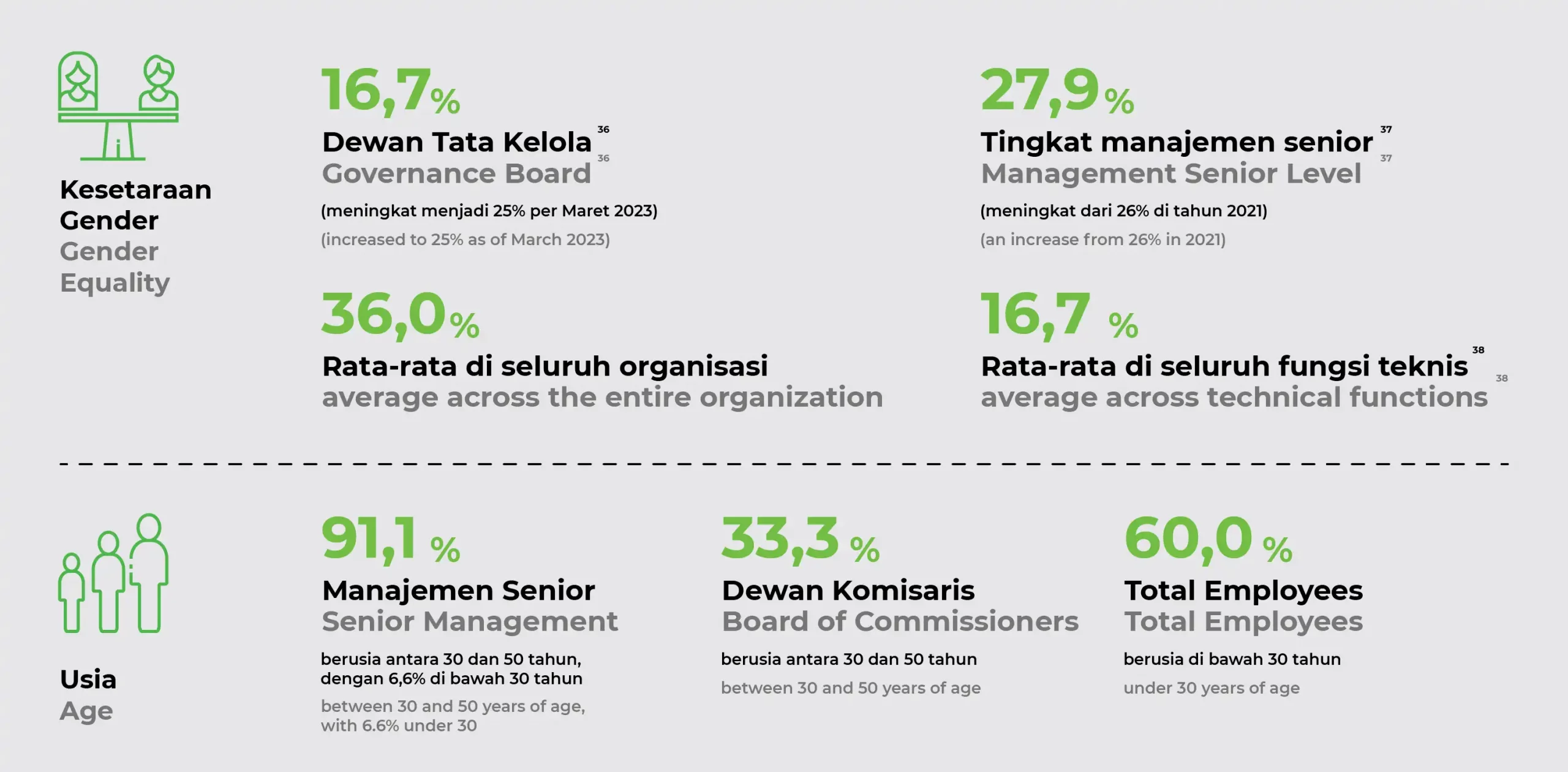 Additionally, Gojek's application is now reportedly compliant with the Web Content Accessibility Guidelines (WCAG). Here are some of GoTo's efforts in accessibility:
Expanded resource groups for drivers with disabilities to provide a platform for sharing experiences and learnings, provide valuable input to developing new platform features, products, or services, and de-escalate issues or grievances.

Distributed communication kits for Deaf and Hard of Hearing drivers, including attachments for driver jackets and helmets, handbooks, and vehicle tags, conveying to consumers how to communicate via sign language during the trip.

Introduced a color contrast feature compliant with WCAG 2.0 standards at an AA level for all applications, ensuring in-app colors and text are visible for visually impaired users.
Read the full GoTo Sustainability Report 2022 here.
Thank you for reading!
If you find this article insightful, subscribe to Green Network Asia's Weekly Newsletter to stay up-to-date with sustainable development news and stories from multistakeholder communities in the Asia Pacific and beyond.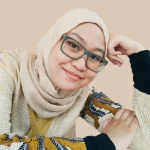 Naz is the Manager for International Editorial at Green Network Asia. She once studied Urban and Regional Planning and has lived in multiple cities across Southeast Asia. She is an experienced and passionate writer, editor, translator, and creative designer with almost a decade worth of portfolio.