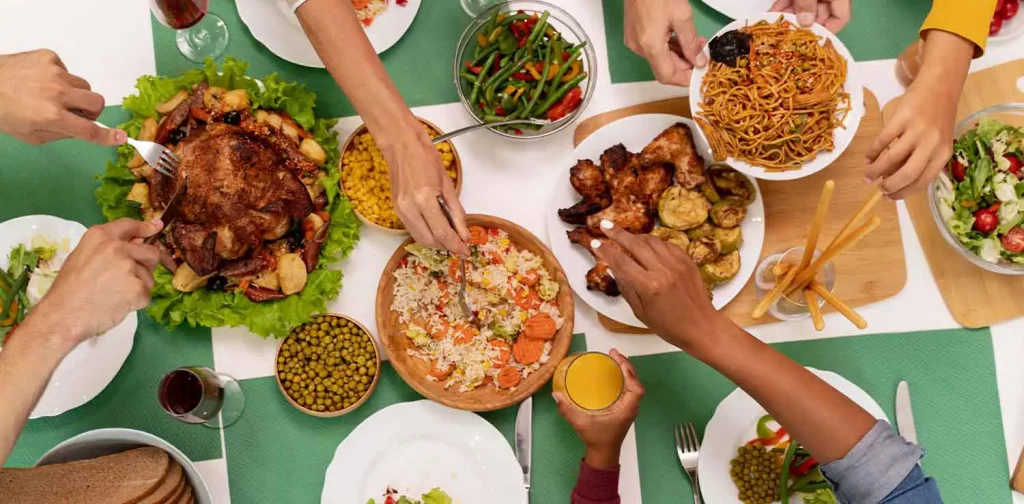 The food system is complex and full of contradictions. Food production has been causing harm to the environment. Yet, over 800 million people might have faced hunger, and about 931 million tons of food might have been wasted. Interventions are needed to build a more sustainable food system, including changing consumers' behaviors to reduce food waste.
Food Waste and Behavior Change
The Sustainable Development Goals are a blueprint for achieving a better, more sustainable future for people and the planet. Among the 17 Goals, Goal 12 target 3 focuses on food loss and waste. In short, reducing food loss and waste would cut costs, improve food security and nutrition, lower pressure on natural resources, and reduce greenhouse gas emissions. 
According to UNEP's Food Waste Index Report, 61% of food waste in 2019 came from households. This means, to tackle this issue, change must happen at the consumer level. However, it doesn't mean the responsibility falls solely on individual consumers. All actors in the food system have roles to play and must collaborate to create sustainable, meaningful behavior changes.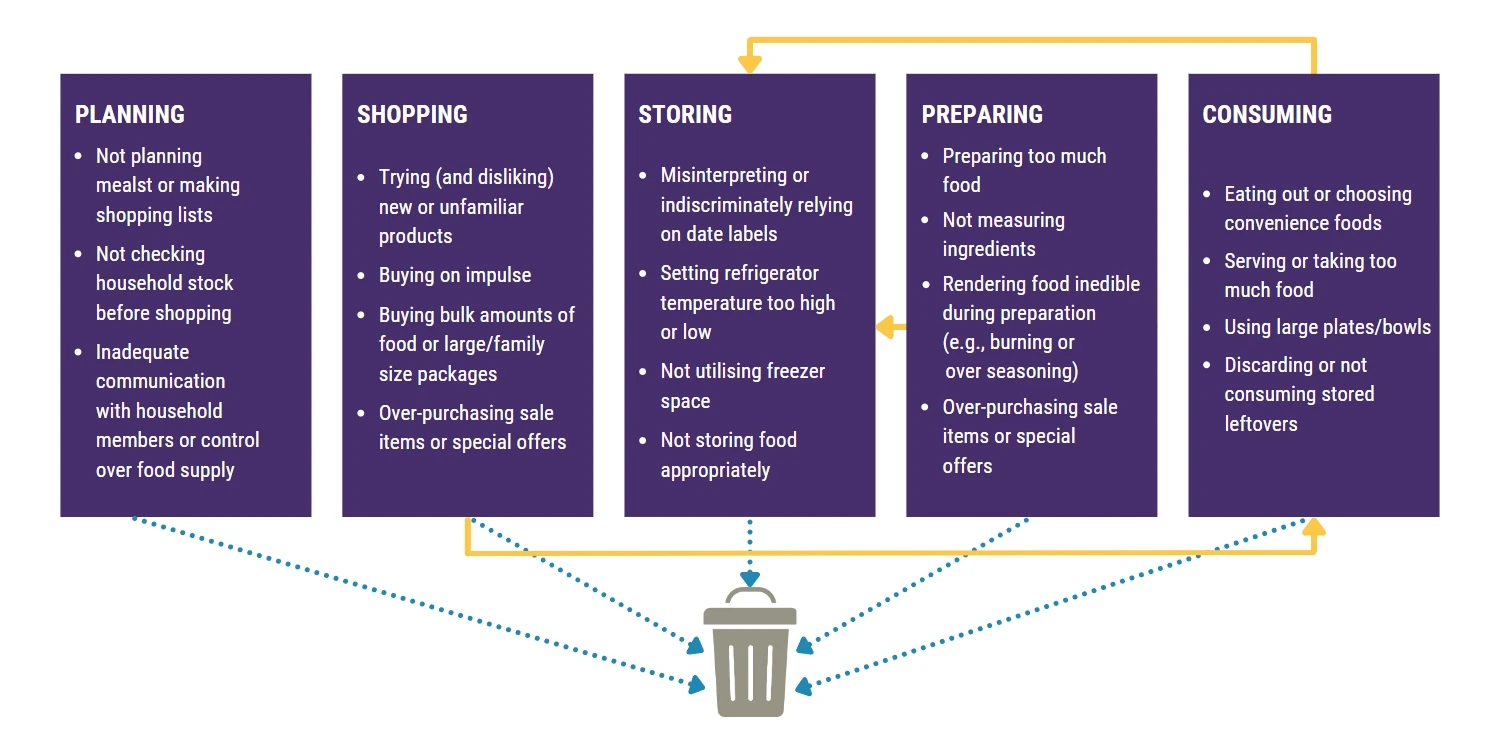 Behavioral Science is the evidence-based study of how people make decisions and why they behave as they do. Combining the discipline of behavioral science with an understanding of the food system and food behaviors could be the key to determining where and how to make the most impact. 
Food Waste Awareness vs. Intervention
Champions 12.3 released a guide to help key actors in the food system figure out how they can help consumers reduce food waste through behavior change. Policymakers, food businesses, non-food businesses, non-profit organizations, educators, and other influencers can participate at different stages: developing policy, raising awareness, intervention, collaboration, and research & evaluation. This guide is a result of a workshop hosted by the World Resources Institute (WRI) with global food waste and behavior change experts.
So, how is "intervention" different from "raising awareness"? Intervention focuses on actively encouraging and leading consumers to take actions that change their behaviors. According to the guide, combining behavioral science and the EAST principles would create successful interventions.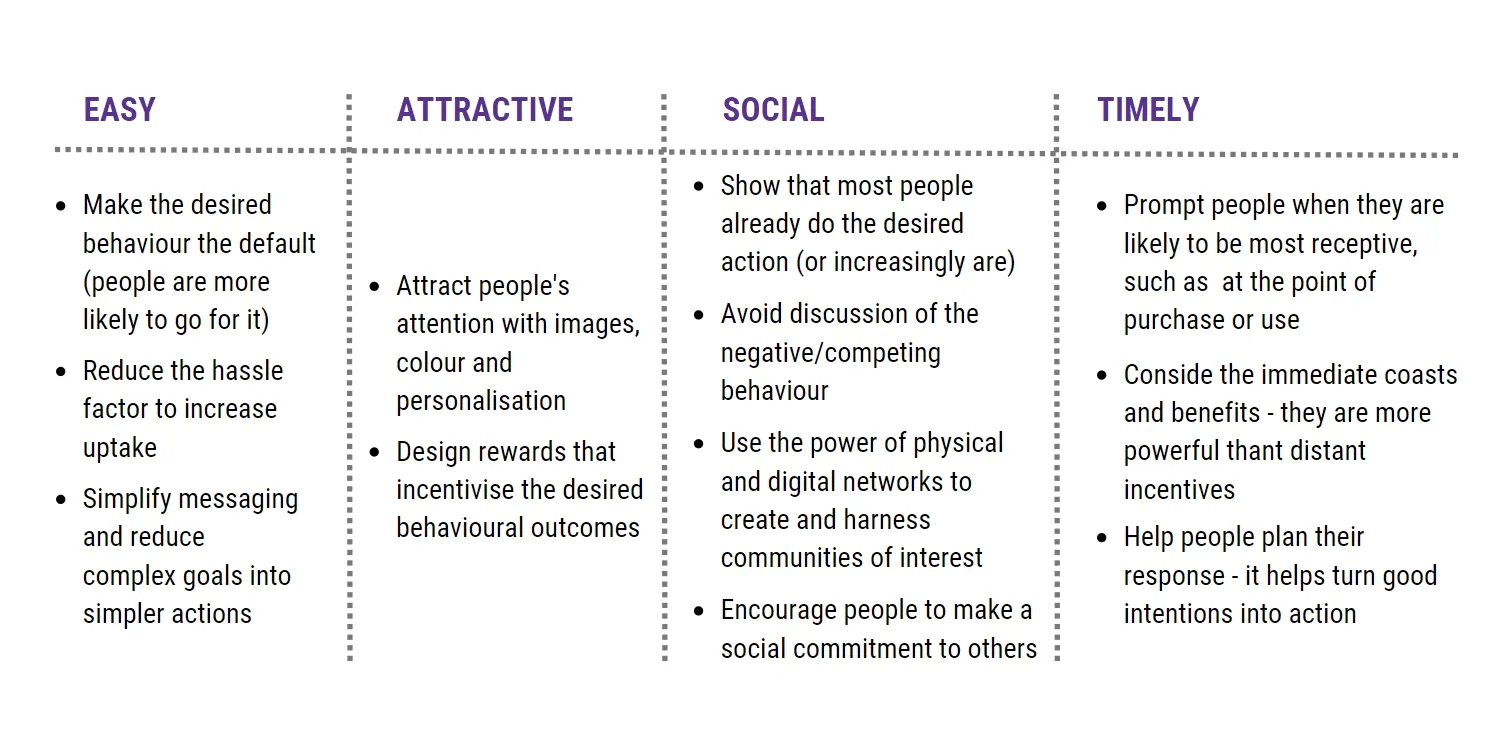 Food Waste Intervention
There are many different types and examples of food waste intervention. Below are some of them:
       

Environmental Restructuring (Physical & Social)
Decisions are often made unconsciously with the help of context. Changing the physical context around food includes removing some choices and making the preferred behavior the easiest or the default choice. Socially, it involves normalizing the behavior by making it known that everyone else is doing it. 
Examples: selling fresh produce loose (not pre-packaged); removing trays in university cafeterias; providing smaller plates; creating transparent food storage containers so leftovers are visible
Incentivization & Encouragement 
This is about making sustainable food decisions attractive and desirable. This strategy includes providing rewards, removing perceived risky & unpleasant outcomes, and offering simple solutions. Making benefits & consequences visible and felt is also vital. It's also important to remember that different people are motivated by different things: saving the planet, cost, time, image, etc. 
Examples: keeping a digital or manual food waste diary; using smart bins to weigh and analyze food waste; removing 'best before' and 'use by' labels for some food; charging extra for ordered yet uneaten food in restaurants
Most people want to change. Imparting skills to enable that change will promote positive food management behaviors and encourage people to be more involved in creating a more sustainable food system.
Examples: creating content on recipes, cooking skills, and techniques using leftovers and available ingredients; utilizing MNCs' reach through brand communications and campaigns
Enablement (Ability & Opportunity)
Humans are creatures of habit. Breaking bad food habits and creating new ones requires making things easier for people. This strategy includes a person's ability (tools, information) and the opportunity (time, money) to do so. 
Examples: providing portion sizers; mobile apps that connect consumers with food surplus from restaurants and stores; improving quality of life by raising wages; large employee-based organizations working with their employees to start new food habits in the workplace
People are more likely to be responsive when a message comes from someone they trust, admire, or are like them. Public figures, celebrities, and authentic influencers showing good food management behaviors could help influence others to do something similar. Additionally, creating a new social norm that shows everybody doing something could also be an efficient driver.
Examples: creating simple social media campaigns and movements; utilizing celebrity ambassadors; collaborating with respected community leaders, elders, and youths for local changes
—
Read the complete guide here.
Thank you for reading!
If you find this article insightful, subscribe to Green Network Asia's Weekly Newsletter to stay up-to-date with sustainable development news and stories from multistakeholder communities in the Asia Pacific and beyond.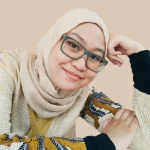 Naz is the Manager for International Editorial at Green Network Asia. She once studied Urban and Regional Planning and has lived in multiple cities across Southeast Asia. She is an experienced and passionate writer, editor, translator, and creative designer with almost a decade worth of portfolio.