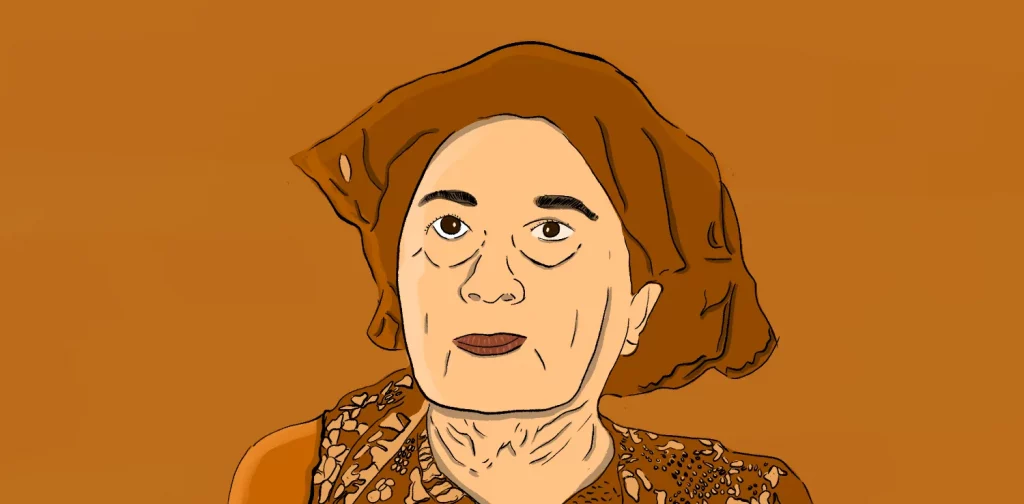 In history, women being a vulnerable and marginalized group was a reality around the world. There was even a time when women were only allowed to do domestic chores and prohibited from public appearance. Patriarchal societies made it hard for women to gain room, access, and rights to many things, including education and freedom of expression of ideas and opinions.
While gender-based inequalities are still very present today, some things have changed thanks to the strong and capable women who broke through the construct. In a difficult, dark time with many limitations, they fought for the emancipation of women through various ways.
Among these figures is Ruhana Kuddus from Indonesia (originally spelt Roehana Koeddoes). She was the first female journalist in Indonesian history. Ruhana built a school for girls named Sekolah Kerajinan Amai Setia (Amai Setia School of Craft) in Koto Gadang, West Sumatera. She also founded Soenting Melajoe newspaper as a space for women to express their opinions.
Teaching Since Childhood
Ruhana Kuddus was born on December 20, 1884, in Koto Gadang, West Sumatera. Her parents were Muhammad Rasyad Maharadja Soetan dan Kiam. Despite not receiving any formal education, Ruhana had always liked reading, writing, and crafting since she was little, influenced by her parents' jobs.
At the time, there was no other girl who could read and write using Indonesian, Arabic, and Malay Arabic letters. Ruhana also started learning Dutch when she was 8 years old. Little Ruhana liked reading books, magazines, and children's newspapers. Historian Tamar Djaja says that this habit made people admire Ruhana.
Children around Ruhana's age started gathering to listen to her reading every afternoon. Ruhana then had the initiative to start teaching her friends reading and writing. She also taught them various skills such as sewing and cooking.
"Ruhana taught them for four years. In the history of Indonesian education, there was no other 10-year-old girl who had the initiative to open a free school. Ruhana was the only one," says Djaja.
Founding a School
Ruhana's determination to empower women that began in her childhood. The free school started after Ruhana realised many of her female peers were prohibited from learning. It was a school for girls and young women to learn reading and reciting the Quran. Eventually, this initiative grew big enough that it reached the ears of Ratna Puti, a prosecutor's wife. On February 11, 1911, Ratna and Ruhana founded Kerajinan Amai Setia (KAS: Amai Setia Craft) organization together to empower the women of Malay Minangkabau.
Ruhana taught reading, writing, math, household knowledge, religion, sewing, embroidery, and cooking. In its journey, KAS developed from an education institution to the first women economic enterprise in Minangkabau.
"KAS became an education institution for women that successfully changed the mindset and image of women from marginalized to active and empowered," wrote Fitriyanti.
Path of Journalism
With her intelligence and skills in reading and writing, Ruhana chose the path of journalism to empower women. She started writing for Poetri Hindia, the first women's newspaper in Batavia (now Jakarta). Unfortunately, Poetri Hindia got banned by the colonial government.
Ruhana didn't give up. She told her husband, Abdul Kudus, that the school she co-founded wasn't enough to influence and change women's place in society at a large scope.
"With just teaching, the ones getting smarter are only my students. I want to share knowledge and experience with women in other regions to help out more," said Ruhana to his husband, as noted in the book Rohana Kudus, Indonesia's First Female Journalist.
After discussing with her husband, Ruhana sent a correspondent to Oetoesan Melajoe's Editor in Chief, Datuk Sutan Maharadja. In her letter, she asked for a space for women to share their thoughts. Maharadja was moved and he visited Ruhana in Koto Gadang.
This meeting resulted in the idea to publish a newspaper for women by women, which was then named Soenting Melajoe and published weekly. Ruhana invited her students at KAS to also share their thoughts, opinions, and ideas through writing to be published on Soenting Melajoe.
Then, in 1920, Ruhana moved to Medan and became the Editor in Chief for Perempoean Bergerak (literally translated to Women Move) newspaper along with Satiman Parada Harahap. After a while, Ruhana moved back to her hometown Koto Gadang and became an editor for Radio newspaper.
National Hero
Ruhana passed away on August 17, 1972, in Jakarta. In 2019, 47 years after her death, Ruhana was named National hero by President Joko Widodo.
Ruhana's movement and initiative made its mark in history for today's women empowerment. Through her writing, Ruhana ignited the fighting spirit of women to advance and empower each other.
Translator: Nazalea Kusuma
Read the original article in Indonesian at Green Network Indonesia.
Thank you for reading!
If you find this article insightful, subscribe to Green Network Asia's Weekly Newsletter to stay up-to-date with sustainable development news and stories from multistakeholder communities in the Asia Pacific and beyond.