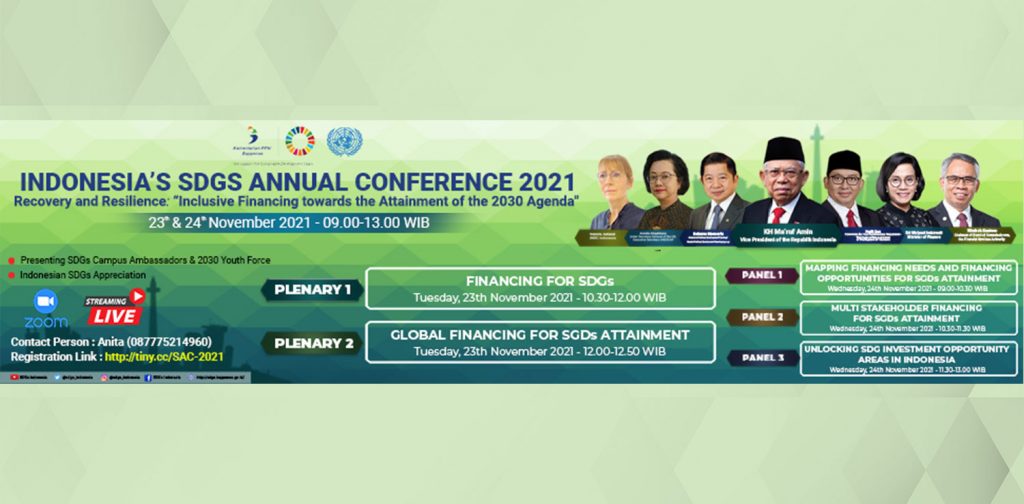 Indonesia's commitment to the Sustainable Development Goals (SDGs) started in 2015. Since then, the country has formed its SDGs roadmaps and action plans at the national and local levels. This year, the annual SDGs Conference Indonesia theme reflected Indonesia's G20 Presidency with "Recovery and Resilience: Inclusive Funding for SDGs 2030".
Funding became the center of this year's SDGs Conference Indonesia theme partly because of the COVID-19 pandemic. Suharso Monoarfa, Head of Bappenas, pointed out, "after the (COVID-19) pandemic, our SDGs funding needs are estimated to increase significantly. With the global SDGs calculation as a benchmark, the SDGs funding needs go up by around 70%."
With the restriction due to the COVID-19 pandemic, the conference was a two-day online event starting on November 23rd to 24th, 2021. On the first day, there were two plenary meetings on the overall theme of SDGs funding.
The first plenary meeting on the national funding for SDGs was joined by Vice President KH Ma'ruf Amin, Minister of Finance Sri Mulyani, Indonesia's UN Resident Coordinator Valerie Julliand, and other relevant figures. International figures joined the second plenary meeting for the topic of global funding for SDGs.
On November 24th, the conference held three panels, including a presentation and a talk show. The first panel of the day focused on mapping what Indonesia needed to achieve SDGs and figuring out funding opportunities nationwide. The spirit of partnership and inclusivity was brought forward during the second panel for a multistakeholder funding partnership discussion.
The third panel of SGDs Conference Indonesia 2021 talked about unlocking SDGs investment opportunity areas. This panel included a presentation and a talk show from relevant stakeholders such as UNDP Indonesia and SDGs Investor Map Indonesia. The last panel of the conference ended with a closing remark from Arifin Rudiyanto, Deputy Minister for Maritime and Natural Resources Affairs at the Ministry of National Development Planning (Bappenas).
Editor: Marlis Afridah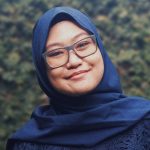 Naz is Manager for Editorial at Green Network. She is also responsible as Editor at Green Network Asia.