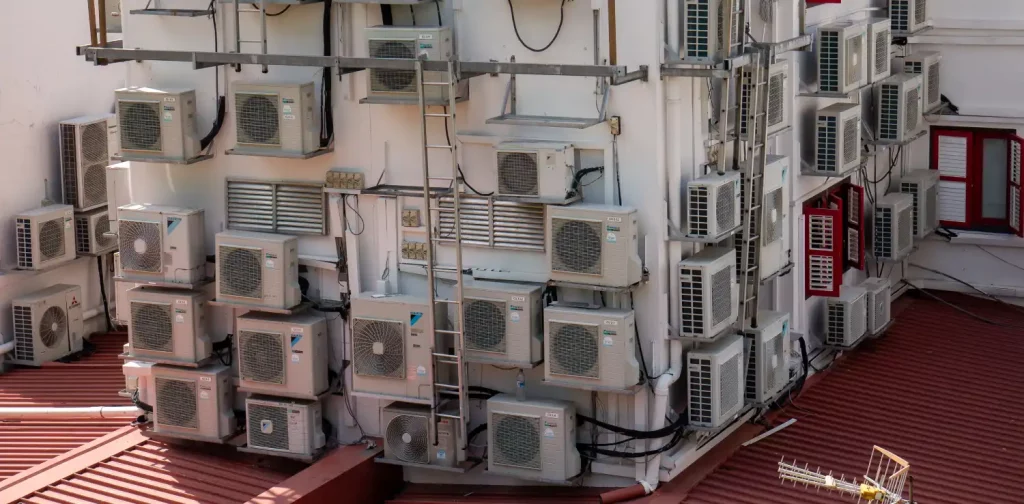 The world is getting hotter, and we need a way to cool down. Using air conditioners and electric fans to stay cool has become increasingly common, especially in tropical regions. However, the global commitment to shift into sustainable energy consumption means that the cooling sector needs to follow suit. In this light, Cambodia recently launched a National Cooling Action Plan for a climate-friendly cooling sector.
Electricity usage and carbon emissions
Besides directly on our persons, we use cooling appliances for various sectors, from buildings to food ingredients to medical products. According to the International Energy Agency, using air conditioners and electric fans alone accounts for nearly 20% of the total electricity used worldwide. Combined with other usages, the cooling sector takes up a significant part of electricity systems, eventually contributing to carbon emissions.
In Cambodia, the cooling sector consumed 4,738 gigawatt-hours (GWh) of electricity in 2020. It is equivalent to generating 6.27 million tons of carbon dioxide (CO2) emissions. Without proper actions towards sustainable cooling, electricity consumption is expected to double and the emission to nearly triple by 2040.  
Addressing the increasing usage of electricity in the cooling sector becomes necessary. The government of Cambodia partnered with the United Nations Environment Programme (UNEP) and the United Nations Economic and Social Commission for Asia and the Pacific (UNESCAP) to develop the country's National Cooling Action Plan. The partnership runs under the Ministry of Environment and aligns with Cambodia's 2020 Updated Nationally Determined Contribution.
The National Cooling Action Plan
The National Cooling Action Plan aims to open the door to transition towards climate-friendly cooling sectors. It involves reducing cooling demand, improving the energy efficiency of appliances, and promoting low-Global Warming Potential refrigerants to help reduce GHG emissions. 
The NCAP focuses on five main areas: Building Space Cooling, Food Cold Chain, Healthcare Cold Chain, Mobile Air Conditioning, and Process Cooling. The interventions under the NCAP are divided into three main periods: the short-term (5 years), medium-term (10 years), and long-term (20 years). Under an intervention scenario, it is estimated that 23% of the projected usual electricity consumption will be saved. This is equal to 2,075 gigawatt-hours.
"As Cambodia's demand for cooling grows, it has an important opportunity to adopt a new pathway on cooling, showing the possibility and potential of a system-wide approach to cooling that is equitable, efficient, and climate-friendly," said Dechen Tsering, UNEP Regional Director and Representative for Asia and the Pacific.
Sustainable energy consumption
The NCAP was first developed in 2022 and launched in March 2023. The plan proposes several measures to be taken to achieve the transition:
Reduce cooling demand through better urban planning and

building design

with the use of nature-based solutions such as green public spaces and green roofs and walls.

Shift towards renewables-based cooling, district cooling approaches, solar-powered cold chains, etc.

Improve conventional cooling by increasing the efficiency of air conditioning and refrigeration equipment and demand response measures.
Protect vulnerable people from extreme heat and the consequences of unreliable medical and agricultural cold chains.
Editor: Nazalea Kusuma
Thank you for reading!
If you find this article insightful, subscribe to Green Network Asia's Weekly Newsletter to stay up-to-date with sustainable development news and stories from multistakeholder communities in the Asia Pacific and beyond.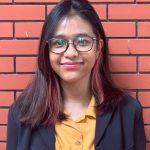 Madina is the Assistant Manager for Program at Green Network Asia. She is an English major graduate from Universitas Indonesia with two
years of demonstrated experience in editorial and creative writing,
researching, editing, and creating content.