Water sustains us. Unfortunately, we're seeing water shortages everywhere. As urban areas are getting more crowded, the urban water crisis is one of the leading issues nowadays. A recent study found that social inequalities across different groups or individuals significantly affect water accessibility and drought resilience in urban areas.
Urban water crisis
Today, around 4.4 billion people live in cities. Within these cities, poverty and social inequality still prevail. A report by UN-Habitat states that urban poverty and inequality comprise multidimensional aspects, such as lack of water and sanitation facilities, overcrowded living conditions, and lack of security. According to the report, Sub-Saharan Africa is the region with the highest number of urban poverty (92.3 million).
Access to clean water and proper sanitation is one of the fundamental rights of everyone. In the past 20 years, 79 big cities have experienced water shortages and extreme drought. Recently, a study published in Nature Sustainability reveals that inequality contributes to the urban water crisis; the elites' unsustainable lifestyle exacerbates the water distribution gap in cities.
Unsustainable elite lifestyles
The study uses the metropolitan city of Cape Town as a model due to the stark social inequalities and previous water crisis phenomenon known as Day Zero. The 2020 census reveals that the city is classified into five social groups: the elite (1.4%), upper-middle-income group (12.3%), lower-middle-income group (24.6%), lower-income group (40.5%), and people living in informal areas (21%).
The contrast is real. The privileged social groups usually have "spacious houses with gardens and swimming pools" and consume 51% of the city's water. The study further notes that privileged social groups often use water for non-basic purposes, such as garden irrigation and swimming pools.
Meanwhile, groups who live in informal settlements do not have taps or toilets inside their households. Despite making up more than half of the city's inhabitants, lower-income social groups only consume 27.3% of the city's water. The water is used to fulfill their basic livelihood needs, such as drinking and sanitation.
Drought resilience and ways forward
The unequal water distribution between social groups affects the city's drought resilience. When an urban water crisis happens, imposing higher tariffs can be one of the options to limit unnecessary water usage. However, the study finds that this method is only half-successful in meeting the needs of the underprivileged groups because most of them could not afford to pay the price.
On the other hand, the study shows that the privileged social groups often still have sufficient water supply during drought restrictions and are the ones who bounce the quickest from drought-related shocks. This is mainly due to their ability to access alternative water resources.
Ultimately, there are various interrelated aspects in our journey to a better world for all. Efforts to tackle urban water crises need to start considering the socio-economic element in addition to the environmental part. Governments, organizations, researchers, and all related stakeholders must participate and collaborate to create a world where no one is left behind.
Editor: Nazalea Kusuma
Thank you for reading!
If you find this article insightful, subscribe to our Weekly Newsletter to stay up-to-date with sustainable development news and stories from multistakeholder communities in the Asia Pacific and beyond.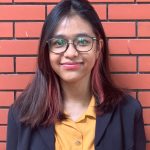 Madina is an In-House Reporter & Researcher at Green Network Asia. She covers Global, Southeast Asia, East Asia, and Australasia.