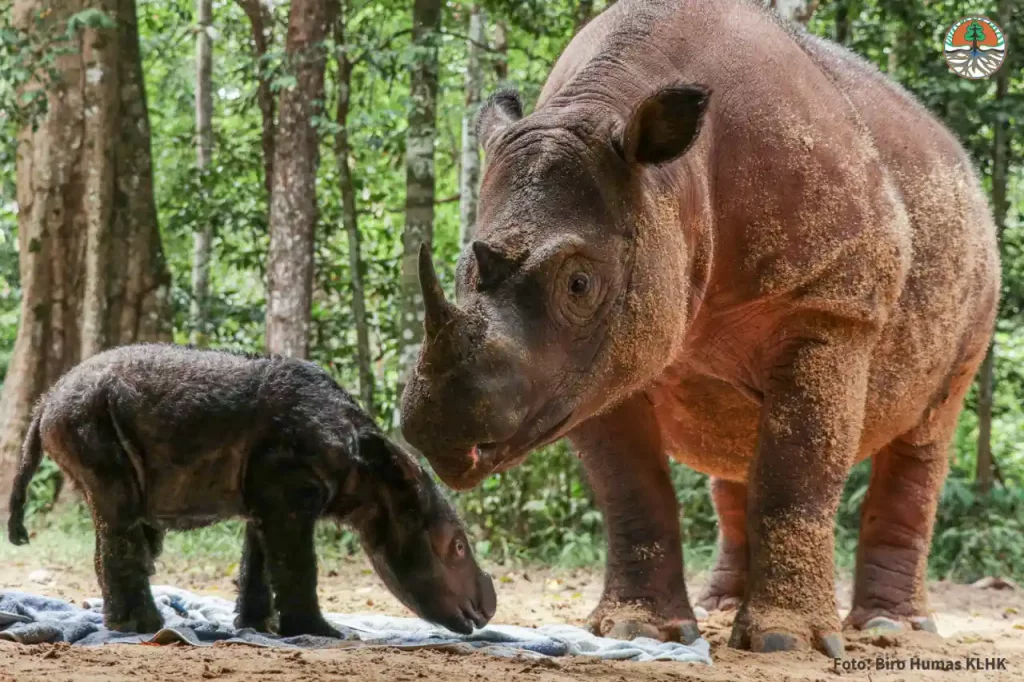 There are only fewer than 100 Sumatran rhinos left on earth. On March 24, Indonesia welcomed a newborn Sumatran rhino at Way Kambas National Park in Lampung. The female calf is the first baby Sumatran rhino to be born after six years. 
Rosa, the mother, underwent a 3-hour long birthing process under the strict care of vets. The birth of this baby rhino gives hope for the future of the Sumatran rhinoceros population.
Sumatran rhinos' fertility problems
It took eight miscarriages and 476 days of gestation for Rosa to finally give birth. She was first brought into the sanctuary in 2005 and began her breeding program in 2015. However, her first pregnancy was not until 2017.
At first, Rosa was deemed incapable of bearing due to uterine fibroids (myoma). Most of the isolated rhinos brought to the sanctuary have fertility problems similar to Rosa's. Experts believe that this phenomenon happens because female rhinos cannot mate as frequently as they should, to the point that they lose the ability to do so. This is also known as the Allee Effect.
The Allee Effect is an abnormality in their reproduction process due to the decreasing population of the species. Many Sumatran rhinos have been living in isolation, which makes it hard for them to find a partner to mate. Meanwhile, rhinos in healthy populations are generally known to mate in such a frequent period. The long period without mating causes female rhinos to develop reproductive pathology.
Captive breeding for species survival
Aside from regulating poaching and conserving their habitat, captive breeding is one of the ways to ensure the survival of the Sumatran rhinos population. This program was agreed upon in 1984 by IUCN/SSC Asian Rhino Specialist Group and has been the main goal of the Sumatran Rhino Sanctuary in Way Kambas National Park. 
The plan is to take in the doomed rhinos for breeding attempts at the sanctuary. However, the plan has faced a lot of setbacks during the first two decades due to limited knowledge and resources on how to keep the rhinos alive and healthy. Some experts also argue that bringing in rhinos who are proven to be fertile should be the priority rather than bringing in the isolated⁠—and most likely to be infertile⁠—ones.  
Hope for more births
Animals are a critical part of our biodiversity. They must not be left behind in our pursuit of a better future. Wildlife conservation is a component of animal welfare, included in Goal 15 of the United Nations' Sustainable Development Goals. 
Recent decades saw the decreasing number of many species at an alarming rate. Tam, the last male rhino in Malaysia, died in 2019. Rosa's successful birth gives a glimpse of hope in the efforts to conserve large mammal species. With the collective efforts from the government, the sanctuary, and the experts, the Ministry of Environment and Forestry hopes to see more Sumatran rhino births in the following years.
Thank you for reading!
If you find this article insightful, subscribe to Green Network Asia's Weekly Newsletter to stay up-to-date with sustainable development news and stories from multistakeholder communities in the Asia Pacific and beyond.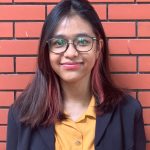 Madina is the Assistant Manager for Program at Green Network Asia. She is an English major graduate from Universitas Indonesia with two
years of demonstrated experience in editorial and creative writing,
researching, editing, and creating content.