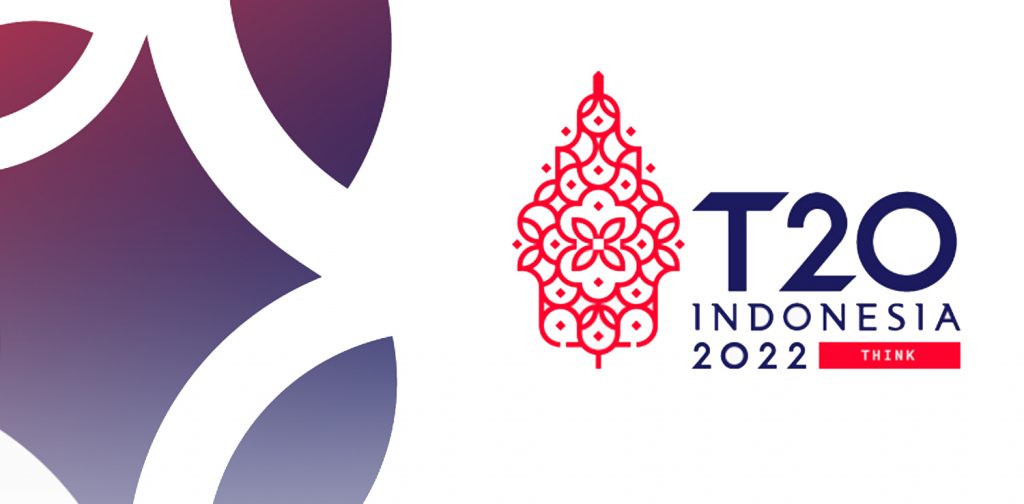 Indonesia is gearing up to host the G20 Summit 2022 in Bali this November, and T20 Indonesia 2022 is among the instruments for success. The G20 is an international forum for the world's major economies. Hoisting "Recover Together, Recover Stronger" as its theme, the Indonesian G20 Presidency emphasizes the need for multilateralism.
"With its position as a middle-income country, Indonesia's G-20 presidency has an important role in setting agendas that can bridge interests and rediscover global cooperation," wrote Bambang PS Brodjonegoro, the T20 Indonesia Lead Co-Chair, in an op-ed article published in Kompas.
The Think20 (T20) Indonesia is the official engagement group of think tanks and research centers worldwide for the G20 Summit 2022. It is committed to providing research-based, evidence-based, and innovative policy recommendations to the G20 leaders.
T20 Italy and T20 Indonesia held a handover event on November 30th, 2021. For the past one and a half months, T20 Indonesia accepted submissions for policy brief abstracts to serve as the idea bank. The policy briefs must focus on topics that are among the nine Task Forces (TFs):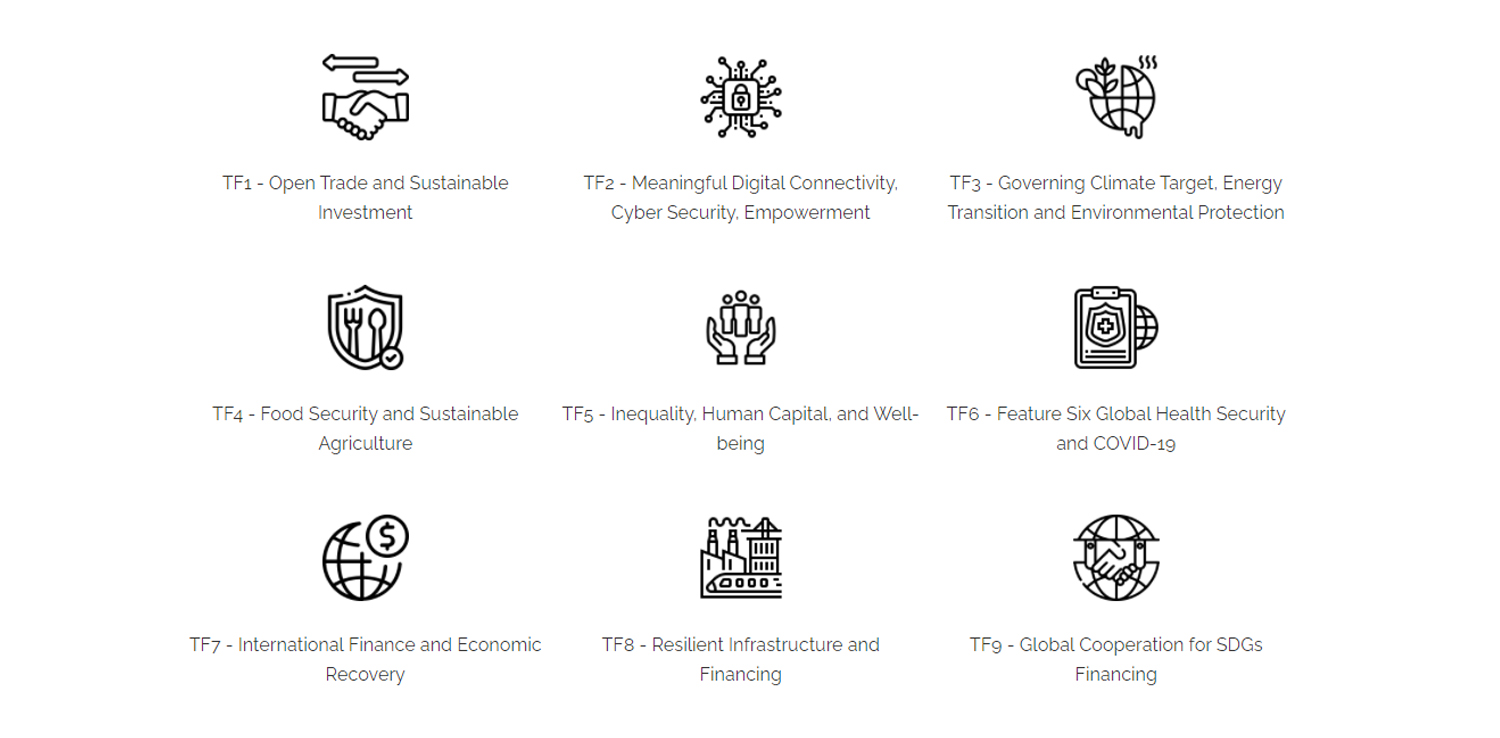 CSIS Indonesia (Centre for Strategic and International Studies) and LPEM FEB UI (Institute for Economic and Social Research – Faculty of Economics and Business, University of Indonesia) are the Leading Institutions of T20 Indonesia. This engagement group also involves many experienced figures on its board.
The Lead Co-Chairs are Bambang P.S. Brodjonegoro and Djisman Simandjuntak. Brodjonegoro is a professor at the University of Indonesia and the President Commissioner of PT. Telkom Indonesia Tbk and PT.Bukalapak.com; Simandjuntak is a senior economist and Chair of the CSIS Foundation Board of Directors.
Meanwhile, Yose Rizal Damuri of CSIS Indonesia and Riatu Mariatul Qibthiyyah of LPEM FEB UI serve as the Executive Co-Chairs.
T20 Indonesia's International Advisory Board Members include Dr. Bambang Susantono, the Vice-President for Knowledge Management and Sustainable Development of the Asian Development Bank (ADB); Jeffrey Sachs, the Director of the Center for Sustainable Development and Professor at Columbia University as well as the President of the UN Sustainable Development Solutions Network; and Paolo Magri, the Executive Vice President of the Italian Institute for International Political Studies (ISPI) and Professor of International Relations at Bocconi University.
Academics and seniors primarily form T20 Indonesia. However, the group acknowledges the importance of relaying the knowledge to the general audience. At the Media Workshop and Press Conference event, T20 Indonesia representatives shared the essential foundation and insights on relevant G20 topics to local media.
Editor: Marlis Afridah
Thank you for reading!
If you find this article insightful, subscribe to Green Network Asia's Weekly Newsletter to stay up-to-date with sustainable development news and stories from multistakeholder communities in the Asia Pacific and beyond.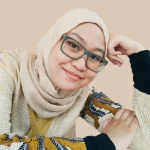 Naz is the Manager for International Editorial at Green Network Asia. She once studied Urban and Regional Planning and has lived in multiple cities across Southeast Asia. She is an experienced and passionate writer, editor, translator, and creative designer with almost a decade worth of portfolio.