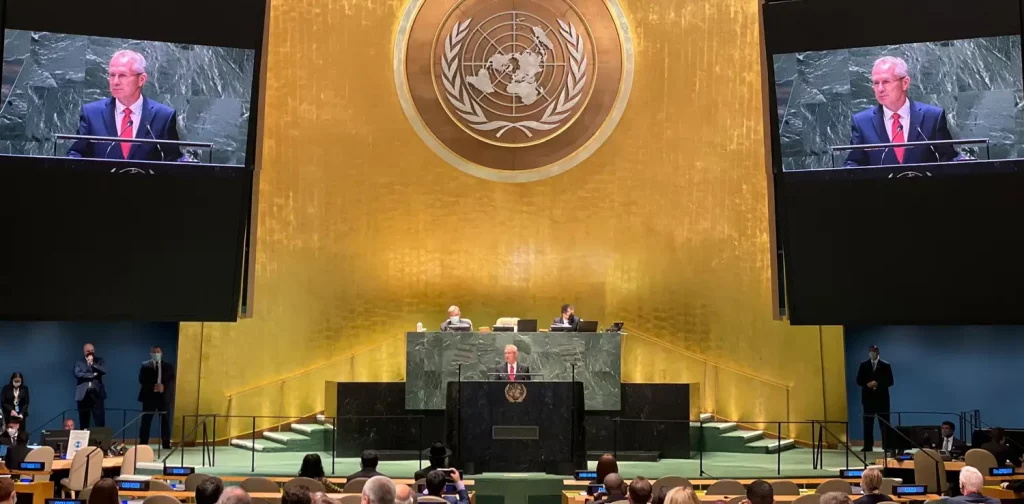 This year marks the 77th session of the United Nations General Assembly. On the busiest diplomatic week in the UN headquarter, the newly elected President of the UN General Assembly, Csaba Kőrösi from Hungary, highlighted "Solutions through Solidarity, Sustainability, and Science" as a guide for the assembly moving forward.
Global Crises & Lack of Trust
United Nations General Assembly (UNGA) is an annual, high-level meeting where the United Nations State Members gather to discuss various international issues within a multilateral forum. This year's UNGA opened on September 13 and followed a series of events such as the General Debate, Transforming Education Summit, UN SDG Moments, and various discussions on the world's current affairs.
The world has been facing multiple crises these past few years, some of which are unprecedented. The UN Secretary-General António Guterres opened his press conference by addressing the flood in Pakistan that is "three times the size of my entire country, Portugal." The Ukraine war, global hunger, the cost-of-living crisis, and the reverse progress of women's rights were cited as matters of high urgency that require immediate responses by the world's leaders.
Guterres further highlighted the lack of solidarity among nations. "As fractures deepen and trust evaporates, we need to come together around solutions," he added. The mission of building trust is echoed by the newly elected General Assembly President Csaba Kőrösi through the motto "Solutions through Solidarity, Sustainability, and Science."
Science & Solutions
As the representative body of the UN, trust must be firmly established within and outside the General Assembly. Solidarity, sustainability, and science are deemed crucial aspects by President Kőrösi in building trust and finding solutions to mitigate the world's crises. 
The role of science is emphasized to provide solid evidence for the Member States' decision-making process. "We would like to build and conduct regular consultations with science-based institutions, with faith-based institutions, with business communities, and with financial institutions to advise us on how they would approach the very complicated questions that are coming up on the agenda of the Member States. And not only to have a sounding board, but to make sure that their suggestions, their advice could and should reach the Member States," said Kőrösi. 
Aside from centering the role of science, the President also plans to regularly hold informal meetings among ambassadors to gain better insights into the world's current challenges, the scientific approaches that can be taken, and the needs of each country. These fireside chats are hoped to help build trust between members.
Challenges & Transformations
The United Nations has a tremendous role and responsibility in responding to the world's pressing matters. With the new vision set in place, the 77th General Assembly Session is expected to progress in overcoming the challenges that have persisted since the 76th session. Striving for world peace, emphasizing human rights, and advancing sustainable development require legitimate transformations and solutions that can only be made possible through open dialogues with related stakeholders.
"Responding to humanity's most pressing challenges demands that we work together, and that we reinvigorate inclusive, networked, and effective multilateralism and focus on what unites us," said Kőrösi.
Editor: Nazalea Kusuma
Thank you for reading!
If you find this article insightful, subscribe to our Weekly Newsletter to stay up-to-date with sustainable development news and stories from multistakeholder communities in the Asia Pacific and beyond.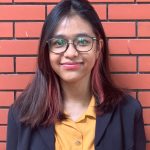 Madina is an In-House Reporter and Content Writer at Green Network Asia. She covers Global, Southeast Asia, East Asia, and Australasia.