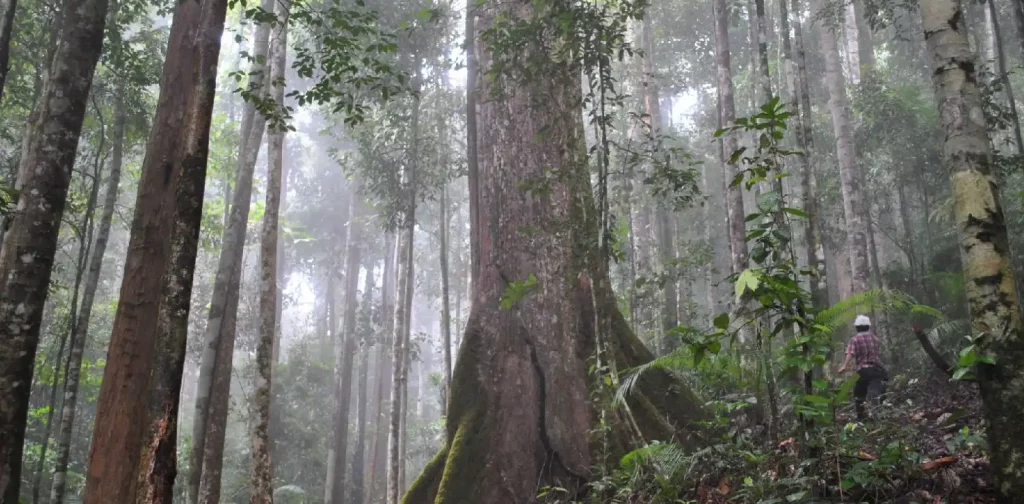 Carbon offsetting has become common practice in climate mitigation. Many global corporations have placed net zero goals in their environmental responsibility and utilized carbon offset to achieve them. Shell, Google, and Microsoft have "achieved carbon neutrality" this way.
Understanding carbon offset
Carbon offsetting works through the concept of carbon trading. Companies that produce emissions in their business processes can balance their carbon scale by paying a part of their revenue to protect forests, peatlands, or other forms of carbon storage. This way, companies can still do business while paying incentives for landscape conservation. It also helps minimize emissions from deforestation, which is one of the leading contributors to greenhouse gas emissions.
That said, many have argued about the effectiveness of carbon offsets. Many companies are guilty of greenwashing as they buy offsets without making efforts to minimize their carbon footprint. There is also skepticism that available carbon credits may not yield as much as it claims. However, carbon offset may still be better than inaction. Paying incentives to carbon sinks can still reverse the scale of business-as-usual emissions, albeit a little.
Currently, carbon trade markets are looking at Southeast Asia. The region is home to an estimated 170 Gt of carbon storage capacity. At the same time, all ASEAN countries are parties to the Paris Agreement, and eight out of ten country members have committed to reaching net zero by 2050. With this much potential and the same level of enthusiasm, Southeast Asia is ready to open its doors to carbon offsetting.
Benefits for the region
A recent study reveals that 58% of forests in Southeast Asia, equivalent to 114 million hectares, are threatened by loss. Protecting these forests can transform them into viable carbon sinks by preventing as much as 835 MtCO2e emissions in total. The most significant potential belongs to Riau and West Kalimantan at up to 49 CO2e/Ha/year, amounting to an estimated US$5.80/tCO2e.
Southeast Asia thrives in the energy, agriculture, and industrial sectors, which threaten the existence of its forests. Carbon offsetting promotes forest protection and its benefits, such as promoting food security, water pollution retention, and protecting Key Biodiversity Areas. Additionally, introducing offsets can help Southeast Asia gather up to US$10 billion of economic opportunities by 2030. 
South America has demonstrated plenty of good practices. A carbon offset project in the Peruvian Amazon brought a 75% decrease in deforestation, equivalent to 6 million tonnes of carbon emissions. The surrounding community benefited from improved agriculture practices and healthcare. In Costa Rica, the government has generated US$ 30 million annually from conserving 2.5 million acres of forest and selling them as carbon credits.
Getting up to speed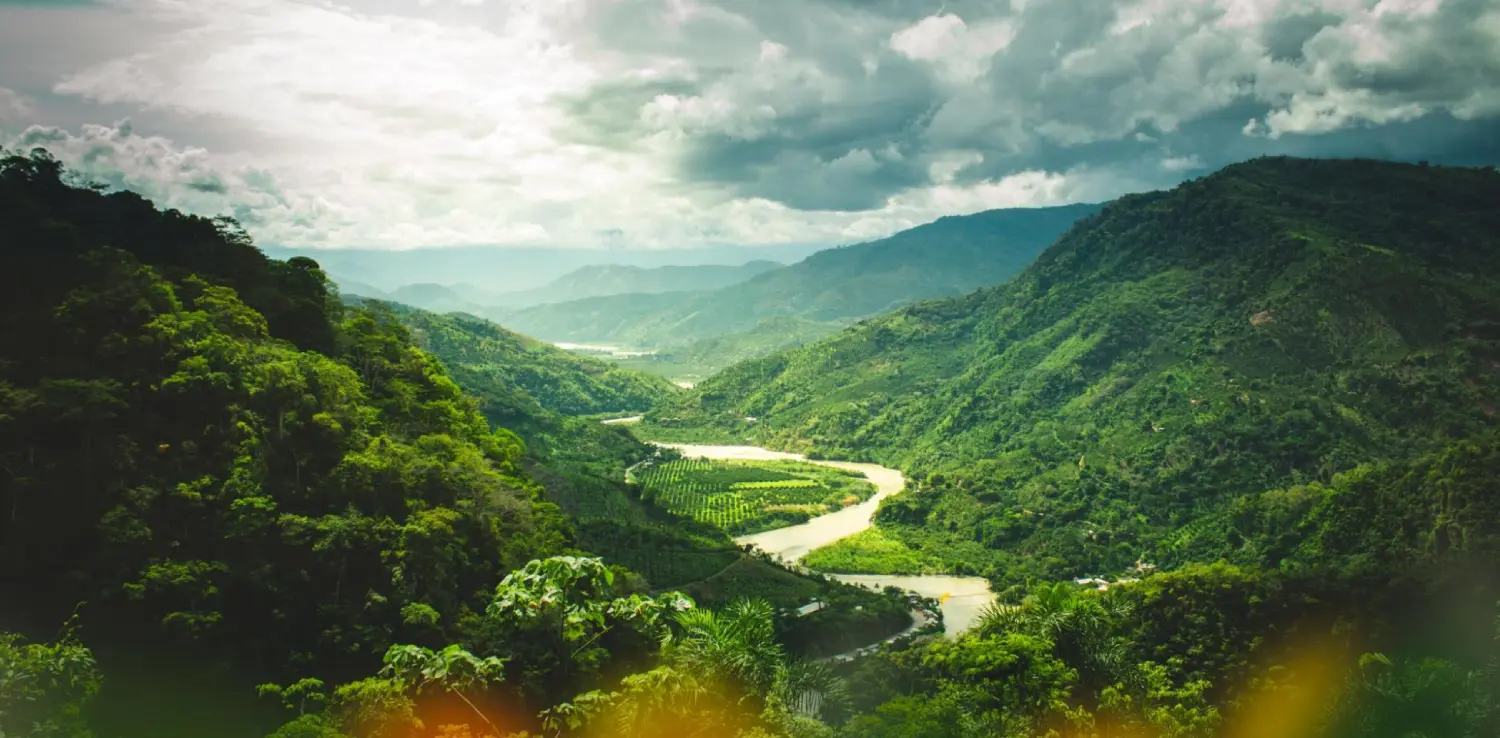 Southeast Asia has been slow compared to its South American counterpart. The current carbon market in the region is mainly voluntary, which means companies trade their carbon credits without a system to regulate them.
Most countries in the region are developing their own systems to regulate the carbon market. As of now,  government support still needs improvement. This situation leads to problems in the scaling supply, offset integrity, and trading infrastructure.
Until today, some still consider carbon trading as unconventional. Therefore, offset projects attract fewer project developers and eventually become isolated. Although this has recently changed, offset projects require long development cycles, which conflicts with investors who demand quick returns.  
With no regulatory framework, there is no standard for determining and maintaining carbon offsets. It is common for two offset projects to apply different methods of scaling their offset value. Thus, offset credits are available in a wide variety of margins. Differentiating factors include on-site monitoring methods, resources, and accessibility.
Furthermore, transactions are still done through brokers. This condition adds another element to the wide offset margin, irrelevant to generating and maintaining the carbon credit. 
An optimistic future
Southeast Asia's role in the carbon market is only just beginning, with Singapore and Indonesia leading the pack.
Singaporean banks like DBS, Standard Chartered, and Temasek are joining Climate Impact X (CIX) as a global marketplace for voluntary carbon credits. CIX offers high-quality carbon credits verified by international standards, such as Verra. A confirmed and moderated marketplace gives buyers and sellers confidence in trading, stimulating the market for further supply.
As the region's largest country, Indonesia has a 140 Mt carbon sequestration target by 2030. In 2021, the government passed on a carbon credit valuation regulation, shedding light on the country's carbon market. This brings rise to companies such as Rimba Makmur Utama, which has scaled up the supply of marketable carbon credits and will likely grow bigger in the future.
With these efforts, the groundwork has been laid for Southeast Asia to open its global carbon market. However, the region cannot ripe full benefits by relying on the voluntary market alone. 
Mainstreaming carbon offset requires government participation to regulate the carbon market by creating regulation and policy that truly encourages land conservation, puts pressure on businesses to do better, and benefits local communities now and in the future.
Editor: Nazalea Kusuma
Thank you for reading!
If you find this article insightful, subscribe to Green Network Asia's Weekly Newsletter to stay up-to-date with sustainable development news and stories from multistakeholder communities in the Asia Pacific and beyond.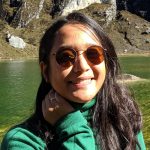 Ata is the Manager for Business Partnerships at Green Network Asia. She graduated from the Master of Environmental Management program at the University of Queensland, Australia. She is an environmental and impact specialist, supporting organizations through environmental studies such as Environmental and Social Impact Assessments, environmental and social due diligence, environmental monitoring, and management reporting.