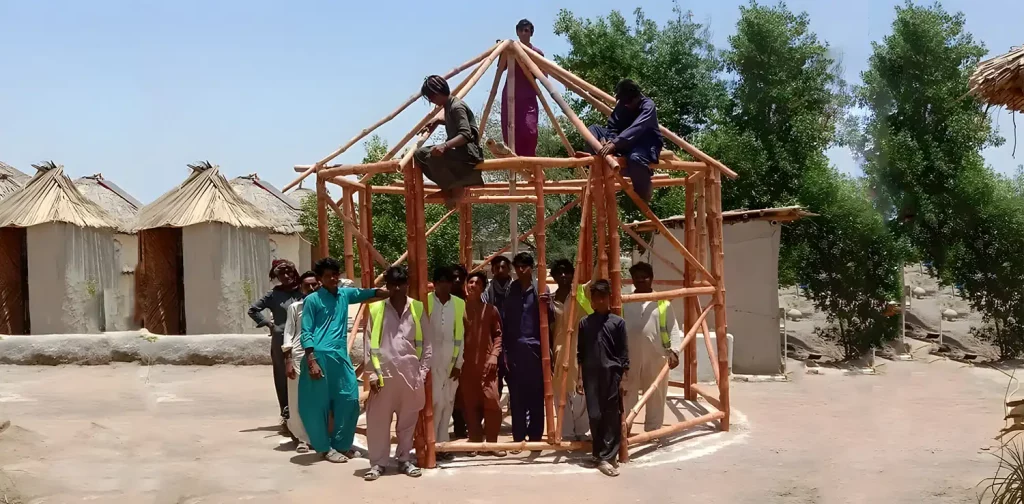 Disasters are devastating. They rob people from their homes, belongings, and loved ones, often with nowhere else to go. Therefore, humanitarian aid, big or small, is critical to help people rebuild their lives. In Pakistan, architect Yasmeen Lari empowers victims of disaster to build back their homes with sustainable architecture.
Disasters in Pakistan
Pakistan consists of various landscapes, from coastal areas in the southern part to the mountains in the north, with deserts, forests, and plateaus in between. Home to 241.5 million people, it is the world's fifth-most populous country. Unfortunately, Pakistan is also a country with a high disaster risk level.
The World Bank shares that flood is Pakistan's most frequent annual disaster between 1980–2020 (39.48%). The most recent flood in 2022 was caused by climate change-related heavy rainfalls and melting glaciers, affecting over 33 million people. Besides floods, the country is also vulnerable to drought., landslides, and earthquakes. The 2005 Kashmir earthquake is considered the deadliest earthquake in South Asia. 
Therefore, disaster risk reduction and response in Pakistan have become crucial. The Heritage Foundation of Pakistan, a non-profit organization established by architect Yasmeen Lari, has been providing and empowering disaster-affected people with sustainable architecture.
Yasmeen Lari, Heritage Foundation of Pakistan, and Sustainable Architecture
Yasmeen Lari is Pakistan's first female architect recognized for her intersectional works between architecture and social justice. After spending her early years designing commercial buildings and housing, Lari established the Heritage Foundation of Pakistan in 1980 with her husband. Its mission is to conserve Pakistan's historic architecture and art and promote cultural heritage for social integration, peace, and development. This mission has led the Heritage Foundation of Pakistan to receive the Recognition Award from the United Nations System in Pakistan in 2002.
For years, the Heritage Foundation of Pakistan has been developing ways and principles to help the victims of disaster rebuild their lives. The foundation does this by empowering the people affected by disasters with skills to build homes with low-cost, low-carbon materials like mud and bamboo, as well as entrepreneurial skills for women. Developed by Yasmeen Lari, Barefoot Social Architecture is one of the principles used in the projects. It consists of:
Applying 3 Zeros: Zero Cost (to the donor)/Zero Carbon/Zero Waste methodologies leading to Zero Poverty.

Focusing on social and ecological justice through humanistic architecture to improve well-being and prevent the depletion of the planet's resources.

Focusing on delivering entrepreneurial skills and unmet needs, especially for women.

Implementing low-tech, low-impact, non-engineered structures to reduce the ecological footprint in construction and using green skills and sustainable, locally sourced materials.
People's Empowerment
The Heritage Foundation of Pakistan has done multiple projects to empower disaster-affected people with sustainable architecture, including shelters in Khairpur and post-flood rehabilitation in Sindh province. So far, the flood rehabilitation project has empowered over 5,000 families with shelters, over 122,000 chulahs (low-cost stoves), food security, and flood preparedness.
Empowering people with the skills and knowledge necessary to rebuild their lives after disasters can go a long way; it allows them to reclaim their lives and take necessary steps to grow and be prosperous. Thus, in the face of disasters, this strategy could be an essential addition to proper disaster risk and response management, financial aid, equitable access to necessities, and other efforts from private parties and governments across borders.
Editor: Nazalea Kusuma
Thank you for reading!
If you find this article insightful, subscribe to Green Network Asia's Weekly Newsletter to stay up-to-date with sustainable development news and stories from multistakeholder communities in the Asia Pacific and beyond.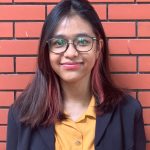 Madina is the Assistant Manager for Program at Green Network Asia. She is an English major graduate from Universitas Indonesia with two
years of demonstrated experience in editorial and creative writing,
researching, editing, and creating content.