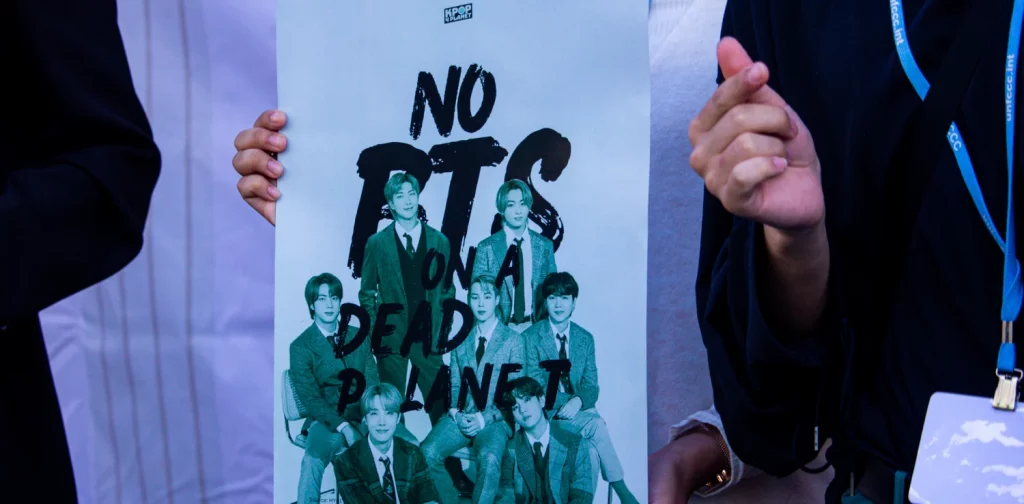 The bond that forms and moves a community allows it to care, watch over, and criticize things related to what unites the people within it. Recently, BTS ARMY Indonesia and KPOP4PLANET published an open letter and a campaign titled 'Hyundai, Drop Coal' to Hyundai Motor Company, an automotive company from South Korea.
The open letter urges Hyundai to back out of a partnership with Adaro Minerals Indonesia. They plan to build a new coal plant in North Kalimantan with a 1.1 GW capacity as an energy source to produce aluminum as Hyundai's raw material.
Hyundai and Adaro's Partnership
In the last few years, the demand for aluminum has risen among automotive producers worldwide, along with the trend of 'green' vehicles. Like others, Hyundai also wants a stable supply of it. In November 2022, Hyundai signed an MoU (Memorandum of Understanding) with Adaro to ensure this.
According to the MoU, Hyundai will be able to buy up to 100,000 tons of aluminum per year from Adaro. Adaro's subsidiary, Kalimantan Aluminium Industry (KAI), will produce and supply the aluminum. There's also an initial negotiation on a future purchase of KAI's 'low carbon aluminum'.
Hyundai plans to use these raw materials to produce its cars. The company also plans to claim the smelter as 'environmentally friendly' as it will be hydro-powered from the Kayan River. However, this hydro-power plant would only begin operations in 2029 while Adaro's smelters remain using coal.
BTS ARMY Indonesia and KPOP4Planet: "Hyundai, Drop Coal"
The partnership with Adaro stands opposite Hyundai's announcement in July 2021. As a part of RE100, Hyundai claimed a commitment to achieving carbon neutrality by 2045 in its global operation. The company further popularize its 'green' reputation by snagging the group BTS as the brand ambassador for Ioniq, Hyundai's electric car.
BTS ARMY Indonesia and KPOP4PLANET highlight this reputation to urge Hyundai to drop the Adaro partnership. They published an open letter and a petition as part of the 'Hyundai, Drop Coal' campaign.
"Hyundai is one of the brands we think of when we hear 'environmentally friendly', especially after our idols represented it. That's why we urge Hyundai to stand by their principle and back out of the project that's harmful to the environment and the local people," said Nurul Sarifah, a KPOP4PLANET activist.
Sharon, a BTS ARMY Help Center Indonesia organizer, added, "We have seen and experienced firsthand the impacts of climate disasters: flood, air pollution, drought, and others. We don't want the new coal plant to add to the list. We want to live on a healthy Earth and, as our idols say, become a welcome generation."
Commitment and Consistency
Commitment to sustainability requires consistency in every step, policy, and action. Without it, it is merely a greenwashing tactic that harms many parties, including the perpetrators.
"It's hypocritical for Hyundai to claim themselves as the leader in electric vehicles and buy aluminum produced with 'dirty energy'. Hyundai's plan to buy Adaro's aluminum produced with energy from a new coal plant is a disaster for the climate. It can also weaken the company's commitment to reach carbon neutrality by 2045," said Nabilla Gunawan, Market Forces Campaigner.
—
Translator: Nazalea Kusuma
Read the original article in Indonesian on Green Network Indonesia.
Thank you for reading!
If you find this article insightful, subscribe to Green Network Asia's Weekly Newsletter to stay up-to-date with sustainable development news and stories from multistakeholder communities in the Asia Pacific and beyond.

Amar is the Manager for Editorial Indonesia at Green Network Asia. He graduated from the Master of Philosophy program at Universitas Gadjah Mada and Bachelor of Communication Science at Universitas Sumatera Utara, Indonesia. He has ten years of working experience in journalism as a reporter and editor.