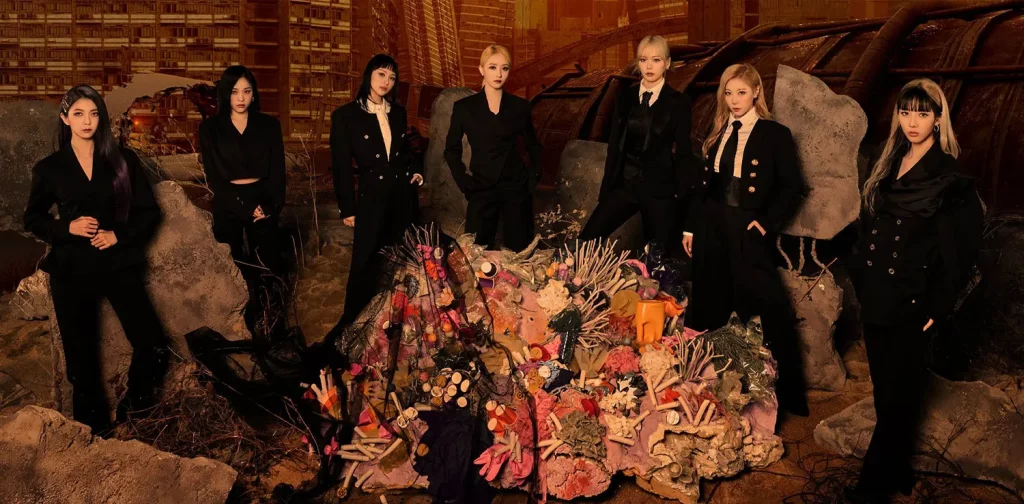 These days, our lives are spiked with the creeping danger of climate change catastrophes. From real-life news to fiction, it's a topic that's getting more and more unavoidable. Recently, Dreamcatcher released Maison, a rock-infused song about the environment.
MAISON – Dreamcatcher 
Dreamcatcher (드림캐쳐) is a South Korean girl group that debuted in 2017 with seven members. The group's latest release, Maison (=house/home in French), tells a cautionary tale on the horror of climate change in its lyrics and music video visual.
"Apocalypse means the end, destruction, and disaster. The Earth, our home, is being destroyed and hurt. This album warns the listeners about how it's being ruined," explained Dreamcatcher in the showcase for the album Apocalypse: Save Us.
In the lyrics, Dreamcatcher calls out those who actively harm the environment and ignore the problems, asking listeners to "break your habit now" before regret comes too late. The group also creates a fan event consisting of small missions fans can do in their daily lives to be more sustainable. The event encourages fans to use a shopping bag instead of single-use plastic bags, unplug unnecessary appliances, etc.
Greenwashing?
The message Dreamcatcher carries in their music is important and admirable. The questions are: Is the group only using climate change as a concept and an aesthetic? Is it all superficial?
The album has five versions, all packaged in non-recyclable materials and shipped to fans all over the world. For a fan event, the group encourages living more sustainably and streaming in the same breath.
Days after album release, Dreamcatcher announced an NFT collaboration with ENTC. They received a huge backlash from fans worldwide, but there's no cancellation. 
(Un)Sustainability in K-Pop
While some K-pop artists and their fans push for sustainability through various ambassadorships and projects, the industry itself only gets even more harmful. The environmental impacts of the music industry generally – and K-pop specifically – remain unchecked, and the push for NFT is alarming.
This industry-wide NFT push is likely due to the government's Korean New Deal 2.0 to cultivate metaverse and blockchain technology. The four biggest entertainment companies in South Korea (HYBE, SM Entertainment, JYP Entertainment, and YG Entertainment) have announced their involvement in NFT, pushing forward despite backlash from fans. HYBE's Weverse Magazine recently published an article in favor of NFT in music as news of scientists' climate change protests arose. 
The industry's current course and the general public's growing concern for climate change are in conflict. The sustainability issues in the K-pop industry must be addressed within the system. Sooner or later, the industry must transform, like energy, fashion, and others.
Thank you for reading!
If you find this article insightful, subscribe to Green Network Asia's Weekly Newsletter to stay up-to-date with sustainable development news and stories from multistakeholder communities in the Asia Pacific and beyond.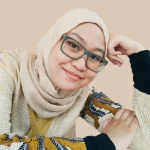 Naz is the Manager for International Editorial at Green Network Asia. She once studied Urban and Regional Planning and has lived in multiple cities across Southeast Asia. She is an experienced and passionate writer, editor, translator, and creative designer with almost a decade worth of portfolio.