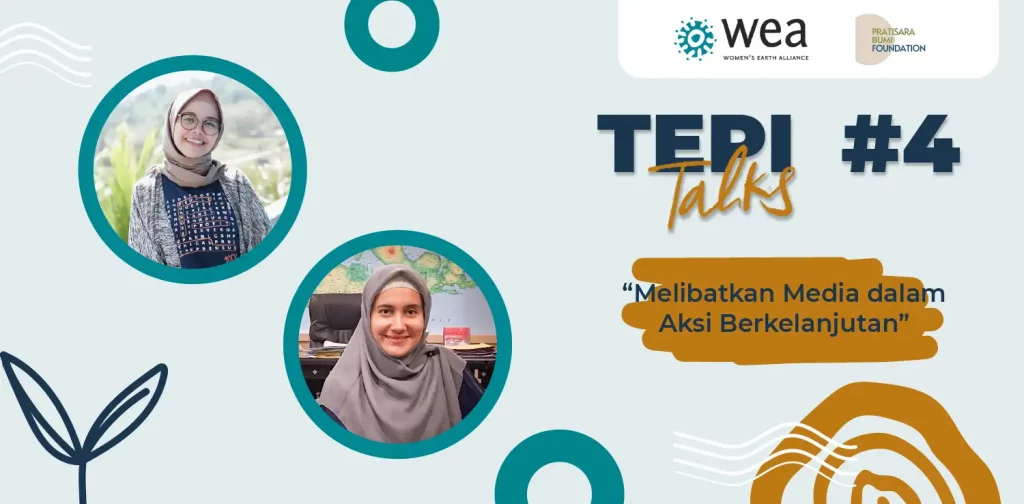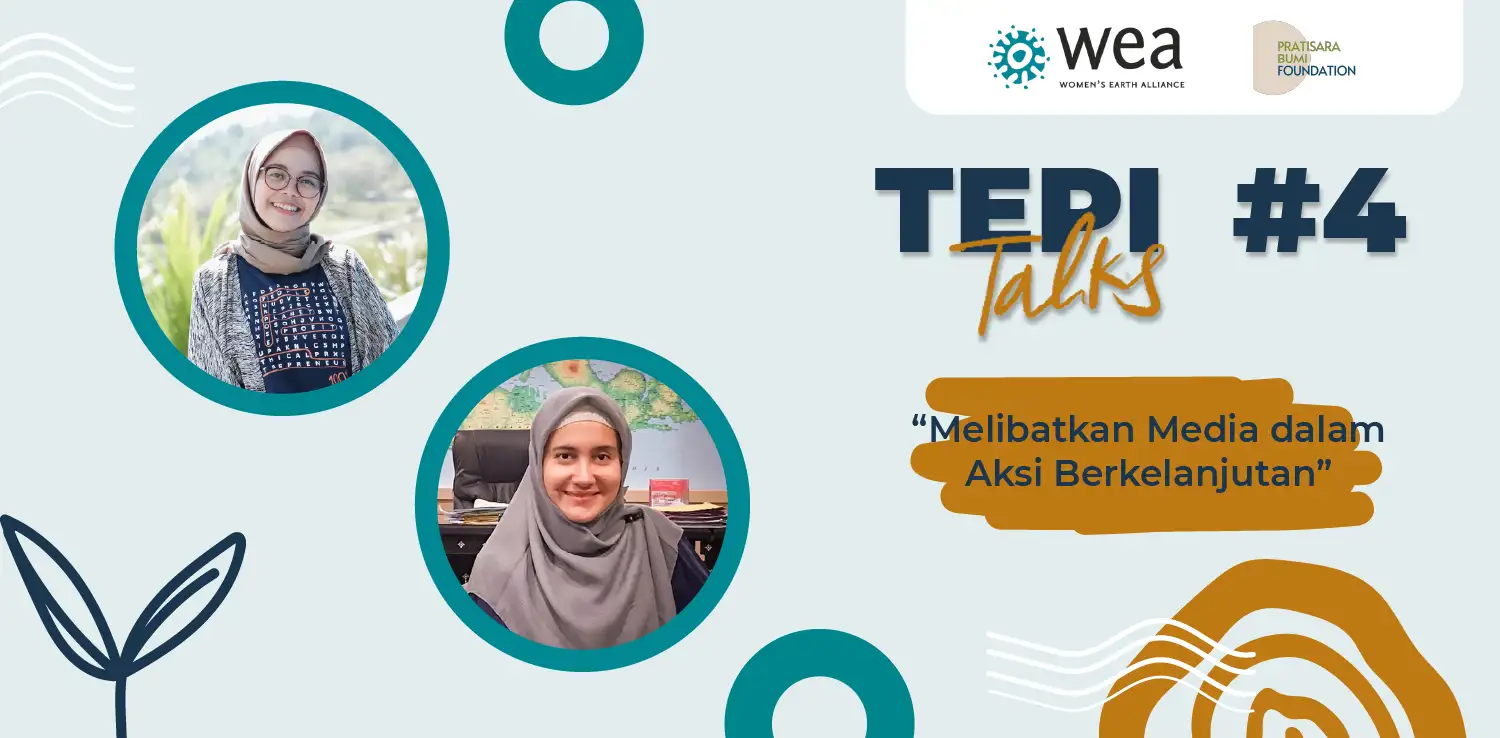 Mass media plays an important role in public communication. Besides relying on our own communication channels, such as websites and social media accounts, we all need media to reach a wider audience and stakeholders. Grassroots organizations and communities are no exception.
To this day, the works of grassroots communities often go unheard due to the lack of media coverage. This communication gap needs to be bridged, so grassroots communities have more opportunities to receive support from relevant stakeholders. Hopefully then, grassroots communities could accelerate the initiatives and impacts of their works and solutions.
Newskilling, Reskilling, and Upskilling
Increasing media publicity is one way to solve the communication gap between grassroots communities and their stakeholders. However, grassroots communities generally have limited funding, so paid publicity or advertorial becomes a difficult choice. Therefore, they need newskilling, reskilling, and upskilling in communication, advocacy, and media relations to create organic publicity to empower their missions.
Understanding these needs, Women's Earth Alliance (WEA) Indonesia held a workshop called Temu Pemimpin/TEPI (Leaders Meet) Talks #4 on Friday, September 9. The theme was "Engaging Media in Sustainable Actions". 
This workshop is part of WEA Indonesia's Grassroots Accelerator Program, launched in 2019. The program aims to increase the knowledge, skills, tools, and network necessary for Indonesian grassroots women leaders to scale the initiatives in their communities.
WEA's missions are to protect the environment, end the climate crisis, and ensure a just and thriving world by empowering women's leadership. WEA leaders and their communities are defending forests and rivers, saving threatened Indigenous seeds, launching sustainable farms, conserving coral reefs, and protecting land rights. The non-profit organization invests in the longevity of grassroots women leaders through training, funding, and networking support.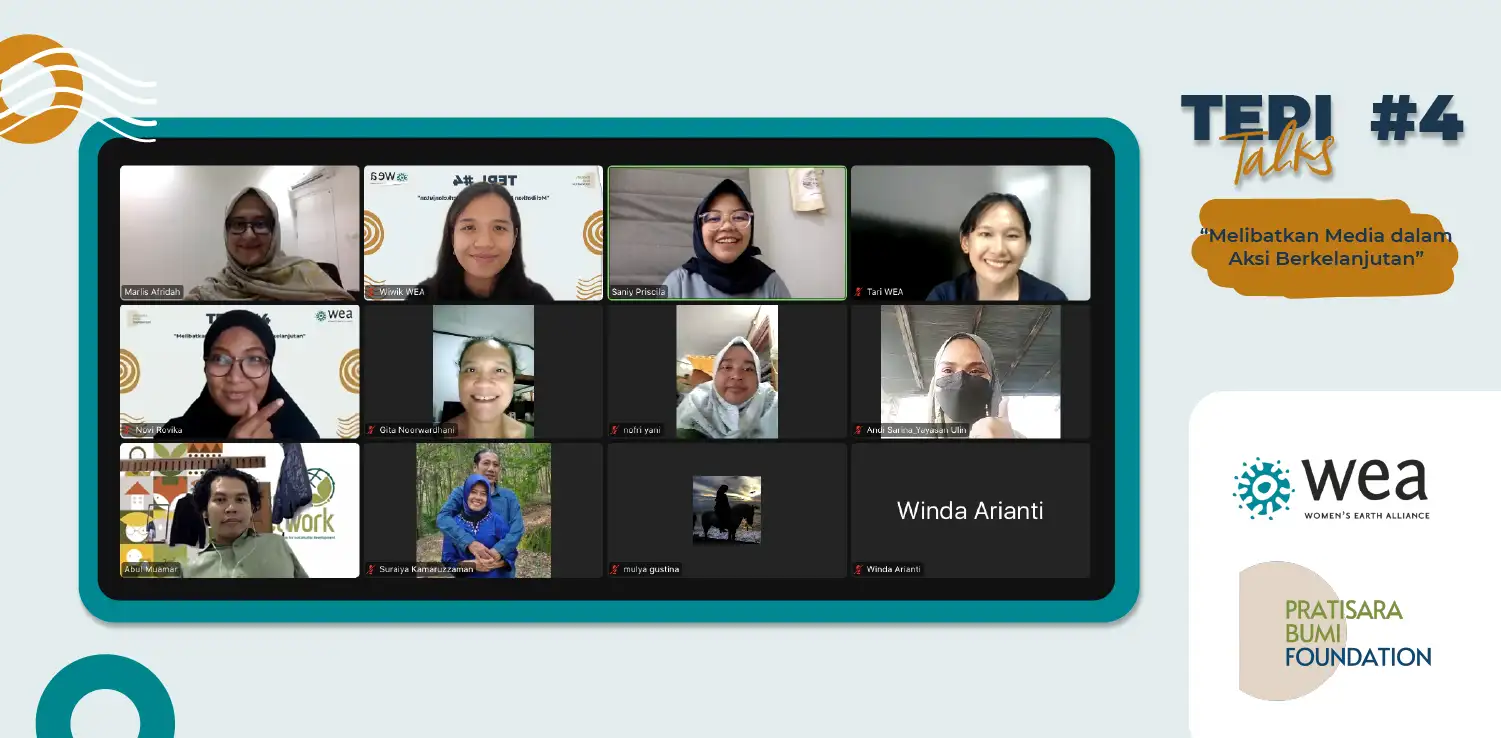 Perspectives & Skills
Marlis Afridah, the founder & CEO of Green Network Asia, was invited to speak at the TEPI Talks #4. She shared insights, expertise, and tools that grassroots women leaders and their communities could use to improve their skills in organic media relations.
"When we want to engage in media relations, especially through organic means, we need to understand two related fields/industries/communities. They are Public Relations and Media. Non-formal communities, even though they don't have official public relations like the formal ones, also need to polish their public relations skills and mentality so they can advance their initiatives and impacts. It's a collective homework that needs continuous learning," said Marlis.
Marlis also highlighted the importance of soft and hard skills. To scale advocacy, accelerate actions, and be heard by relevant stakeholders and policymakers, grassroots activists should continuously sharpen their non-technical and technical skills.
She mentioned leadership, entrepreneurship, creativity, sensitivity, collaboration, and strategic communications as essential non-technical skills. Then, Marlis named some technical skills, such as engaging with media relations, writing engaging press releases for media, writing opinions worth publishing, and conducting citizen journalism on various user-generated content platforms.
Leveraging the Right Medium
In TEPI Talks #4, several participants shared their experiences and challenges with media relations. A participant shared her experience when a press release she sent to the media was published with a different message than intended.
"Organic press releases are sent without payment, so journalists also deliver the story organically as they wish because those aren't advertorial. There are no limitations as to how they want to frame the message. That's why advertorial exists; a path for those who want to make sure that their messages are delivered in a precise manner according to the intention of the organization," said Marlis.
Finally, she emphasized that, therefore, grassroots activists needed to understand the different mediums of public communication, such as press releases, op-ed/opinion, and citizen journalism. According to Marlis, knowing when to leverage the right medium to deliver their intentions is just as important as producing a good one. After all, communicating more precisely would not only let grassroots communities accelerate their impacts but also minimize their expense and energy.
Translator: Kresentia Madina
Editor: Nazalea Kusuma
The detail of TEPI Talks #4 is available in Bahasa Indonesia on WEA Indonesia's YouTube channel.
To read the original version of this article in Indonesian, click here.
Thank you for reading!
If you find this article insightful, subscribe to Green Network Asia's Weekly Newsletter to stay up-to-date with sustainable development news and stories from multistakeholder communities in the Asia Pacific and beyond.

Amar is the Manager for Editorial Indonesia at Green Network Asia. He graduated from the Master of Philosophy program at Universitas Gadjah Mada and Bachelor of Communication Science at Universitas Sumatera Utara, Indonesia. He has ten years of working experience in journalism as a reporter and editor.