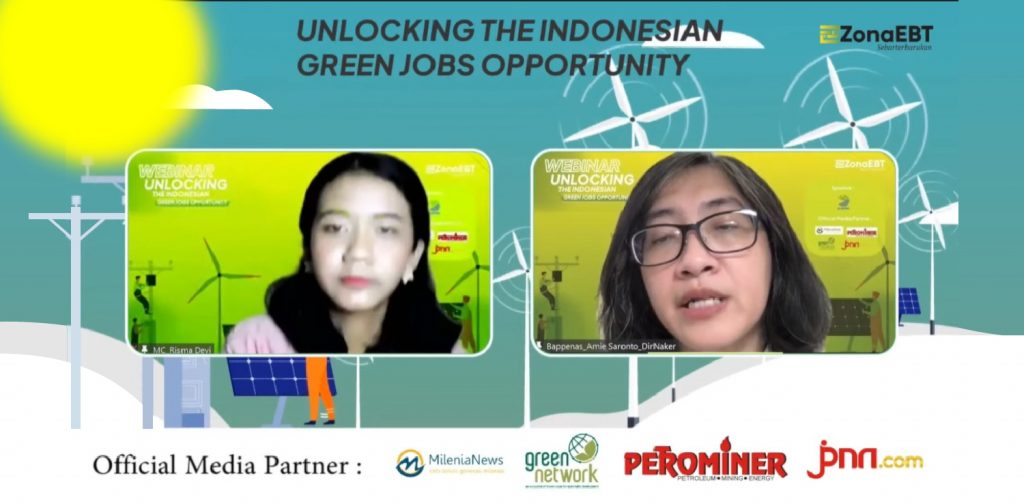 Sustainability is currently the heart of everything. All sectors are deploying strategies and innovations to develop sustainable practices. As a result, new occupations centered around environmental preservation are emerging. They are commonly called green jobs.
Green jobs have the power to contribute to sectors such as renewable energy, waste management, and ecosystem protection. Indonesia has a lot of potential in green jobs. To maximize the potential of new players in green jobs, Zona EBT organized a webinar titled Unlocking The Indonesian Green Jobs Opportunity.
Encouraging economic growth
The webinar was held on May 14, 2022. As a media focusing on renewable energies, Zona EBT  sees the importance of spreading the word about this new job opportunity.  
"This is an effort to encourage economic growth through green jobs in sustainable development," said I Kadek Alamsta Suarjuniarta, the CEO of Zona EBT.
The webinar was joined by four panelists: Mahatmi Parwitasari Saronto, the Director for Manpower of the Ministry of National Development Planning/Bappenas; Edward Ismawan Chamdani, the Managing Director of Gayo Capital; M Bijaksana Junerosano, the founder & CEO Waste4Change; and Anisa Isabella Agustina, the Junior Manager Business Development of PT Sumber Energi Surya Nusantara (SESNA). 
Multi-stakeholder perspectives on green jobs
According to the International Labour Organization (ILO), green jobs signify a sustainable economy and society capable of preserving the environment. Stakeholders' commitment is needed to unlock the potential and opportunities for green jobs in Indonesia.
The webinar was an opportunity to hear takes on green jobs from different stakeholders. The government is setting green economy as one of the strategies to transform Indonesia's economy into a more inclusive and sustainable one after the COVID-19 pandemic. A bilateral partnership with the government of Germany is also underway to prepare and develop human resources for green jobs opportunity.
The webinar also mentioned how essential it is to address the role of women in STEM-related jobs in renewable energy, which is currently lower (28%) compared to the administrative-related jobs (45%). 
From a business perspective, the demand for voluntary carbon offsets is projected to skyrocket due to companies' attempts to reduce carbon emissions to hit the net-zero goal. This results in the openings for various green job opportunities in Indonesia's renewable sectors and environment-based organizations such as Waste4Change, New Energy Nexus, and Sungai Watch. 
The webinar recording is available to watch in Indonesian. 
Editor: Nazalea Kusuma
Thank you for reading!
If you find this article insightful, subscribe to Green Network Asia's Weekly Newsletter to stay up-to-date with sustainable development news and stories from multistakeholder communities in the Asia Pacific and beyond.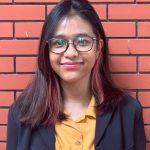 Madina is the Assistant Manager for Program at Green Network Asia. She is an English major graduate from Universitas Indonesia with two
years of demonstrated experience in editorial and creative writing,
researching, editing, and creating content.