Indigenous Communities and Climate Change
Southeast Asia had a forest area of 206.5 million hectares in 2015, and about 65% of the forests are in Indonesia. Unfortunately, 55% of those are predicted to be lost by 2050 due to forest fires, mining, and energy exploration. Besides the negative impacts on biodiversity and the ecosystem, this large-scale deforestation also threatens the lives of Indigenous communities as they lose their source of livelihood – the forests.
We are currently facing a climate crisis, and Indigenous communities around the world are experiencing the worst of it. For most Indigenous communities, climate change can disrupt their way of life, which is closely dependent on land and forests. As those resources become increasingly scarce, change threatens Indigenous communities' livelihoods, food security, water supply, and health. Furthermore, the rights of Indigenous communities to land and resources are often unrecognized and violated.
Indigenous Women and Their Forests 
Although Indigenous Peoples make up only about 6% of the global population, they protect around 80% of the remaining biodiversity in the world. When forest ecosystems collapse due to climate change, Indigenous women bear the layered burdens the most. 
Indigenous women have a key role in preserving traditional knowledge and environmental stewardship by advocating for customary practices to adapt to climate change. The participation of Indigenous women with their knowledge is crucial in situations of environmental and habitat degradation.
The ancestral knowledge passed down from generation to generation plays a role in the resilience of Indigenous women in adapting to climate change. In Guatemala, Indigenous communities have increased their resilience to climate change through ancestral practices such as adjusting the agricultural calendar and implementing different farming systems, such as the milpa system in which corn is intercropped with other species.
Indigenous Women in Indonesia
The role of Indigenous women in forest conservation is becoming increasingly apparent. For example, for Dayak Benawan women in West Kalimantan, Indonesia, the customary forest is an irreplaceable sacred space they have been guarding for generations. It is their home and their source of livelihood.
The Dayak Benawan community uses the forest as a place to cultivate. Cultivating, based on their local wisdom, is one of the efforts to preserve biodiversity. They plant local rice, cucumber, pumpkin, corn, and other vegetables.
Forest products such as rattan, sago, wood, bamboo, and others also support the livelihoods of the Dayak Benawan community. Dayak Benawan women are highly dependent on the forest, particularly for their cooking fuel needs and livestock feed.
For Dayak Iban women in Bengkayang, West Kalimantan, losing the forest can mean losing everything. They are already experiencing the erosion of traditional knowledge and skills passed down through generations, such as weaving to make Bidai/tikar (floor mats) and baskets from forest products. As the forest shrinks, the raw material to make Bidai – rattan – becomes rare.
Indigenous Women in the Climate Crisis
In the whirlwind of environmental destruction, Indigenous women are rendered powerless against capitalist rulers and resources. Their vulnerability is even greater in the face of land concession licensing situations dominated by men, including increased gender-based violence and losing sources of knowledge in managing their land and forests naturally.
The Indigenous communities in Indonesia are facing various environmental damages that jeopardize their rights to customary forests. In multiple regions of Indonesia, the expansion of extractive industries' activities towards natural resources marginalizes indigenous women in their management rights.
The confiscation of living space by large-scale extractive companies – such as palm oil plantations and mining – violates the fundamental human rights of Indigenous communities and indirectly takes away their future. Indigenous women who have been managing their forests for generations are living proof that they contribute to addressing the climate crisis with their local knowledge.
Sadly, Indigenous women in Indonesia who work in forest conservation face numerous challenges and lack essential support and protection. They often encounter resistance from local authorities and large corporations that seek to exploit natural resources for profit. Despite being the primary custodians of the land, these women are often excluded from the decision-making process that affects their communities. They are also subject to discrimination based on their gender, ethnicity, and socio-economic status.
Lack of Support and Protection
Indigenous women are at risk of losing their traditional livelihoods and cultural heritage. Moreover, they are also vulnerable to physical violence, intimidation, and legal and financial barriers that prevent them from accessing justice.
The lack of support and protection for Indigenous women themselves and their work on forest conservation has severe implications for environmental sustainability, social justice, and human rights in Indonesia. Until now, RUU Masyarakat Adat (Indigenous Peoples Bill) has not yet been passed into law.
Indigenous women are some of the most magical mothers to Earth. Their knowledge in caring for the Earth, processing food, and customary rituals are identities unique to them and essential in climate adaptation plans. Including their collective rights in laws and policy papers at the national and village levels is crucial. After all, recognizing their identities and collective rights is a start in acknowledging, protecting, and supporting the role of Indigenous women as forest guardians.
Editor: Nazalea Kusuma
Thank you for reading!
If you find this article insightful, subscribe to Green Network Asia's Weekly Newsletter to stay up-to-date with sustainable development news and stories from multistakeholder communities in the Asia Pacific and beyond.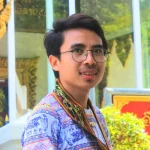 Nikodemus Niko is Lecturer at Department of Sociology, Universitas Maritim Raja Ali Haji, Tanjungpinang, and Ph.D. candidate in Sociology, Universitas Padjadjaran, Indonesia. His research interests are in gender and sexuality, identity, and Indigenous People.