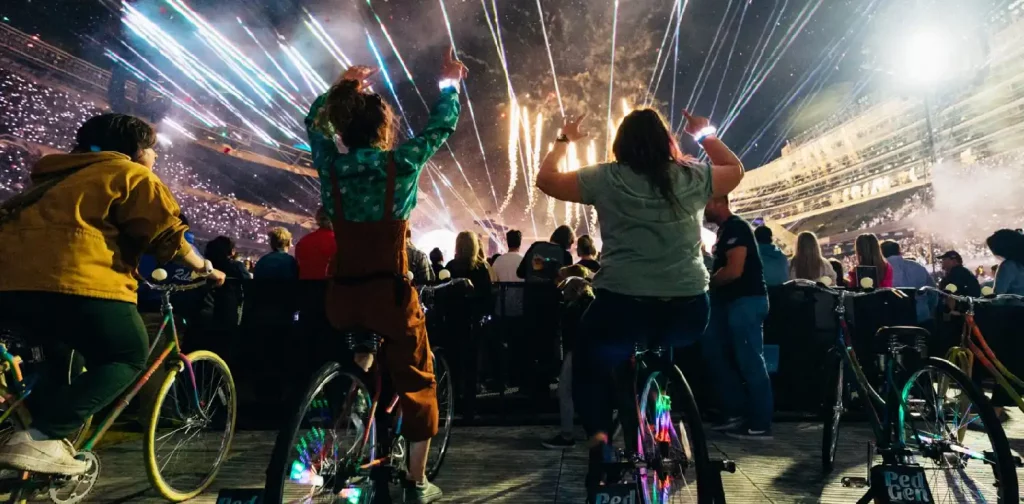 Amidst environmental destruction and climate change threats, taking care of our planet is more crucial than ever. Some actors in various industry sectors are starting to contribute, including the music industry, where musicians across the globe have expressed their concerns about climate change and social injustice. Some take it further by supporting progress toward sustainability as Coldplay does. The push for sustainability in Coldplay's Music of the Spheres World Tour might become a benchmark in the industry.
Big Event, Big Impact
After the COVID-19 pandemic shut the world down, the world's enthusiasm for massive gathering events like music concerts seems to skyrocket. Concerts and tours, especially by world-renowned musicians, are highly anticipated by millions of people. However, like other big events, they also have big environmental impacts. A study in the UK revealed that concerts contributed 405,000 metric tons of greenhouse gas emissions in 2010.
In 2019, Coldplay talked about not holding another tour until they could do it more sustainably. Three years later, the band started their Music of the Spheres World Tour in Costa Rica. This time, Coldplay and team aim to make the tour "as sustainable and low-carbon as possible" by following three key principles:
Reduce

– Reduce consumption, recycle extensively, and cut CO2 emissions by 50%.

Reinvent

– Support new green technologies and develop new sustainable, super-low carbon touring methods.

Restore

– Fund a portfolio of nature- and technology-based projects to more than offset the tour's remaining CO2 emissions.
In an interview with journalist Najwa Shihab, vocalist Chris Martin shared their consideration in deciding whether to go on tour. He said, "Well, we'd love to tour, but we need to change how we consume energy, and we need to stop taking and start giving in some ways in terms of the environment. So, we employed a few people to help us clean up our shows in terms of the power, the transport, everything."
Sustainability in Coldplay's Music of the Spheres World Tour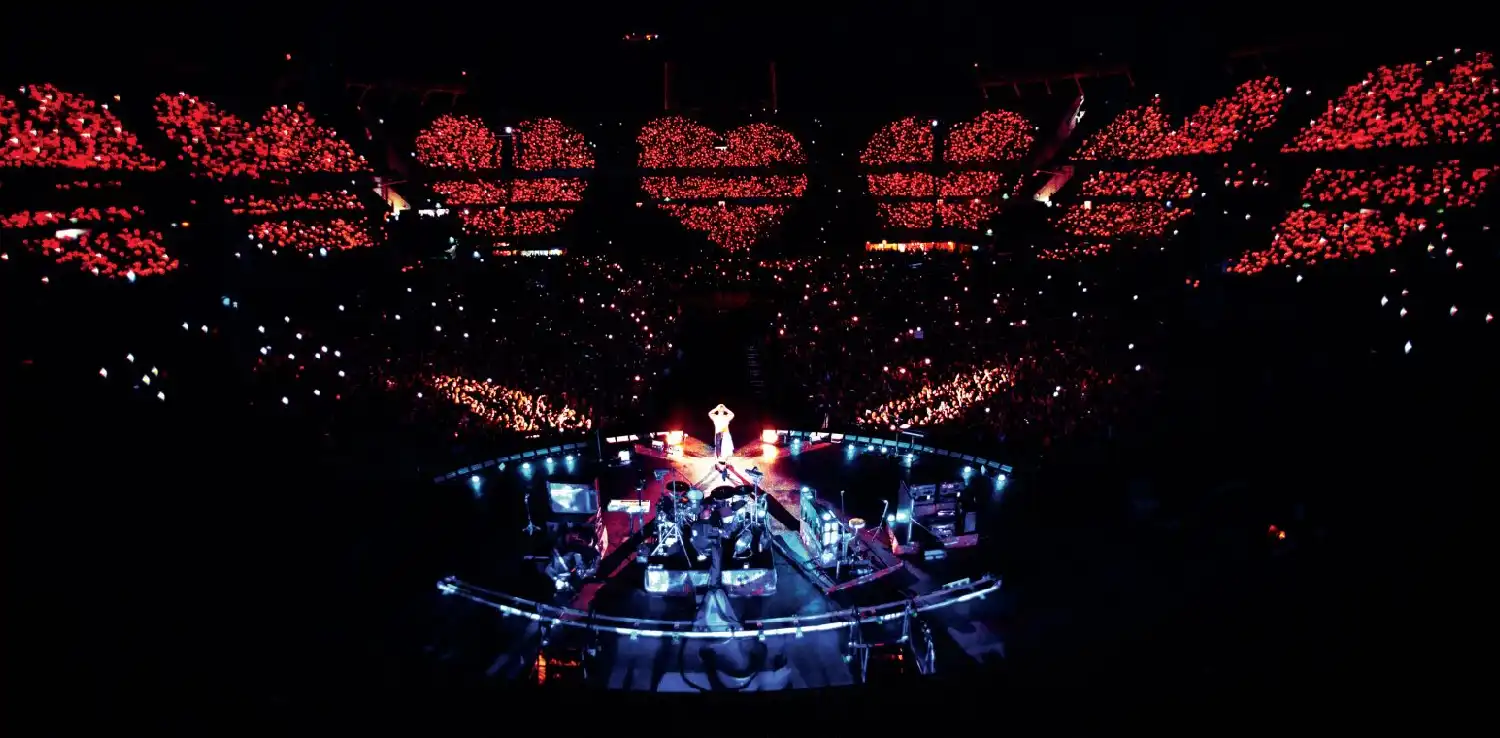 Coldplay divides their holistic sustainability initiatives into 12 parts: CO2 emissions, power, travel, stage show, fans, water, waste, food, merchandise, good causes, nature, and transparency. Among them are:
Power

: Installing solar photovoltaic panels for each show and its build-up; installing kinetic floor and power bikes around the stadium that turn fans' dancing and jumping into energy.

Travel

: Paying a surcharge to use or supply Sustainable Aviation Fuel (SAF); using electric vehicles or HVO (Hydrotreated Vegetable Oil) biofuel produced from 100% renewable raw materials for ground transport.

Stage Show

: Building stages with a combination of lightweight, low-carbon, and re-usable materials; making fan wristbands from 100% compostable, plant-based materials; reducing wristband production by 80% through collecting, sterilizing, and recharging them after fans return them at every show; using 100% biodegradable confetti.

Water

: Introducing aerated taps, low-flushing toilets, and water pressure reduction at venues

Merchandise

: Making merch from natural fibers and recycled/recyclable elements; partnering with vendors who prove ethical work practices, including fair wages and

good working conditions

.

Food

: Sourcing organic produce from local suppliers or farms that practice regenerative agriculture techniques; partnering with local food banks to donate any surplus food.

Good Causes

: Putting 10% of band earnings into environmental and socially-conscious projects and charities like ClientEarth,

The Ocean Cleanup

, and One Tree Planted.
For now, many of these initiatives cannot be done 100% of the time, only as much as possible. Still, they bear results. In June 2023, Coldplay shared, "The emissions data from the first 12 months of the tour has been collated, assessed, and independently validated by Prof. John E. Fernandez of the MIT Environmental Solutions Initiative."
The update reported a 47% reduction in direct CO2e emissions compared to their previous tour (2016-17) on a show-by-show basis. They have also started to run the entire show (audio, lights, lasers, etc) from an electric battery system that uses 100% renewable energy as efficiently as possible. Other highlights include planting five million trees (to be supported to maturity) from one tree per ticket, diverting 66% of tour waste from landfill, and donating 3,770 meals & 73 kg of toiletries from surplus.
Mainstreaming Sustainable Concerts and Events
The sustainability in Coldplay's Music of the Spheres World Tour might become a benchmark in how the music industry – or event organizing in general – can contribute to saving the Earth. It shows that all actors in these industries can and should go bolder in supporting sustainable development. Furthermore, Coldplay is working with Green Nation to ensure sustainable practices developed on this tour will be shared, adapted, and scaled throughout the rest of the industry.
"We're trying to show that being green and clean is good business. It's not something charitable, and it's not something that makes you lose quality of life. It's something that should just be a natural part of any business if you want the business to do well," said Chris Martin.
Read the Indonesian version of this article at Green Network Asia – Indonesia.
Thank you for reading!
If you find this article insightful, subscribe to Green Network Asia's Weekly Newsletter to stay up-to-date with sustainable development news and stories from multistakeholder communities in the Asia Pacific and beyond.