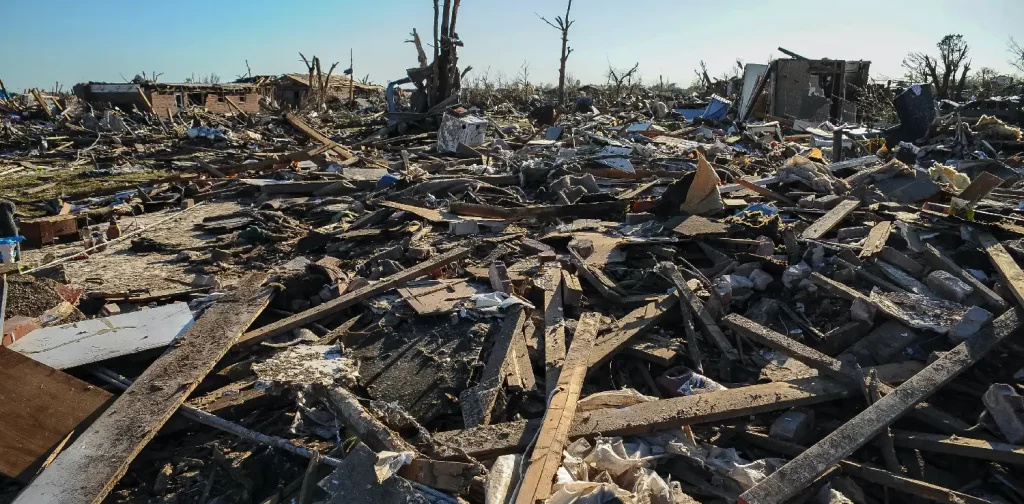 The earth is dynamic—it's constantly reshaping. From gradual erosion to abrupt earthquakes and tsunamis, natural disasters become the outcome of the tossing and turning of the earth. The existing risks and hazards of natural disasters are severely amplified by the compound crises the world is currently facing, such as climate change, wars and conflicts, and economic crises. In this light, resilience for disaster risk reduction becomes crucial.
The UN Global Assessment Report on Disaster Risk Reduction (GAR 2023) explores ways of assessing sustainable development progress through risk and resilience in a changing climate. The United Nations Office for Disaster Risk Reduction (UNDRR) produced the report in collaboration with experts from multiple United Nations Bodies.
Why Resilience?
Disasters affect people in many different ways. The abruptness of the disasters often renders people helpless and distressed while scrambling for help and safe places. Fortunately, disaster risk reduction and management have evolved following science, technology, and skill developments. Still, resilience gaps remain in many aspects of sustainable development.
The GAR 2023 report explores the state of resilience in three aspects of sustainability: people (social resilience), planet (environmental resilience), and prosperity (economic resilience). Though each element has its own definition of resilience, all of them are rooted in the ability to "withstand risk, and recover from disasters, in a manner that is transformative and bounces forward."
Why is resilience important? Because building resilience can enable stronger, more effective, and more sustainable ways to respond to crises and disasters, especially in the light of the current polycrisis. Without resilient structures, countries might resort to reactive responses with little to no time for proper adaptation, which can further amplify vulnerabilities.
Resilience for Disaster Risk Reduction
In essence, the report explores how the increasing risk and vulnerability to disasters can hinder SDG progress across all goals. As sustainability aspects are connected and interrelated, a resilience deficit in one aspect can also affect others.
Access to early warning systems is one of the gaps identified in the report. The report cites that the number of recorded disasters has increased fivefold over the past 50 years, partly driven by human-induced climate change. Although most countries with the greatest exposure to hazards already have early warning systems, 62 million people directly affected by disasters in the last two decades still live in countries without proper early warning systems.
Another point highlighted in the report is the hazards and loss of working under heat stress. As the world gets increasingly hotter, creating safety nets for workers during heat waves is crucial to ensure workers' welfare and avoid poverty. This is especially true for informal and outdoor workers. 
The aspects above are two of ten resilience deficits identified in the report. The ten gaps are grouped based on the three aspects of sustainability assessed by the report:
People: access to disaster early-warning systems,

increasing drought risk

and food insecurity, forced displacement and negative education outcomes 

Planet: increasing water stress and population growth, increasing land degradation and biodiversity loss, increased heat stress and energy consumption, and increased air pollution and mortality 

Prosperity: increasing flood risk and urbanization, increasing heat and poverty, and risk of climate change to coastal infrastructure 
Ways Forward
Disaster risk reduction is an integral part of development and humanitarian action. As risks and hazards are at a level-high due to multiple crises, strengthening resilience in sustainable development becomes key to creating equitable progress where no one is left behind. 
The GAR 2023 report calls for more focused and scaled-up investment and adaptation for resilience from the public and private sectors, especially in the most vulnerable countries. It outlines four key elements to improve resilience in sustainable development:
Understanding the context about who needs resilience and from what before developing strategies for disaster risk reduction and management.

Recognizing that systems are interconnected in deciding what strategy is needed and where to prioritize investments.

Including multiple stakeholders to strengthen and mobilize collective actions for resilience. 

Building skills and capacity for resilience by facilitating learning and experimentation, building diversity and redundancy, and ensuring all actors work collaboratively to address a common set of challenges.
"Changes are needed to flip systems that are creating risk and instead build resilience as the bedrock for sustainable development. And to guide these changes, countries and development partners need to look beyond single SDG indicators to consider the overall impact on people, the planet and prosperity," said Mami Mizutori, the Head of the United Nations Office for Disaster Risk Reduction.
Read the full report here.
Editor: Nazalea Kusuma
Thank you for reading!
If you find this article insightful, subscribe to Green Network Asia's Weekly Newsletter to stay up-to-date with sustainable development news and stories from multistakeholder communities in the Asia Pacific and beyond.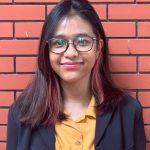 Madina is the Assistant Manager for Program at Green Network Asia. She is an English major graduate from Universitas Indonesia with two
years of demonstrated experience in editorial and creative writing,
researching, editing, and creating content.