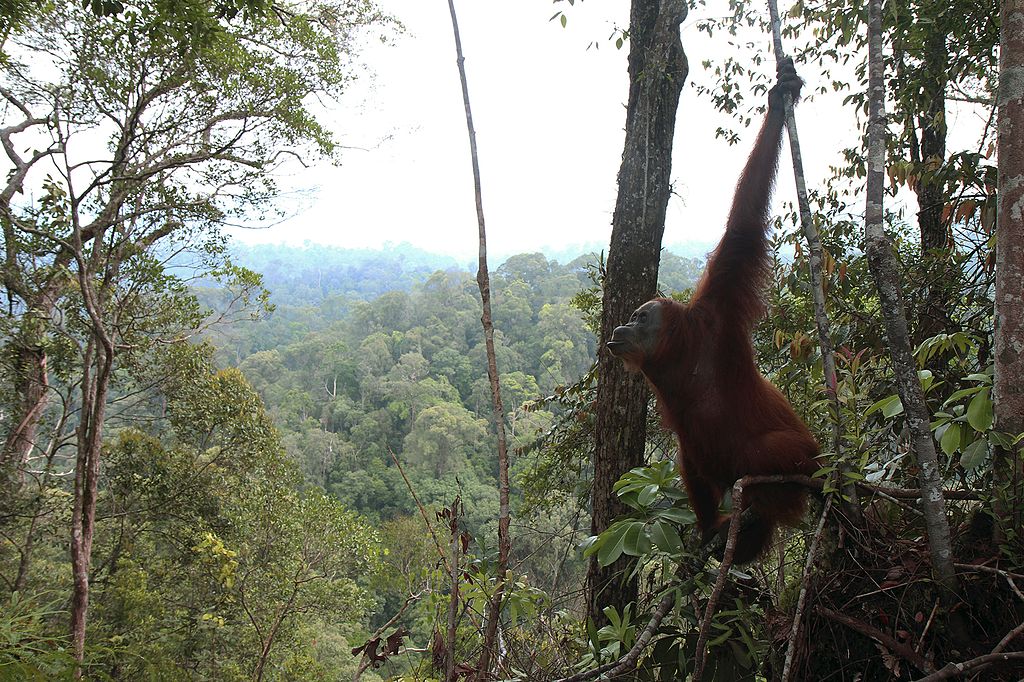 Forests are home to Earth's animals and plants. Forests also play a significant role in combating climate change and its consequences such as natural disasters, depleting oxygen, and drought. The Leuser Ecosystem is an irreplaceable forest area in Indonesia, and it's in danger.
The Leuser Ecosystem spans an area of 2.6 million hectares in Aceh and North Sumatra, Indonesia. It consists of montane and coastal forests, lowland rainforests, peat swamps, and alpine meadows. This ecosystem is a critical source of clean water and livelihood for over four million people.
The Leuser Ecosystem is the last home of Sumatran orangutans, rhinos, elephants, and tigers. Those four species are now classified as Critically Endangered by the International Union for Conservation of Nature (IUCN). The area also houses at least 130 species of mammals and 45% of around 10,000 plant species of Indo-Malayan vegetation communities. 
Despite its special legal status as a National Strategic Area for its Environmental Protection Function, the Leuser Ecosystem has been under threat of deforestation and poaching. Its main threat comes from palm oil expansion. Other risks include wildlife poaching, logging, mining, energy projects, and forest fragmentation for new roads. 
HAkA is an NGO based in Aceh. The name stands for Hutan, Alam dan Lingkungan Aceh (Forest, Nature, and Environment of Aceh). HAkA aims for the long-term health of Aceh Province – socially, financially, and environmentally. The organization works by bringing people together to improve environmental function through community empowerment, research, reforestation, and wildlife conservation. 
So far, HAkA has given paralegal training for grassroots women and citizen journalism training for communities around the Leuser Ecosystem. HAkA has contributed to establishing Forest Villages in Damaran Baru and Bunin, previously impacted by flash food.
HAkA also had a hand in reopening Ketambe Research Station, the first orangutan research station in the world. Closed in 2011 then burned by criminals, the research station is now open again after a lengthy collaboration process by FKL, Aceh Forestry Department, and the National Park authority.
HAkA supports at least 23 wildlife protection teams managed by Leuser Conservation Forum (FKL) to manage wildlife-human conflicts. They do so by patrolling, destroying traps laid by poachers, and engaging local communities and governments for better management policies.
Forest conservation is crucial for our lives on Earth. Implementing sustainable forest management requires contributions from everyone – governments, businesses, academics, and local communities. HAkA leads and encourages collaboration across all sectors to conserve our forests. 
As a non-profit organization, HAkA receives financial support through donations managed by The Orangutan Project (TOP) and Wildlife Asia (WA). HAkA also accepts volunteers and interns. 
Source: HAkA and the Global Conservation