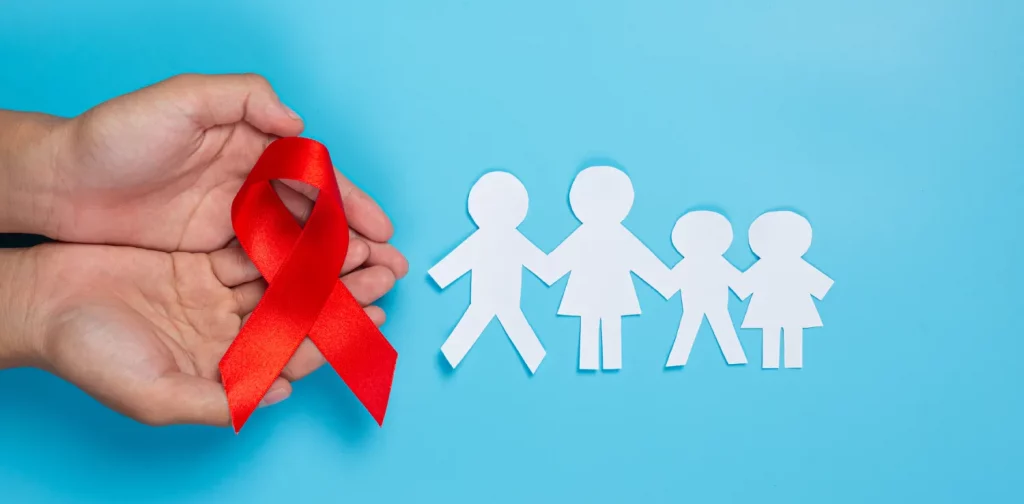 Everyone deserves a healthy life. Beyond individual efforts like eating healthy and exercising inclusive healthcare systems are also critical. This is especially important for chronic diseases like HIV & AIDS. A recent report by the Joint United Nations Programme on HIV/AIDS (UNAIDS) shares an overview of the global HIV & AIDS conditions, including progress, challenges, and ways forward.
HIV & AIDS
HIV (Human immunodeficiency virus) is a disease that attacks the body's white blood cells and weakens the immune system. The virus makes people more vulnerable to infectious diseases like tuberculosis and cancer. HIV spreads through body fluids, including blood, breast milk, semen, and vaginal fluids. At the most advanced stage, the disease is called AIDS (Acquired immunodeficiency syndrome).
WHO still considers HIV as a major global public health issue. Though there is currently no cure for HIV infection, access to prevention, diagnosis, treatment, and care can help those suffering from the virus manage their health and lead long lives. For instance, antiretroviral therapy (ART) is a treatment that suppresses HIV replication.
The 2023 UNAIDS Global AIDS Update report states that global HIV & AIDS conditions have shown progress in recent years. For instance, the number of AIDS-related deaths has been reduced by 69% since the peak in 2004. In 2022, the estimated number of new HIV infections sat at 1.3 million, the fewest in decades. There was a 50% reduction for women and a 44% reduction for men aged 15-24 years acquiring HIV since 2010. Globally, 71% of people living with HIV in 2022 had suppressed amounts of the virus in their blood.
Global HIV & AIDS Conditions
The report shares that countries that have the most significant breakthrough in HIV responses and measures are the ones with a strong political commitment to prioritize the people and invest in proven strategies. These countries have taken necessary steps to prioritize inclusive approaches that respect people's human rights and engage with the affected communities across the HIV response. Tackling the criminalization, stigma, and inequalities that prevent people from seeking treatments is also crucial to create progress.
Several countries in Asia have managed to achieve progress in their HIV programs. In Cambodia, new HIV infections and AIDS-related deaths have been reduced by 91% through evidence-based policies and scaled-up responses. Nepal has implemented focused prevention programs, resulting in a 77% reduction in new HIV infections. 
On the other hand, Thailand is on the way to achieving its 95–95–95 targets. It has also integrated measures to address stigma and discrimination into its national HIV response. The 95-95-95 targets refer to the commitment to diagnose 95% of all HIV-positive individuals, provide antiretroviral therapy (ART) for 95% of those diagnosed, and achieve viral suppression for 95% of those treated.
The progress in global HIV & AIDS conditions and response is central to progress in Sustainable Development Goals. Beyond strengthening public health systems, HIV programs can lead to poverty alleviation, food security, financial stability, and reduced mortality.
Challenges & Ways Forward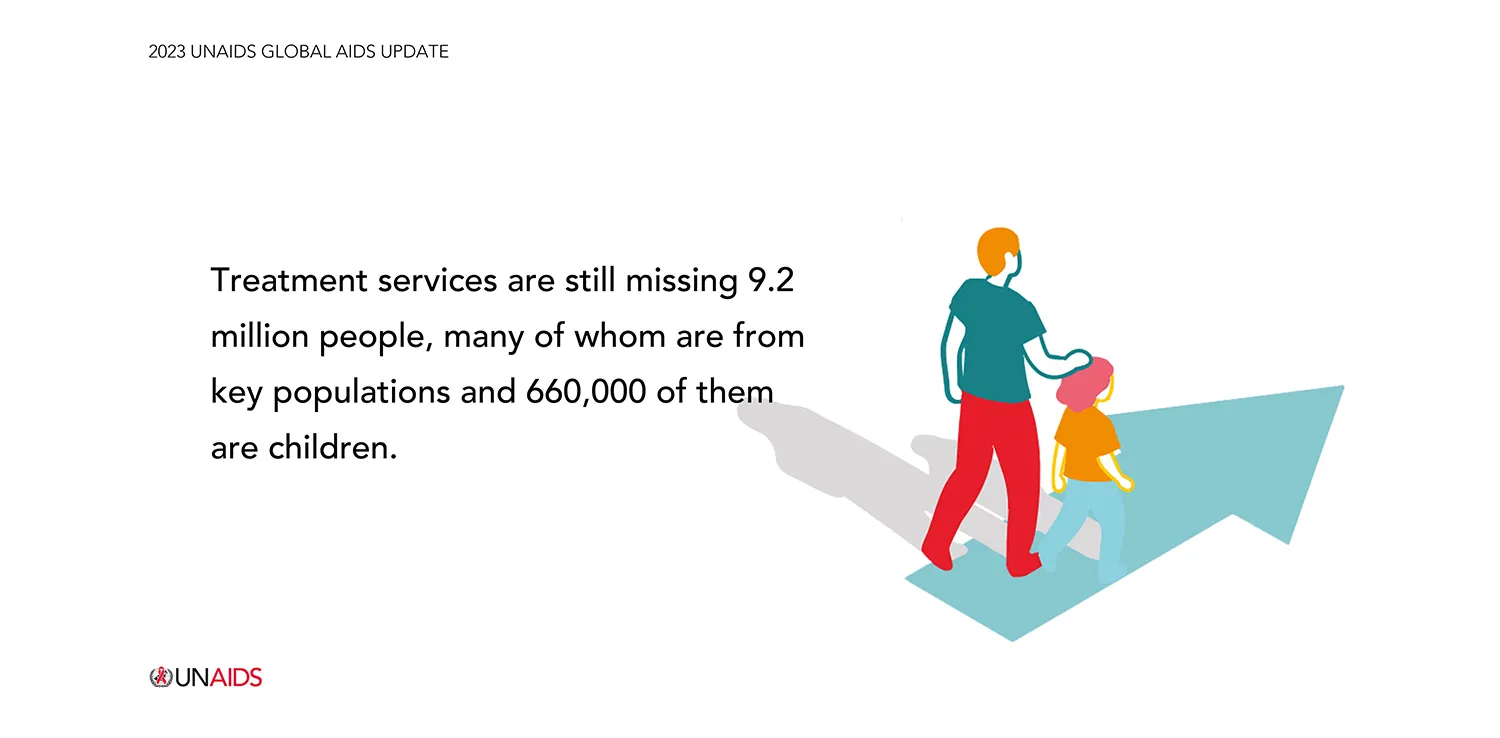 Despite the significant progress in global HIV & AIDS conditions, challenges in prevention, treatment, and care efforts persist. According to the report, about 9.2 million people with HIV had not received treatments in 2022. Additionally, approximately 2.1 million people were getting treatment but were not virally suppressed. Almost a quarter of new HIV infections (23%) were in Asia and the Pacific, where new HIV infections are rising alarmingly in some countries.
Criminalization, stigma, and discrimination remain significant obstacles for marginalized groups accessing HIV treatments. The funding gap persists, with US$ 29.3 billion still needed to achieve 2025 targets. Sufficient funding and efficient use of it became critical, as the report analysis found a relation between increasing HIV prevention funding to the declining number of HIV infections.
Overall, the report believes there is a clear path to ending AIDS. Strong political leadership, adequate resources, evidence-based efforts, and inclusive and right-based approaches are critical to creating progress in the global HIV program. By centering all efforts to put people first and investing in proven measures, countries worldwide can take a collective step forward in eliminating AIDS and strengthening global public health.
Read the full report here.
Editor: Nazalea Kusuma
Thank you for reading!
If you find this article insightful, subscribe to Green Network Asia's Weekly Newsletter to stay up-to-date with sustainable development news and stories from multistakeholder communities in the Asia Pacific and beyond.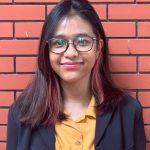 Madina is the Assistant Manager for Program at Green Network Asia. She is an English major graduate from Universitas Indonesia with two
years of demonstrated experience in editorial and creative writing,
researching, editing, and creating content.