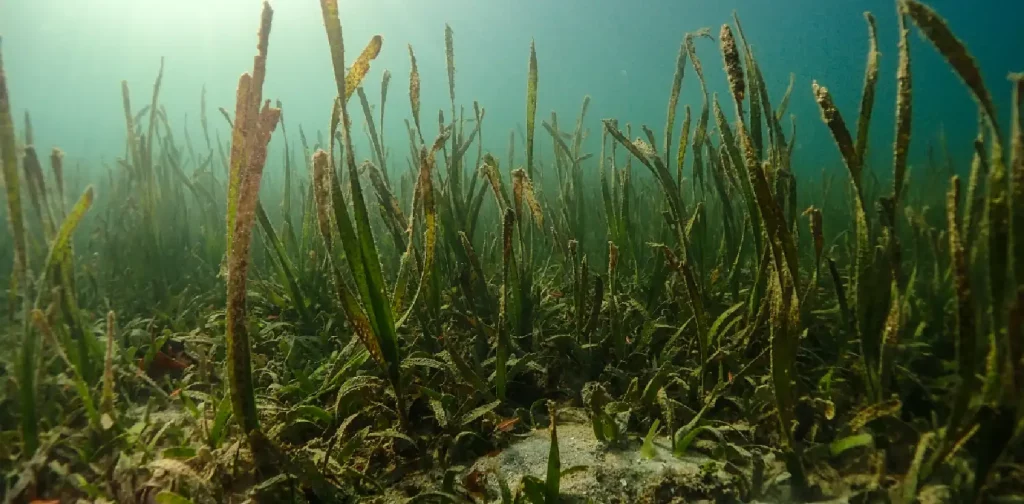 Life exists on land and below water. Unfortunately, both ecosystems are under the threat of environmental degradation. Seagrass meadows are one of the key habitats that are often overlooked in marine conservation efforts. As concern of warming earth arises, seagrass conservation becomes crucial.
The underwater plant
Seagrasses are the only flowering plants that can live underwater. It's different from seaweed, which is a type of algae. Seagrasses live in shallow coastal waters, where they can form extensive underwater meadows. They cover at least 300,000 square kilometers of the ocean beds and are found in 159 countries except for the Antarctic continent.
Seagrass meadows are vital, not only for the marine ecosystems, but also for the lives on land. Big marine mammals such as manatees, dugongs, and green sea turtles use seagrass meadows as their primary foraging habitats. The meadows also provide vital nurseries for small fishes, protect coral reefs, and absorb harmful nutrients from the ocean.
For the lives on land, seagrass meadows prevent coastal erosion and store carbons. Even though covering only 0.1% of the ocean floor, they can store up to 18% of the world's oceanic carbon, making them vital for reducing emissions. 
Threats and dangers
Most of the marine life is concentrated in four key habitats: kelp forests, mangroves, seagrass meadows, and coral reefs. While all of them are equally vulnerable to crises, seagrass meadows are one of the least protected habitats. A report by UNEP stated that only 26% of seagrass meadows fall within marine protected areas, compared with 40% of coral reefs and 43% of mangroves.
The report further revealed that seagrass meadows have been declining since 1930. The most recent stats estimate that 7% of the meadows are lost worldwide annually, equivalent to losing  a football field of seagrass every half hour. Agricultural and industrial run-off, coastal development, climate change, and unregulated fishing activities are cited as the major threats for the habitat.
One of the notable seagrass loss tragedies happened at the Shark Bay Marine Park, Australia. In 2011, the park lost 1,310 square kilometers of seagrass following an extreme marine heat wave. The heat wave occurred on the Western Australian coastline, increasing the water temperature up to 2-5°C warmer than average. The government recorded that the loss happened after the seagrass experienced an extreme sea temperature for long periods of time.
Seagrass conservation
Recently, scientists discovered the alarming ocean warming phenomenon. It is said to precede the El Niño, which can trigger intense marine heat waves. Now more than ever, protecting and conserving seagrass meadows is crucial. 
Globally, seagrass conservation is included in the UN Decade on Ecosystem Restoration mission. The aforementioned UNEP report also presents several key recommendations for policymakers, including developing a comprehensive global map of seagrass distribution and health, recognizing seagrass protection in SDGs 2030 agenda and other international policy targets. It also includes increasing national, bilateral, and multilateral funding to undertake comprehensive conservation efforts. Other government bodies, researchers, communities, and  organizations must also take part in seagrass conservation for marine life and also ours.
Editor: Nazalea Kusuma
Thank you for reading!
If you find this article insightful, subscribe to Green Network Asia's Weekly Newsletter to stay up-to-date with sustainable development news and stories from multistakeholder communities in the Asia Pacific and beyond.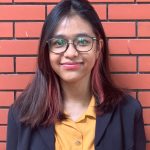 Madina is the Assistant Manager for Program at Green Network Asia. She is an English major graduate from Universitas Indonesia with two
years of demonstrated experience in editorial and creative writing,
researching, editing, and creating content.