Traveling by plane is preferred by many. However, the aviation industry contributes to 2% of greenhouse gas emissions. Singapore and New Zealand are working together to develop sustainable aviation fuel to tackle this problem.
Climate change is now the world's top concern. Reaching net-zero by 2050 is how we intend to ensure that the earth's temperature does not increase above 1.5°C from pre-industrial levels. We are now at 1.1°C. The effort to reduce greenhouse gas emissions from every sector is crucial now more than ever.
The main focus of sustainable aviation fuel
The two countries' representatives signed The Memorandum of Arrangement (MoA) on Sustainable Aviation on April 20, 2022. This is one of the first arrangements made under the New Zealand-Singapore Enhanced Partnership. 
The arrangement will cover four broad areas for cooperation: policy and regulation, industry development, future infrastructure planning and provisions, and workforce transformation. The focus is mainly on developing sustainable aviation fuel, including research and development, testing and trialing, and information exchange on policy positions and regulations.
The problems of sustainable aviation fuel
Sustainable aviation fuel is seen as the most promising solution for sustainable aviation. The fuel is produced from feedstocks such as cooking oil, solid waste, and agriculture residues. However, the current production cost for sustainable fuel is almost five times more expensive than regular fuel. The biggest challenge the industry has yet to solve is how to produce sustainable aviation fuel that is widely available at a reasonable price. 
Developing sustainable aviation fuel requires multi-stakeholder participation, namely from governments, airlines, and airports. Changi Airport Group CEO Mr. Lee Seow Hiang told Today that some sustainability innovations in the aviation industry are policy-driven and need consensus among stakeholders. For instance, countries need to reach a consensus on what is acceptable for feedstock and set a policy as the standard.
The future of the aviation industry
Aviation remains beneficial in our lives because of its speed compared to other transportation modes. Such an important industry needs to put extra effort into becoming sustainable transportation. 
This, however, is not an easy feat. The agreement between Singapore and New Zealand means one step toward a more sustainable future. Changes and innovations must happen with the support and participation of the entire aviation industry to truly make a meaningful impact. 
Editor: Nazalea Kusuma
Thank you for reading!
If you find this article insightful, subscribe to Green Network Asia's Weekly Newsletter to stay up-to-date with sustainable development news and stories from multistakeholder communities in the Asia Pacific and beyond.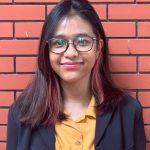 Madina is the Assistant Manager for Program at Green Network Asia. She is an English major graduate from Universitas Indonesia with two
years of demonstrated experience in editorial and creative writing,
researching, editing, and creating content.