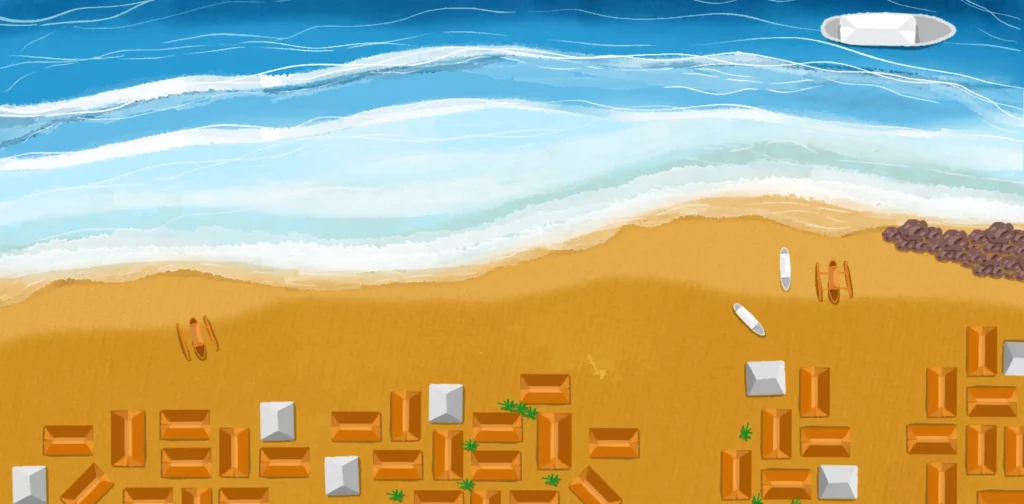 Mumbai and Makassar are two vibrant coastal cities in two countries with distinct historical backgrounds yet striking similarities in their dependence on the sea. Their Indigenous communities, such as the Kolis and the fisherfolk, have deep-rooted relationships with the ocean, which has sustained and shaped their way of life for generations. As both cities experience industrialization, urbanization, and modernization, what are the risks and challenges for these coastal communities in India and Indonesia?
The Kolis of Mumbai
The Kolis are regarded as the original inhabitants of Mumbai, dating back to when the city was still separated by seven islands in the 12th century. They have a profound respect and connection with the sea, as they see themselves as its caretakers. This relationship has allowed the community to survive and thrive over centuries. 
The sea and fish hold immense significance in their social, religious, and cultural practices. Fish is considered a symbol of life and prosperity, and it is reflected in various aspects of their daily lives, from home decor to ceremonies and celebrations.
Additionally, the Kolis also have traditional knowledge of fishing patterns linked to ecological characteristics, such as tidal wave patterns related to the moon's position. Every family member in the Koli community participates in fishing activities, with women playing crucial roles in carrying fish captures to shore, sorting, and selling them in wholesale and retail markets. 
Nowadays, new challenges arise due to urbanization, globalization, and development. Nevertheless, the Kolis strive to preserve their cultural identity and values, with fishing at the core of their existence.
Fisherfolk Communities in Makassar
The fisherfolk communities of Makassar are found in coastal areas and smaller islands off the city. They, too, have a strong bond with the sea, relying on it for their economic livelihood.
However, recent development, such as the Makassar Newport construction, has changed their traditional way of life. For instance, people living on the Lae Lae Island near the new seaport had to relocate to Untia village on the mainland, forming new identities and lifestyles as they adapted to new economic opportunities. Women have taken on new economic roles, becoming cashew nut shellers, janitors, or servers at food booths. 
The transformation illustrates the complexity and adaptability of human communities in response to changing circumstances. Cultural changes, both at the environmental and social levels, have shaped the fisherfolk's decision-making, organization, and resource management. While these communities face challenges preserving their traditions, they continue to draw on their cultural core to navigate changes in their surroundings.
Risks and Challenges for Coastal Communities
One of the significant challenges coastal communities face is the lack of policy protection and recognition from the state and central authorities. While tribal communities receive more recognition under central forest laws, coastal communities like the Kolis and the fisherfolks still struggle to secure their territorial fishing rights and traditional fishing patterns due to urbanization, globalization, and pollution. 
For instance, commercial fishing enterprises have infiltrated their fishing practices to meet the demands of urbanization, leading to disruptions in fish reproductive seasons and diminishing catches. The dominance of commercial trawlers has further exacerbated the situation, as they fish in deep seas and disregard the traditional laws of Indigenous communities.
Moreover, climate change significantly threatens Mumbai and Makassar's coastal ecosystems. Ocean warming and sea level rise are altering the aquatic environment, resulting in declining fish catches and changing fishing grounds. 
In Mumbai, the announcement of a new coastal management zone is poised to seize sea space 22 kilometers away from the shore, impacting the livelihoods of the Kolis. Additionally, coastal development projects, such as the Mumbai coastline roads and the Bandra-Worli sea link, have contributed to waste accumulation, water current alteration, and disruptions in fish breeding habitats.
The impacts of climate change and development projects have resulted in challenges to the economic life of coastal communities. The artisanal fishing groups are often considered "ecological refugees" due to their marginalization and loss of livelihood. Fishermen in both cities have had to explore deeper oceans to increase their catch, leading to higher operational expenses and greater risks to their safety. Traditional fishing grounds have contracted, causing conflicts among fishing communities and discord among Koliwadas.
Adaptation Strategies & Effective Legislation Needed
Coastal communities in both Mumbai and Makassar are responding to challenges through various short-term adaptation strategies. Income diversification and alternative fishing techniques have been adopted to counter declining fish catches. Structural coping mechanisms, such as building concrete embankments and fortifying houses, have been implemented to withstand the impact of climate change.
To address these issues effectively, strong policy measures and legislation are required to protect the rights and interests of coastal communities. Government agencies should collaborate with decentralized urban local bodies to oversee ongoing coastal activities and ensure environmental protection. 
Furthermore, efforts to educate these coastal communities about climate change and its impacts on their lives are essential in empowering them to adapt sustainably. Ensuring the equitable distribution of resources is also key. Accessible and inclusive financing, such as by providing organized credits from commercial and cooperative banks to the Kolis and fisherfolk, is crucial to reducing their dependence on predatory money lenders and dealers. 
Last but not least, preserving the coastal communities' traditional knowledge, culture, and values is vital to maintaining their resilience in the face of change. These aspects are also invaluable in sustainable development, benefitting not only coastal communities but also all people and the planet with the appropriate protection and support.
Editor: Kresentia Madina and Nazalea Kusuma
Thank you for reading!
If you find this article insightful, subscribe to Green Network Asia's Weekly Newsletter to stay up-to-date with sustainable development news and stories from multistakeholder communities in the Asia Pacific and beyond.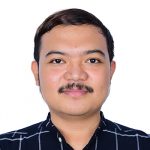 Rahmat Riyadi was born and raised in Makassar City, South Sulawesi and has a high interest in environmental issues. He completed his education in geophysics and environmental science. Currently working as a Bioenergy Program Assistant at Sustainable Madani in Jakarta.