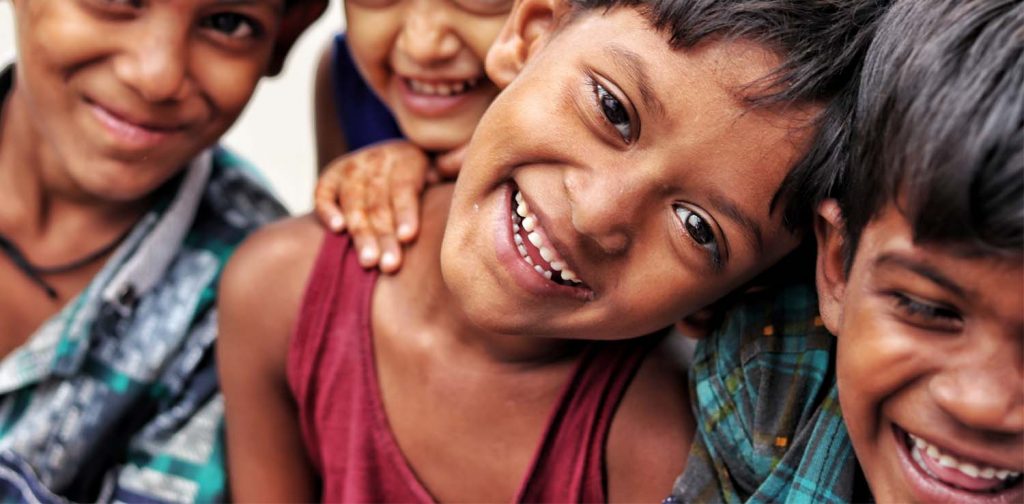 In a world where businesses are often associated with being driven only by profit, causing environmental destruction and inequality in its wake, it is hard to think that businesses can be a force for good. However, Muhammad Yunus, believes there is more.
Muhammad Yunus is the co-founder of Yunus Social Business and Nobel Peace Prize Laureate. He believes that the power of business could be utilized to end poverty and other human problems. From that belief, he proposed the model of a social business, "a company with a social or environmental mission at its core, where profit is a means to increase the social or environmental impact, rather than an end in itself."
India is no stranger to the social business and entrepreneurship movement. In accordance, the impact-investing ecosystem has evolved; the total impact investments in India moved from micro-finance (30% of total investments, USD 1.5 billion between 2011 and 2017) to other sectors such as agriculture and water and sanitation (financial services, including MFI, contribution shrunk from 76% in 2010 to 43% in 2019).
In 2021, Yunus Social Business published a report on India's current social business landscape, based on research that surveyed over 60 social businesses and other stakeholders in India. The report aims to shed light on the spectrum of financial and non-financial support available for social businesses, as well as uncover the barriers towards their growth and scale. 
The three main forms of financial support consist of grants, debt, and equity. Other than that, newer innovative fundings combine several mechanisms, such as revenue-based payment debt and quasi-equity, among others.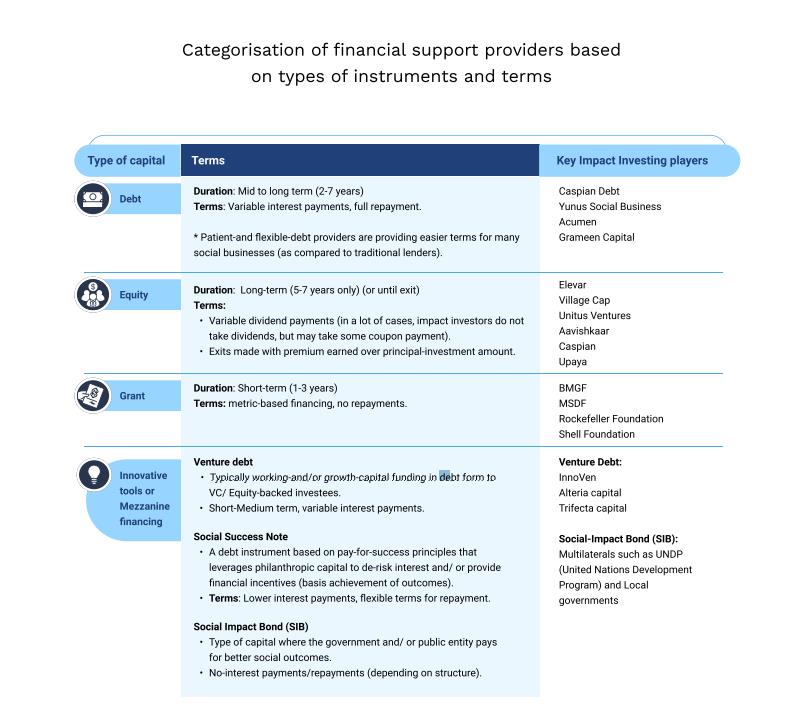 Debt, especially convertible debt, is often preferred for early-stage social businesses, since they lack sufficient credit and operational history. It also allows the founders to stay in control, unlike most traditional equity investments.
However, there are a number of barriers to founders seeking to access debt: the lack of collaterals and the long process that it takes to receive debt.
Many lenders also do not fully understand the social business model and cannot offer a relevant debt offering. Flexible and patient debt are hardly given out and structures are still growing to build up more risk appetite. 
As for raising equity, the biggest barrier is finding the right investor. Around 77% of the social businesses surveyed stated that finding an investor that offers feasible terms for equity financing and providing relevant growth support was a challenge.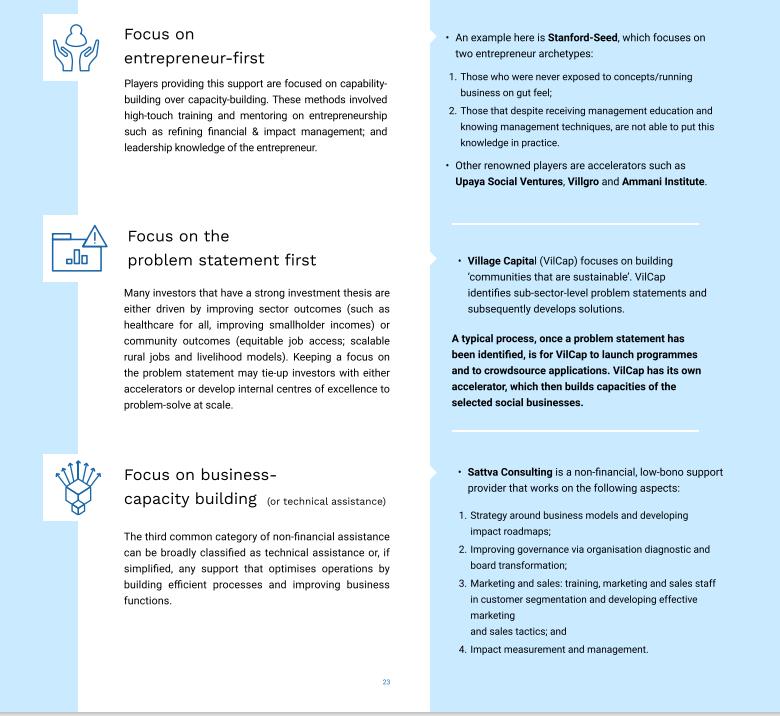 Non-financial support is also essential to scaling social impact. Non-financial support can come in the forms of building entrepreneur capability, strengthening business fundamentals (advice regarding business strategy and financial sustainability), supporting governance and people management, impact measurement and management, and professional advisory.
Based on the report, access to networks and relevant support was deemed the most significant form of support. 
Unfortunately, the report also revealed several main gaps found in the ecosystem.
Firstly, the low awareness (and education) around financial instruments and fundraising. Most social businesses (79%) knew of the capital they required, but only 21% knew where to find it. For this issue, Yunus Social Business recommends the following:
Proactive development of investment readiness programs (IRPs) 

Making social business education affordable and accessible via pro-bono or low-bono platforms and/or resources
Secondly, the lack of inclusive lenses for financial and non-financial support delivery. While overall social businesses have a higher ratio of women in leadership positions, there is still much work needed to eradicate inequality in the system. Among these social businesses of the fraction that had raised external funding, only 24% were female-founded businesses. Only 33% of women stated they were confident pitching their business model to investors (compared to 56% male founders).
Other than that, most incubators and accelerators are based in the big cities (tier 1 and tier 2 cities). Social businesses in tier 3, 4, and rural areas often lack access to mainstream support services.
Yunus Social Business recommends to:
Integrate gender lens and approaches in acceleration and IRPs

Support local incubators that promote entrepreneur education in vernacular mediums

Leverage power of academic institutions in Tier 3 and 4 markets to train and promote local entrepreneurship
Third, there is the issue of limited pro-bono and low-bono non-financial support providers. To mitigate this, Yunus Social Business recommends to:
Establish Hybrid models through collaboration – make non-financial support more effective

Invest in unlocking mentorship networks
Lastly, there is low emphasis on impact measurement and management. The solution recommendations are as follows:
Build IMM focus from the get-go

Engage with social businesses on the topic of IMM so that they move from conceptual understanding to practical implementation
Editor: Nazalea Kusuma
Thank you for reading!
If you find this article insightful, subscribe to Green Network Asia's Weekly Newsletter to stay up-to-date with sustainable development news and stories from multistakeholder communities in the Asia Pacific and beyond.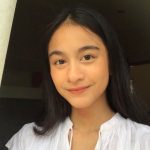 Tia is a Contributing Author for Green Network Asia. She is a Client Executive at a global communications consulting company based in Jakarta.