Muhammad Kasim Arifin was born in Langsa, Aceh, 1938. The story of his legend began in his university years when he was enrolled as a student in IPB, Bogor Institute of Agriculture. Through his story, we are reminded of the importance of using what we know to serve people and the planet.
Tri Dharma Perguruan Tinggi (The Triangle of Higher Education) is the principle of responsibility for higher education to balance education, research, and community service. This concept is Indonesia's take on "The Knowledge Triangle" of research, education, and innovation. In Indonesia, most higher education students must complete a period of community service—currently known as KKN—when they serve in needed areas across the country.  
This period of community service is usually completed in three months. Kasim Arifin stayed for 15 years.
In 1964, Kasim and other students went to Tunggakjati Village and Tanjungpura Village in Karawang to introduce and implement Post-Farming Program by IPB. They were successful, so IPB sent several students to spread it more across the country. Kasim and his friends arrived at Gemba, Waimital, West Seram, Maluku in 1965.
As planned, Kasim's friends came back to their studies after three months. However, Kasim Arifin chose to stay in Gemba because he felt his duty was not done yet. His parents, friends, and even the Dean of IPB at the time, Professor Andi Hakim Nasution, asked him to come back, finish his studies, and graduate. Kasim persisted.
Saleh Widodo, Kasim's close friend, came to Gemba, Waimital in 1979 and asked him to come back. Kasim finally relented. With his friends' help, Kasim turned his story in Gemba into his thesis as a condition to graduate. He claimed he even had forgotten the title of the original thesis he left behind. Kasim received his degree from IPB in 1979.
In the 15 years of his service, Kasim and Gemba villagers worked together on many projects. They created road access, irrigation system, and farming grounds without any funding from the government. They built a dam and tens of kilometers of irrigation system manually. Today, that irrigation system provides water for hundreds of hectares of farms.
However, Kasim Arifin's most notable impact was how he ignited the spirit of gotong royong in the villagers of Gemba. Gotong royong is an Indonesian value roughly translated as "working together to achieve a common goal". During his stay, Kasim even formed a traditional music group that is currently still active.
Gemba is now the most advanced and prosperous village in West Seram. For Kasim's service and dedication, Gemba Village has a street named after him. The people of Gemba call him Antua, a revered nickname in Maluku. 
His spirit of service did not stop when he left Gemba. Kasim became a lecturer in Universitas Syiah Kuala, Aceh, in 1994. At 66 years old, he was a part of the government-assigned team studying Ladia Galaska roads' controversial development.
Kasim Arifin's acknowledgment varied from a poem by Taufiq Ismail, a prominent figure in Indonesian literature, about his return to their shared alma mater; to Kalpataru Award in 1982, an appreciation for changemakers in environmental conservation. Hanna Rambe wrote a book on the reality and slogan of country development about Kasim Arifin, published in 1983.
Kasim Arifin passed away in July 2006. He is survived by his wife and three children.
In February 2021, IPB Alumni Association started building a house for Kasim Arifin's family in Gampong Rumpet, Aceh, to appreciate his service. To this day, Kasim Arifin's activism continues to inspire students and young people to use their education to get their hands dirty and serve those in need.
Editor: Kezia Indira and Mahardhika @Pustakezia
Source: IPB Alumni Association YouTube, Hutan Tersisa
Thank you for reading!
If you find this article insightful, subscribe to Green Network Asia's Weekly Newsletter to stay up-to-date with sustainable development news and stories from multistakeholder communities in the Asia Pacific and beyond.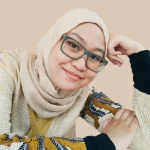 Naz is the Manager for International Editorial at Green Network Asia. She once studied Urban and Regional Planning and has lived in multiple cities across Southeast Asia. She is an experienced and passionate writer, editor, translator, and creative designer with almost a decade worth of portfolio.