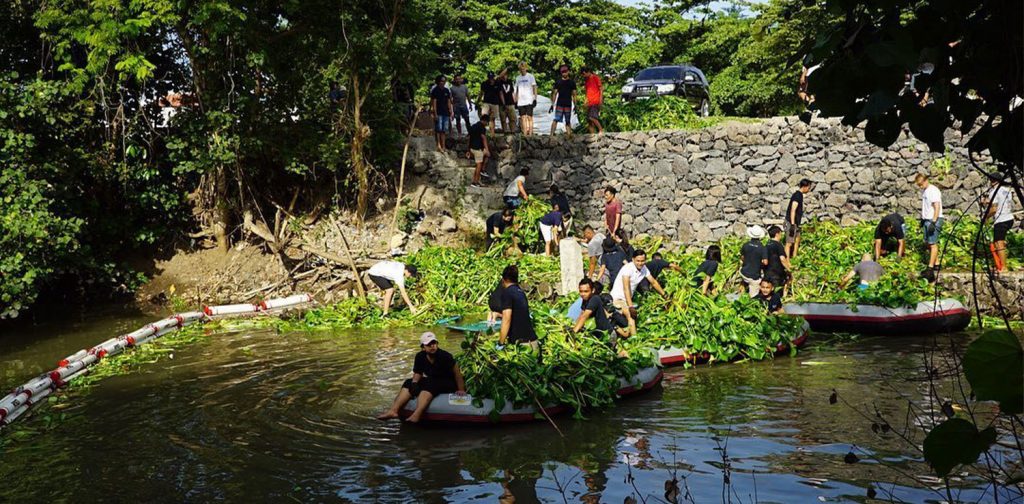 Recently, a research article revealed that 80% of global ocean plastic pollution comes from more than 1000 rivers. On August 20, 2021, Sungai Watch installed its 100th trash barrier in Bali, Indonesia.
Sungai Watch (River Watch) is a community river cleanup organization with a mission to protect the waterways. This organization is a part of Make A Change World, a media outlet and environmental organization focusing on plastic pollution. Make A Change World started in 2009 as Make A Change Bali, founded by teenagers Sam Bencheghib, Gary Bencheghib, and Kelly Bencheghib.
Sungai Watch utilizes TrashBarriers to strain rivers, preventing waste from passing through to the ocean. Three types of TrashBarriers with different materials to suit various river sizes are used: Mini Floater, Floater, and Walker. The biggest barrier so far resides on Yeh Sungi river, which is 37m wide and Bali's second most polluting river.
The careful structure and installation of TrashBarriers allow marine life to pass through freely. Sungai Watch builds all of the barriers in-house. To this day, this organization keeps finding new ways to create better, more sustainable barriers.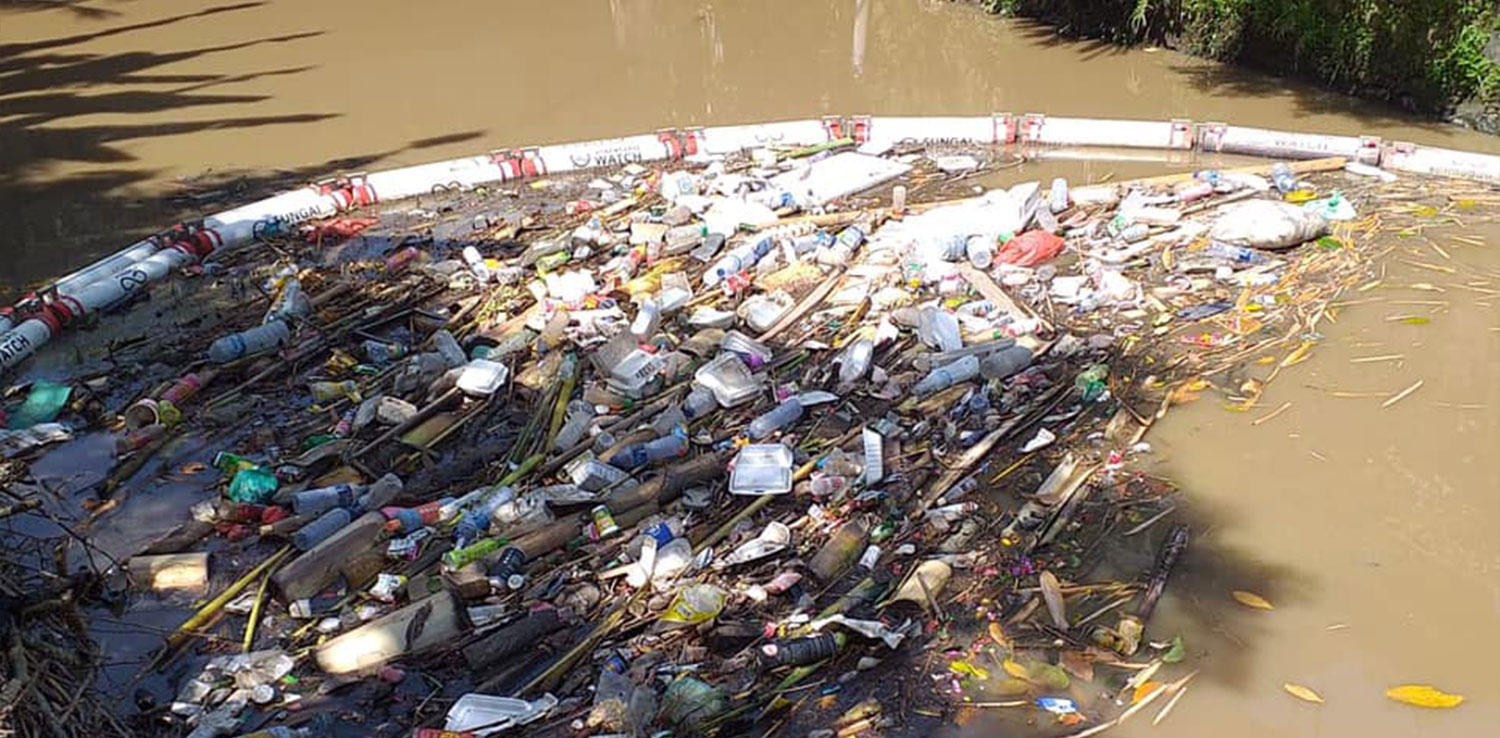 Volunteers—called River Warriors—and workers do weekly river cleanups. They take the waste intercepted by the barriers to Sungai Watch Research Station for washing, sorting, and data-taking purposes. These data are processed and analyzed for River Plastic Report.
Sungai Watch believes that data is essential to start a conversation with all stakeholders. The first River Plastic Report contains data from 9 cleanups in 8 locations in South Bali from August to September 2020. From 450,000 kg of waste, plastic bags made up 18.5% of it.
They have a team working on developing affordable and replicable solutions to massively scale its operations. In the meantime, they believe that localizing waste management is the best course of action. Beraban is the first village to implement this, handling waste from 30 rivers in Tabanan.
In addition to the regular activities, Sungai Watch often organizes emergency cleanups. Most recently, the workers and volunteers cleaned up an illegal landfill. They cleaned up 75 tons of plastic waste from 22 hectares of mangrove forest in Juwet Sari in June.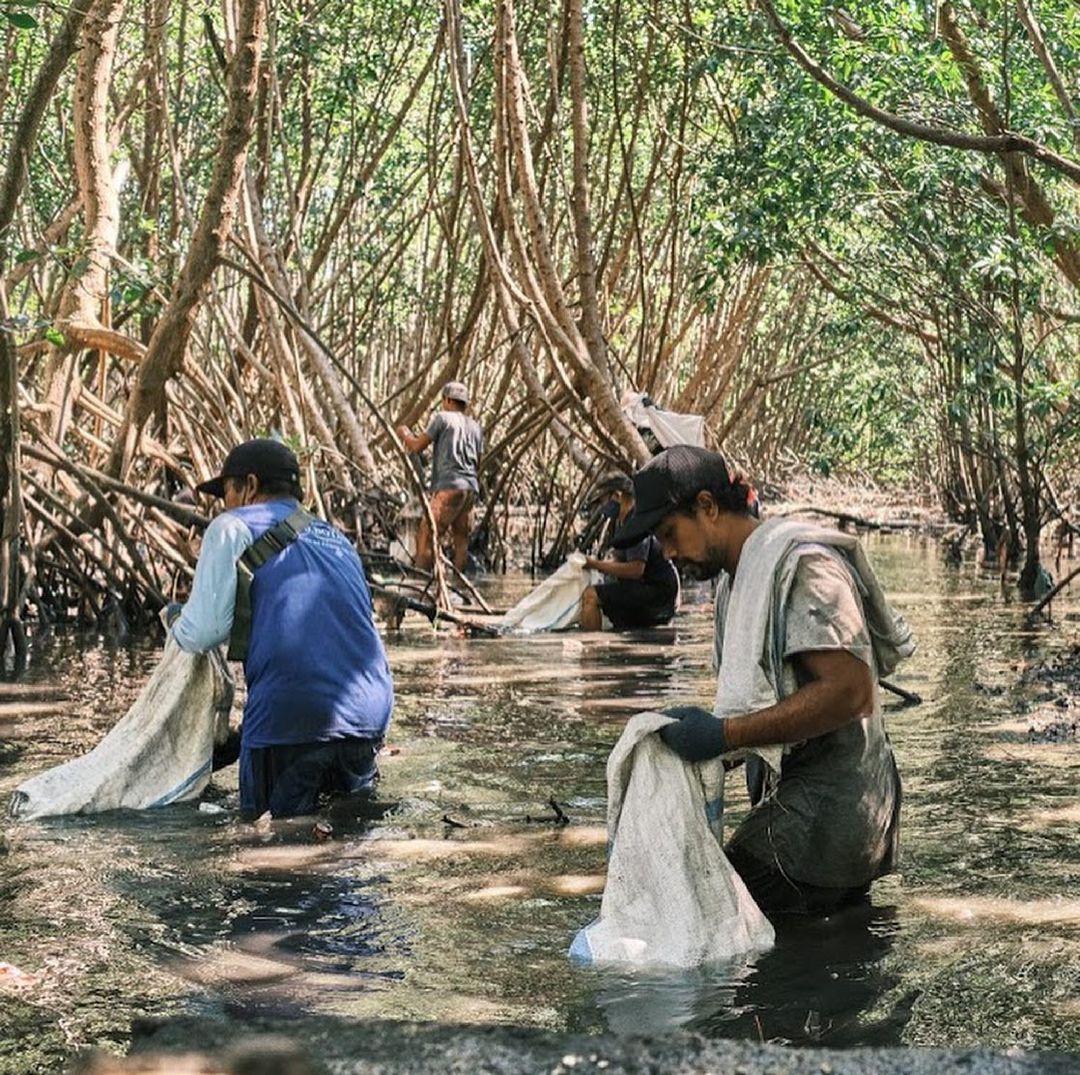 Today, Sungai Watch has 100 barriers protecting 92 rivers in 28 villages around Bali, 3 Research Stations, a team of 50 staff, and hundreds of volunteers. This environmental organization is currently researching and developing ways to create value out of garbage, such as making bricks from plastic waste.
After their 100th barrier milestone, Sungai Watch now looks to protect 1,000 more rivers and expand its operations outside of Bali. They have hosted the Coordinating Ministry for Maritime & Investment Affairs to explore an expansion to Java.
Editor: Marlis Afridah
Images Source: Make A Change World
We can follow Sungai Watch's journey to protect our waterways on Instagram.
Thank you for reading!
If you find this article insightful, subscribe to Green Network Asia's Weekly Newsletter to stay up-to-date with sustainable development news and stories from multistakeholder communities in the Asia Pacific and beyond.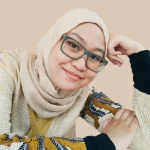 Naz is the Manager for International Editorial at Green Network Asia. She once studied Urban and Regional Planning and has lived in multiple cities across Southeast Asia. She is an experienced and passionate writer, editor, translator, and creative designer with almost a decade worth of portfolio.