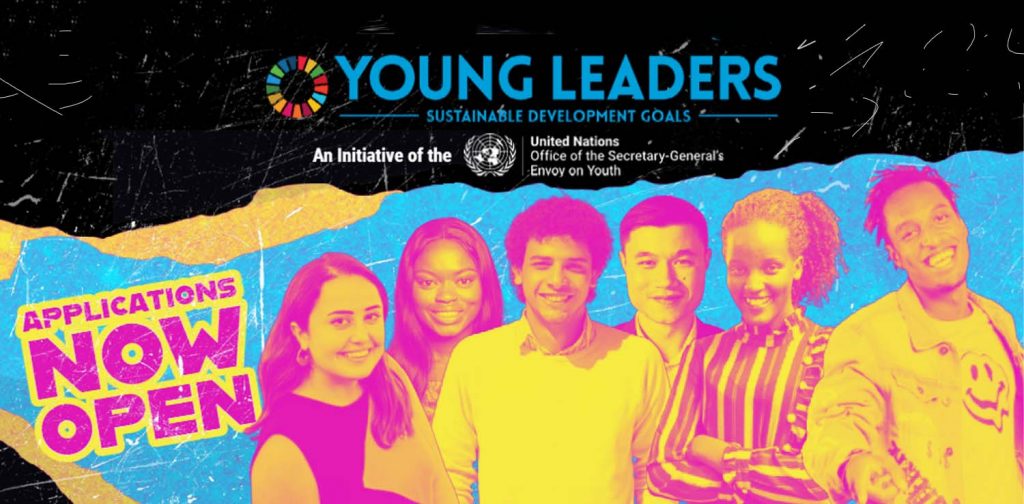 Young people have always been at the forefront of change. With their future at stake, it is unsurprising that they are active and invested in sustainable development. Young leaders all over the world are contributing to their communities today and even leading them to a better and fairer world tomorrow. The United Nations sees that, too.
Young Leaders for the Sustainable Development
The UN Sustainable Development Goals (SDGs) began in 2015. A year later, the UN Envoy on Youth revealed the inaugural class of the Young Leaders for the Sustainable Development Goals – 17 young changemakers recognized for their leadership and contribution to a more sustainable world.
Every two years, the UN look for 17 young people from all sectors and backgrounds to be in the program. Throughout the term, these Young Leaders will engage young people in realizing the SDGs through their existing initiatives, platforms, and networks and collaborations with the UN and its partners. 
Class of 2016, 2018, and 2020
So far, there have been three periods of the Young Leaders program: 2016, 2018, and 2020. Let's meet some of the outstanding youth from the program.
Lutfi Fadil Lokman from Malaysia, 2016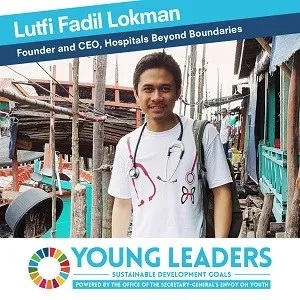 Lutfi is the founder and CEO of Hospitals Beyond Boundaries (HBB), a youth-led organization with a mission to build healthcare facilities serving underprivileged communities. The healthcare facilities are uniquely run as social enterprises by the local youth population. These youth are trained and employed as community health workers alongside doctors, nurses, and health professionals. From its establishment to 2016, HBB had trained and served more than 3,000 people.
Kriti Sharma from India, 2018
Kriti is an Artificial Intelligence expert and a leading global voice on ethical technology and its impact on society. She builds innovative AI technologies to solve global issues, from productivity to inequality to domestic abuse. In 2017, she spearheaded the launch of the Sage Future Makers Lab. This forum will equip young people worldwide with hands-on learning for entering a career in Artificial Intelligence. Her main drive is: What happens if disadvantaged groups don't have a say in the technology we're creating?
Hadiqa Bashir from Pakistan, 2020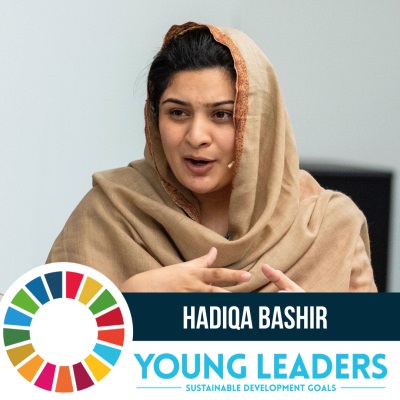 Hadiqa is a feminist and visionary. She was born into a patriarchal society, which motivated her to work against Early & Forced marriages in Pakistan's tribal regions. She worked to sensitize her community to the negative effects of child marriages by canvassing and lobbying legislators and religious leaders against child marriages. She is the founder of Girls United for Human Rights. She is also working to protect and promote Girls Rights in the Tribal Regions of Pakistan, especially in Khyber Pakhtun Khwa, Pakistan. 
Young Leaders 2022
Applications are now open for young changemakers worldwide to be the Young Leaders for Sustainable Development Goals 2022. This application phase runs from March 7 to March 31, 2022. 
The UN Envoy on Youth is looking for young people with leadership, innovation, achievement, influence, and integrity who are finding scalable, impactful, and inspiring solutions to the world's greatest challenges.
Source: UN Envoy on Youth
Read more of our stories on youth issues here.  
Thank you for reading!
If you find this article insightful, subscribe to Green Network Asia's Weekly Newsletter to stay up-to-date with sustainable development news and stories from multistakeholder communities in the Asia Pacific and beyond.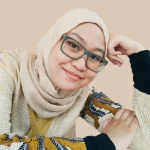 Naz is the Manager for International Editorial at Green Network Asia. She once studied Urban and Regional Planning and has lived in multiple cities across Southeast Asia. She is an experienced and passionate writer, editor, translator, and creative designer with almost a decade worth of portfolio.