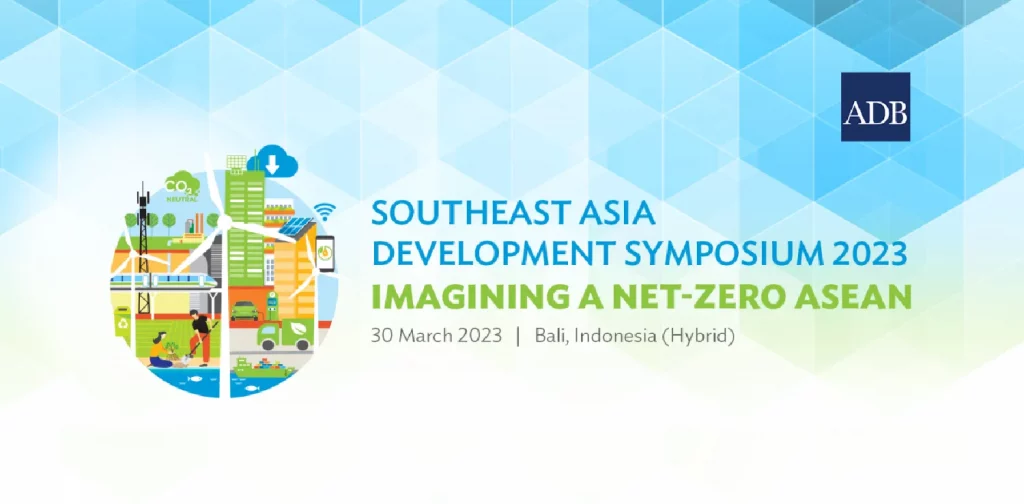 Southeast Asia is a region full of potential, yet simultaneously very vulnerable to climate change. Transitioning to net-zero operations across all sectors can help countries become climate-resilient and accelerate economic rebound post-COVID-19. Asian Development Bank's Southeast Asia Development Symposium (SEADS) 2023 looked into innovative solutions that can help countries focus on becoming net zero economies and rebound from the COVID-19 crisis.
SEADS 2023
Southeast Asia is one of the most vulnerable regions to climate change. Geographically, countries in this region have a magnitude of low-lying coastal areas prone to water-related disasters. At the same time, the region has one of the highest carbon emission rates in the world, with Indonesia and Malaysia being among the biggest coal producers. Decarbonization efforts in Southeast Asia have become crucial to halt carbon production and mitigate climate change.
"Imagining a Net Zero ASEAN" became the theme of the Asian Development Bank's SEADS 2023. Held both virtually and in person in Bali, Indonesia, the symposium examined how the ASEAN region can harness innovative and cost-effective measures to support decarbonization and revitalize economies
Addressing progress on Net Zero ASEAN
The symposium offered an opportunity for each country to address progress towards net zero emissions. For instance, Indonesia's Minister of Finance Sri Mulyani shared that the country's progress includes raising its climate action plans to cut emissions from 29% to 31.68% with its own effort and from 41% to 43.2% with international support. The commitment to retire coal power plants through Energy Transition Mechanism was also reaffirmed during the speech.
Reshaping the global value chain was highlighted with the launch of ADB's report "ASEAN and Global Value Chains: Locking in Resilience and Sustainability." As Southeast Asia has become one of the most important regional hubs for global value chains, the report reviews the challenges and opportunities surrounding global value chains in the region, including resilience and sustainable development.
Multi-sectoral collaborations
The road to net zero is complex. It concerns a wide range of social, environmental, and economic aspects. SEADS 2023 gathered leaders, decision-makers, and climate actors from government, industry, academia, and the development sector to explore the wide range of aspects surrounding net zero. Finance, technology for climate mitigation, climate-resilient cities, clean energy, fair job opportunities, and blue economy are among the sub-themes discussed in the plenary sessions.
Ultimately, the journey toward improvement should not be made at the expense of others. Therefore, advancing the net zero goal in Southeast Asia requires multi-sectoral collaborations inside and outside the countries to create a significant transition and development.
"We need to tackle climate change with practical solutions to decarbonize the region, while ensuring strong, sustainable, and inclusive economic growth. ASEAN countries committed to reducing emissions at the 2021 United Nations Climate Change Conference (COP26). And now we must instill these climate goals in each country's policies, plans, and projects," said ADB's President Masatsugu Asakawa in his opening speech.
Editor: Nazalea Kusuma
Thank you for reading!
If you find this article insightful, subscribe to Green Network Asia's Weekly Newsletter to stay up-to-date with sustainable development news and stories from multistakeholder communities in the Asia Pacific and beyond.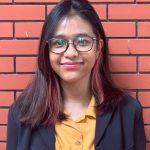 Madina is the Assistant Manager for Program at Green Network Asia. She is an English major graduate from Universitas Indonesia with two
years of demonstrated experience in editorial and creative writing,
researching, editing, and creating content.