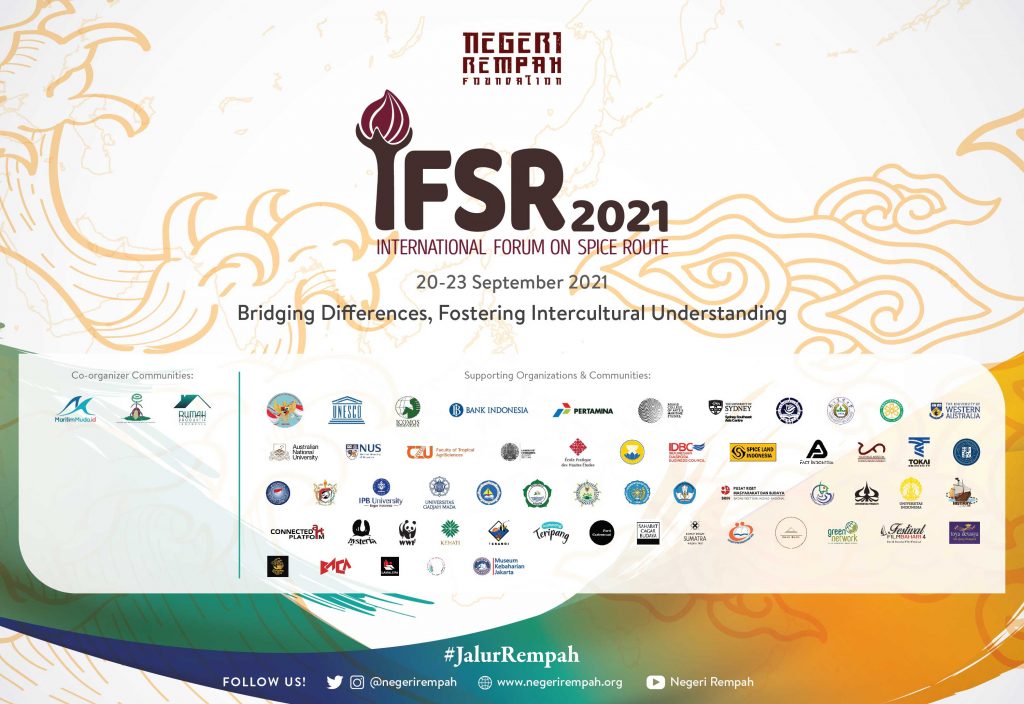 Spices changed the world. On their own, they had plenty of natural functions. Historically, spices have majorly influenced global politics, economy, culture, and connection. For spices, the world went through long voyages across Southeast Asia from and to East Asia, South Asia, the Middle East, and Europe. They caused heavy enough traffic for there to be something called the Spice Route.
To this day, the Spice Route still offers many opportunities for us to learn from the past and build innovations from our history, one of which is through the International Forum on Spice Route 2021. This ongoing annual event is hosted by Negeri Rempah Foundation (Spice State Foundation). IFSR 2021 is a free virtual event that starts on September 20 and ends on September 23, 2021.
With the tagline "Bridging Differences, Fostering Intercultural Understanding", this forum seeks to be a platform for cross-border and cross-cultural dialogue on topics related to the Spice Route. IFSR 2021 also hopes to foster a strong friendship and cooperation between Indonesia and other countries with this shared heritage.
This international forum brings forth three main themes:
Identity – Equality – Globalization
This theme talks about the history of diplomacy throughout the Spice Route and as an entry point of international cooperation. This cooperation could then lead to global peace that prioritizes dialogue, uphold the dignity of humanity, and respect and recognize cultural diversity and heritage within the spirit of justice and equality.
Revisiting the Spice Route Through Phytogeography, Ethnobotany, and Social-Cultural Networks
This focus is on remapping the Spice Route through its cultural trace. Human migration brought over ideas, values, traditions, natural resources, and material culture via global trade networks.
Culture for Creativity, Innovation, and Livelihood Center
This theme addresses our shared heritage, maritime culture, biodiversity, intercultural exchange, and the creative economy. The main point is that intercultural understanding is the basis for creativity and innovation.
These themes will be delivered through twelve public lectures, panel discussions, sharing sessions, and community activities in four days.
On September 20, the sessions are Building a Network of Young Indonesian Scholars Overseas; Revisiting the Spice Route from a Phytogeographic and Ethnobotanical Perspective; Connecting the Indonesian Diaspora; and Identity-Equality-Globalization.
On September 21, the sessions are Culture for Creativity, Innovation and Livelihood Creation; Spice Route Revisited: Remapping Social-Cultural Networks; and Youth Presentation.
On September 22, the sessions are Understanding World Heritage Nominations and Strengthening the Community Movements.
On September 23, the sessions are Maritime Culture: Underwater Heritage; Maritime Culture: Boat Technology; and The Dynamics of Austronesian Social Mobility.
These sessions are hosted by various thought leaders, young activists, and the communities that co-organized IFSR 2021 (Negeri Rempah Foundation, Maritim Muda Nusantara, Rumah Produktif Indonesia, and Perhimpunan Masyarakat Etnobiologi Indonesia). Green Network is among the many entities supporting the International Forum on Spice Route 2021. Other supporting organizations and entities include UNESCO, Bank Indonesia, ICOMOS Indonesia (International Council on Monuments and Sites), Universitas Indonesia, and many others.
Editor: Marlis Afridah
The activities of the International Forum on Spice Route 2021 can be followed closely via their Instagram account @negerirempah and YouTube channel.
Thank you for reading!
If you find this article insightful, subscribe to Green Network Asia's Weekly Newsletter to stay up-to-date with sustainable development news and stories from multistakeholder communities in the Asia Pacific and beyond.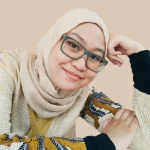 Naz is the Manager for International Editorial at Green Network Asia. She once studied Urban and Regional Planning and has lived in multiple cities across Southeast Asia. She is an experienced and passionate writer, editor, translator, and creative designer with almost a decade worth of portfolio.