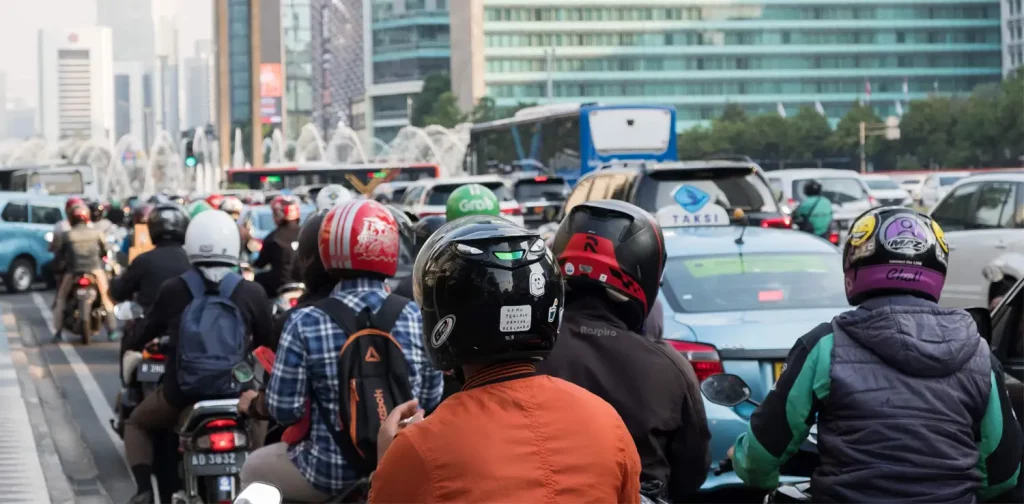 So much of our health is determined by the things that enter our body, including air. These days, being able to inhale a breath of fresh air is a privilege not many can experience, especially those living in a metropolitan, highly populated city like Jakarta.
On June 22, the capital celebrated its 495th birthday. Yet, Jakarta's air quality index isn't one to be celebrated, as it has been classified as unhealthy for the past few days.
What does 'unhealthy' mean?
According to the U.S. Embassy Jakarta Air Quality Monitor, there are six levels of air quality index, from the scale of good to hazardous. This scale is measured based on the concentration of PM2.5, a type of minuscule pollutant particle whose diameter is smaller than 2.5 micrometers. Inhaling too much PM2.5 can lead to several serious health effects—including cardiovascular and respiratory disease and cancers—especially for people with preexisting conditions, children, pregnant women, and adults.
IQAir states that Jakarta's air quality index has surpassed 150 since the middle of June. The highest PM2.5 concentration was on June 15, when the value reached 78.2 µg/m3. 
Urip Haryoko, Acting Deputy for Climatology at Indonesia's Meteorology, Climatology, and Geophysical Agency, explained that if the concentration value is between 66-150 µg/m3, the air quality is considered 'Unhealthy.' He then advised citizens to wear masks and minimize outdoor activities as prevention measures against the risks caused by pollution..
A prolonged issue
Jakarta's air pollution issue goes way back. In 2021, the court found the President and other government officials liable for Jakarta's poor air quality after 32 Jakarta citizens filed a lawsuit against air pollution. The court then ordered several mitigation measures, including improving the national air quality standard, periodical emission tests of vehicles, and outdoor air quality tests.
As the home to 10.56 million, Jakarta is synonymous with high mobility and fast-paced life. The high number of vehicles going around daily counts as one of the reasons for poor air quality. This high number is a result of how the city has been developed – with cars and other motor vehicles in mind instead of people, prioritizing highways instead of walkways.
The emission from coal power plants surrounding the city also counts as the culprit alongside the vehicle emission. In their 2020 research, the Centre for Research on Energy and Clean Air (CREA) cited that there are 136 registered industrial facilities in Jakarta and within a 100km radius of the city borders with high emission levels. The research further stated that the emission is responsible for an estimated 2.500 premature deaths in the Jabodetabek area.
Stronger regulations and better urban planning
After the 2021 ruling, the government issued a new regulation to improve the national air quality standard, establishing the value of 55 µg/m3 as the standard for PM2.5 concentration. The value, however, was still way higher than WHO's standard of 5 µg/m3. Yet, the past month's development of air quality alone also shows that the value standard has been breached multiple times.
Cleaner air is also a direct result of sustainable city planning. A sustainable city that prioritizes people in its planning is a walkable city with much fewer cars, more paths for walking and cycling, more green spaces, and safer experience. 
Everyone deserves clean air. As Jakartans grapple with the increasingly worsening air quality, it is in the government's hands to impose stronger emission regulations and restructure the city to be more sustainable for its citizens.
Thank you for reading!
If you find this article insightful, subscribe to our Weekly Newsletter to stay up-to-date with sustainable development news and stories from multistakeholder communities in the Asia Pacific and beyond.