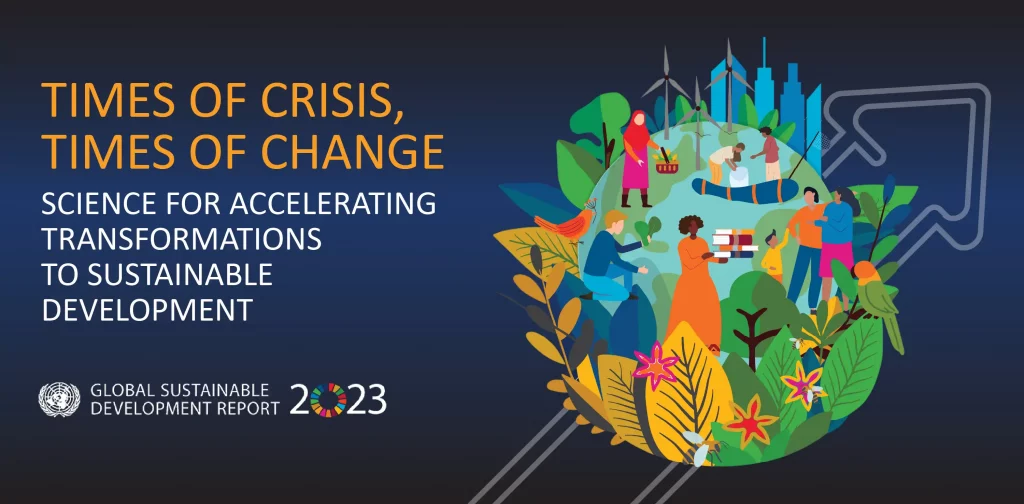 If you are wondering if the world is moving backward, the answer is, unfortunately, yes—at least in some areas. At the halfway point to achieving the Global Goals by 2030, the 2023 Global Sustainable Development Report (GSDR) updates us on our progress. The report also highlights key transformations we need, such as in capacity building. How can we accelerate capacity building for sustainable development?
The World Today
"Pandemic shutdowns revealed the fault lines in social protection and service delivery across all countries, deepening existing divides and thrusting the vulnerable even further behind. Livelihoods were overturned, and well-being was compromised. While there has been some recovery, it has been fragile and uneven. And the cascading cost-of-living crisis driven by subsequent conflict and geopolitical divides has widened the fissures," said Li Junhua, the UN Under-Secretary-General for Economic and Social Affairs.
The global community adopted the Sustainable Development Goals (SDGs) in 2015 as a blueprint to achieve prosperity and a better life for people and the planet. The 17 Goals encompass all aspects of life and development, each with indicators to reach by 2030. Furthermore, the SDGs work in the spirit of collaboration with the principle of "leaving no one behind". 
Yet, UN Secretary-General António Guterres opened the 2023 GSDR with a bitter reminder of reality. He wrote, "The COVID-19 pandemic, rising conflicts, and a global cost-of-living crisis have compounded the already relentless and inequitable effects of climate change and undermined the pledge to leave no one behind."
Updates from the 2023 Global Sustainable Development Report
Essentially, we are further away than we were four years ago. 
The world has made some substantial progress between 2020 and 2023, especially in connectivity. For instance, we are close to the 2030 targets in increasing access to mobile networks and internet use. 
However, we are either at a moderate distance or far from the goals for most others. We are even regressing and moving backwards from some crucial targets, including ending extreme poverty, achieving food security, reducing global greenhouse gas emissions, removing fossil fuel subsidies, and preventing the extinction of species. Additionally, 2020 saw a 56% increase in the SDG financing gap, reaching 3.9 trillion USD.
Capacity Building in Key Transformations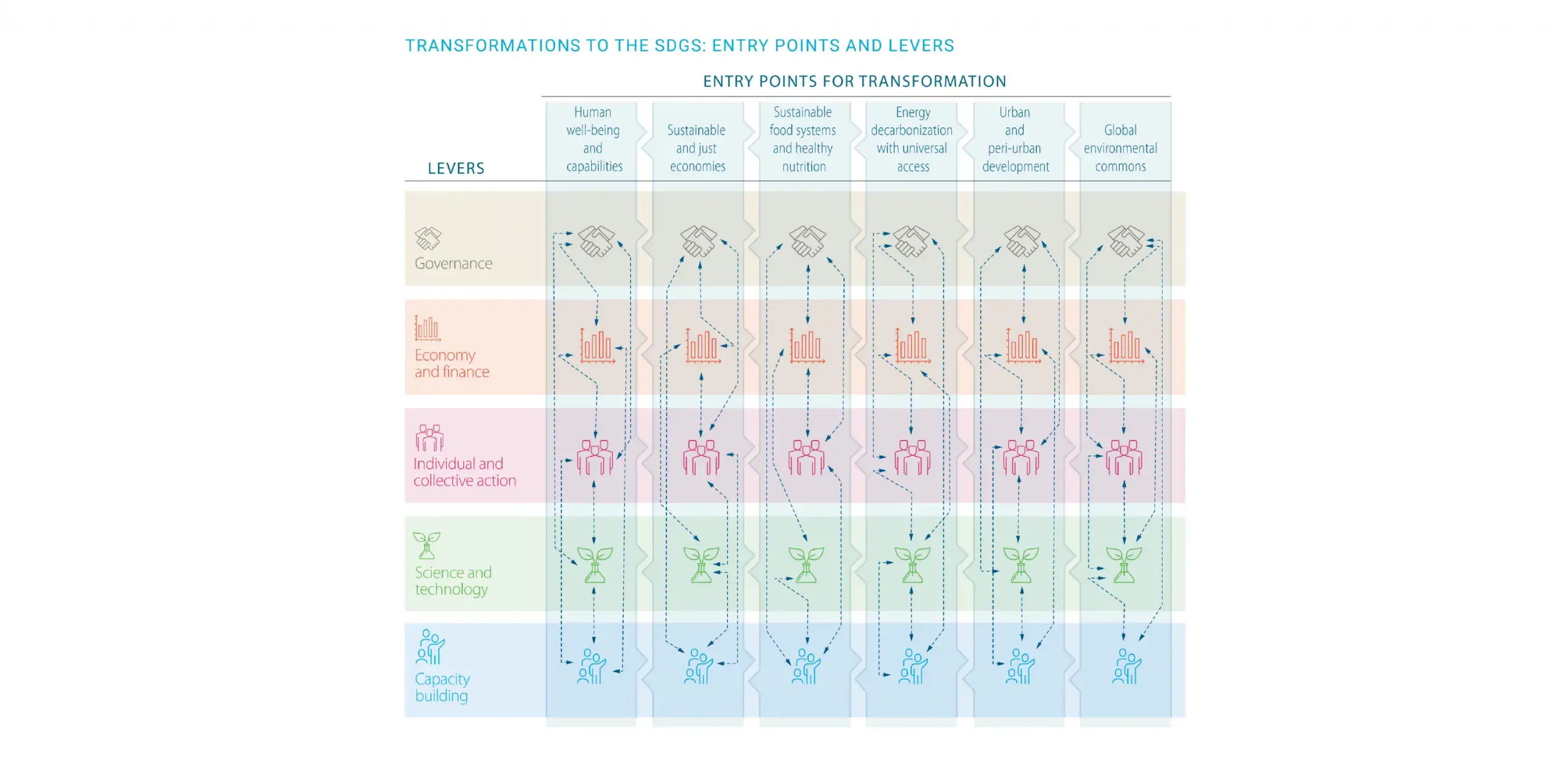 The report emphasizes the need for increased ambition and integrated, coherent, transformative interventions for global progress. The 2019 GSDR introduced an organizing framework of six entry points with four levers. The 2023 Global Sustainable Development Report adds a fifth lever: capacity building.
According to the report, below are areas in each entry point that capacity building should improve upon: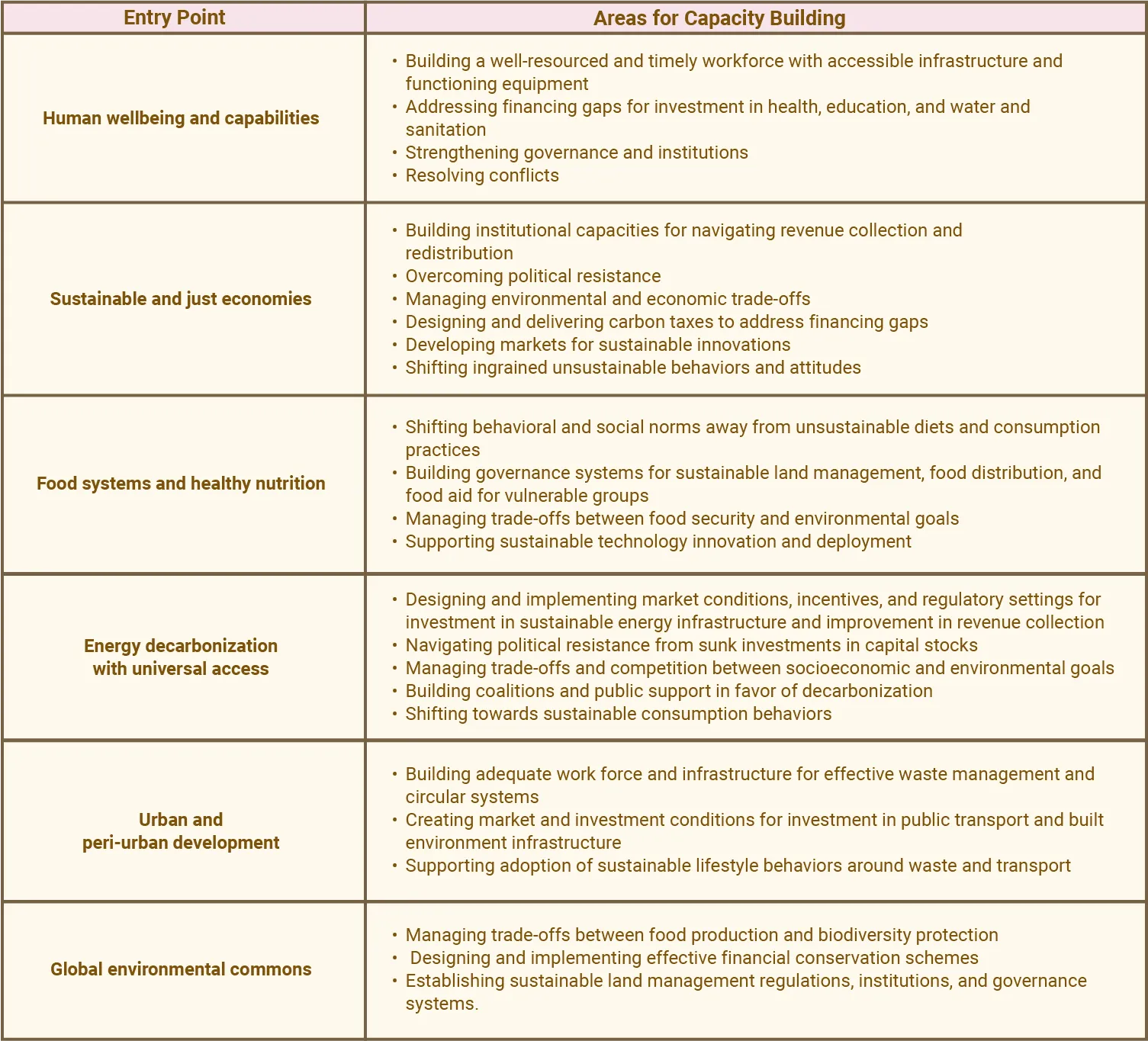 Capacity Building for Sustainable Development
Furthermore, the report recommends national acceleration plans to invest in capacity building for sustainable development. This strategy might require governments to reorganize policymaking and public administration to improve capacity-building mechanisms at all levels across stakeholders and sectors. 
The 2023 GSDR suggests some specific measures for capacity building. They are:
Management for transformation,

focusing on the multisectoral and inter-ministerial capacity development of key stakeholders (policymakers, academics, CEOs, CSOs).

Foresight capacity,

emphasizing

long-term visions

and improved response to external shocks and new opportunities.

Effective public engagement,

creating safe spaces to meaningfully engage citizen groups,

youth

, philanthropists,

women's groups

,

Indigenous communities

, people with disabilities, and other marginalized groups.

Knowledge production,

strengthening the process of producing, validating, and disseminating socially robust scientific knowledge inclusive of Indigenous knowledge.

The science-policy-society interface,

establishing platforms for interactions across the three branches and reinforcing public trust in science.

Negotiation and conflict resolution skills,

urging countries to improve on navigating the acceleration phase, conflict resolution, and mediation.

SDGs in business,

urging multinational and large-scale companies to imbue

sustainability practices across

their value chains and encouraging consumers to exert their voice to demand better. 
Forward Progress
Meaningful transformations toward Sustainable Development Goals require hard work and bold actions. Besides capacity building and other strategies in the six entry points, the report proposes other calls to action. These include improving critical underlying conditions (climate change, inequality, etc.) and establishing a transformation framework and action plans. 
The 2023 GSDR also highlights the need for science that is multidisciplinary, equitably and inclusively produced, openly shared, widely trusted and embraced, and "socially robust".
The report states, "Today more than ever, scientists, policymakers, and multiple social actors need to work closely together at the science-policy-society interface to build trust, establish the scientific base for progress towards SDGs, deliver findings, and communicate these findings to society at large."
Read the full report here.
Thank you for reading!
If you find this article insightful, subscribe to Green Network Asia's Weekly Newsletter to stay up-to-date with sustainable development news and stories from multistakeholder communities in the Asia Pacific and beyond.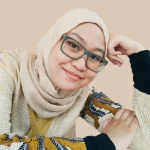 Naz is the Manager for International Editorial at Green Network Asia. She once studied Urban and Regional Planning and has lived in multiple cities across Southeast Asia. She is an experienced and passionate writer, editor, translator, and creative designer with almost a decade worth of portfolio.