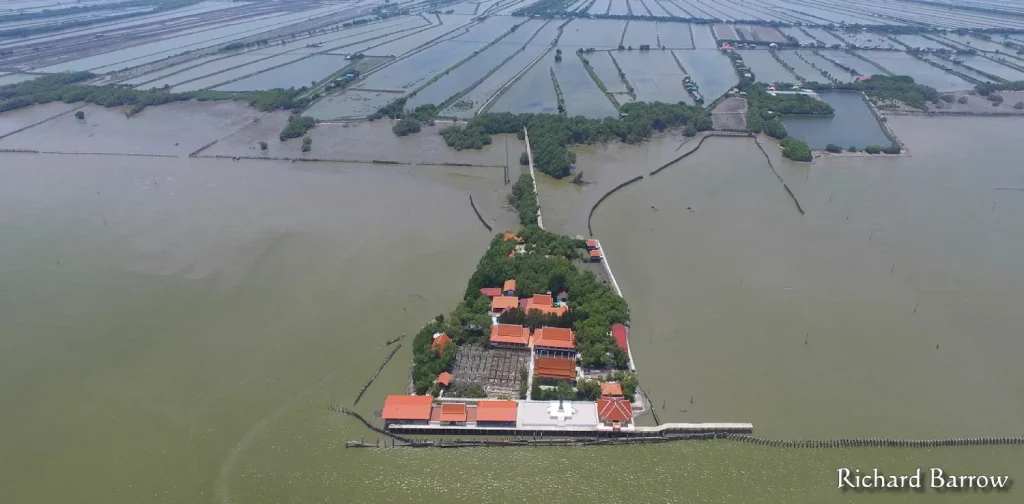 A school, a temple, some houses, and the tops of some electric poles. These are what remains of Ban Khun Samut Chin, a coastal village in the Chao Phraya Delta in Thailand. For decades, rising sea levels have been swallowing this village.
"I was born here. I have seen and can still see the changes happening," said Wisanu Kengsamat, the village chief.
The Chao Phraya Delta might be experiencing the worst of Thailand's shoreline retreat. Wisanu shares that about two square kilometers of Ban Khun Samut Chin land have disappeared in the past 60 years.
What's Left of Ban Khun Samut Chin
The Buddhist temple in the village is essentially an islet. Supported by posts, it is surrounded by greenish water and connected to the mainland by a concrete footbridge. The school has been moved twice and is now elevated on concrete stilts. Only four students go to this school.
"Before, there used to be 100 households. Now it's around 80. The population is halved," said the village chief. Villagers have had to retreat inland, moving their homes up to eight times. Many have left entirely for school and after finding work elsewhere.
These days, about 200 people remain at Ban Khun Samut Chin. These villagers possess title deeds to their lands. Unfortunately, those lands are now underwater. Samorn Khengsamut, then-village chief, told Al-Jazeera, "The deeds are worthless, and now we live on land we don't own."
Rising Sea Levels and Mismanagement 
The current sea level and ocean temperature are higher than ever. According to the World Meteorological Organization in the State of Global Climate 2022, the global sea level has risen 4.62 mm per year on average between 2013–2022. Then, sea levels will continue to rise for centuries even if global heating is limited to 1.5 degrees.
At Ban Khun Samut Chin, rising sea levels are made worse with mismanagement. Mangroves can act as a natural defense against strong waves and storm surges. However, much of the area's mangrove forest was destroyed to build shrimp farms. Furthermore, dam developments on the Chao Phraya River result in the sediment pile-up that blocks the stream. Groundwater extraction also aggravated the issue. 
Surviving
Sea levels rise, lands disappear, yet life goes on. The Ban Khun Samut Chin villagers now host eco-tourism homestay programs for income. They raise money and educate tourists about conservation and their fight to survive. They also work with Chulalongkorn University, putting in bamboo and concrete pillars and replanting mangroves as part of a research project.
At school, the students learn about the climate crisis, local ecology, conservation, and the village's history. Jiranan, a student, shared, "I want to be a teacher so I can pass on knowledge to other students. I want to teach at this school if it's still here."
Thank you for reading!
If you find this article insightful, subscribe to Green Network Asia's Weekly Newsletter to stay up-to-date with sustainable development news and stories from multistakeholder communities in the Asia Pacific and beyond.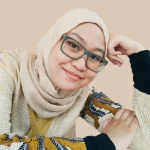 Naz is the Manager for International Editorial at Green Network Asia. She once studied Urban and Regional Planning and has lived in multiple cities across Southeast Asia. She is an experienced and passionate writer, editor, translator, and creative designer with almost a decade worth of portfolio.