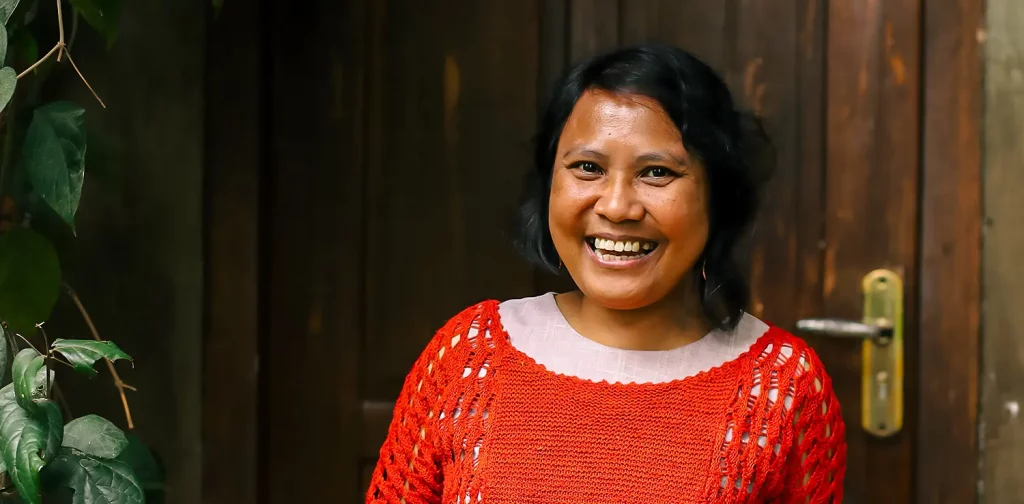 The beginning of Indonesia's Reform era was a period of uneasiness in Poso, Central Sulawesi, Indonesia. The conflict between groups on the 1998 Christmas Eve roared into a public conflict full of violence ignited by provocation and agitation from irresponsible individuals under the guise of religion. Conflicts erupted multiple times before reaching reconciliation on December 20, 2001, through the Malino I Declaration. It was estimated that between the time it took to reconcile, more than 550 people died, and thousands of buildings were burned.
Even though the declaration was signed, the spectrum of conflict in Poso continued years after that. The conflict was amplified by the presence of extremist groups who launched terrorist attacks. Unfortunately, most media channels often spread this grim narrative without conveying the whole story.
As a Poso born and raised, Lian Gogali saw that the sectarian conflicts happening in Poso had nothing to do with religion. "Those conflicts happened because of political and economic interests. Conflicts often happen among young people because of their ego, including romance-related issues. So, when I heard the narrative on how Muslims and Christians were killing each other, I felt like something was missing from what the mass media told us," said Lian.
Building Women's School
Lian's concern wasn't only about how incomplete narratives about the conflicts were circulating and impacting the district. She also saw that in rebuilding Poso post-conflict, the role of women was often neglected. She believed that the women of Poso had always had a significant role and potential in keeping the harmony and peace of the district.
As time went on, Lian began to find a way to turn her concerns into actions. It all started when she was doing research for her master's degree at Sanata Dharma University in 2003–2004. Taking the topic of 'Politik Ingatan Perempuan dan Anak dalam Konflik Poso' (The Politics of Memory of the Women and Children during Poso Conflicts), Lian interviewed hundreds of women and children whose lives were affected by the conflicts in Poso. One time, Lian was asked a question by an older woman whom she interviewed in a refugee shelter in Silanca Village, Lage District, Poso. The question haunted her even years afterward.
"I remember it very clearly. The woman was cooking instant noodles at that time. She asked me, 'After you finished writing your research about us, then what? How is it going to change our lives?' That question hit me hard right in the face. It was a debt I must pay," said the woman born on April 28, 1978.
Hence, after finishing her studies in Yogyakarta, Lian was determined to return to her hometown instead of building a career in another city. After mulling over the steps she could take and designing the concept for five years, Lian finally established Mosintuwu Institute in 2009. It is a grassroots community working towards achieving peace. Sekolah Perempuan Mosintuwu (=Mosintuwu Women's School) was the first program created by Lian. The word 'mosintuwu' was derived from the Pamona language, an ethnic group in Poso, meaning 'to work together.'
"When working on my thesis, I didn't only get stories about the layers of violence experienced by women and their children, but also stories about women's role in guarding the peace in Poso. How Muslim women helped Christian women and vice versa. They helped each other in their daily life—something that the mass media never talked about. Because of that, I saw that women's power should be a huge asset in building fair and sustainable peace in Poso," said Lian.
Through this school of peace, Lian brings together women from various backgrounds to exchange ideas and untangle prejudice and assumptions about religious differences, including teachings, discourses, and traditions. 
"Mosintuwu Women's School opens rooms to get together, manage, and elaborate issues, then create real, impactful actions. So, it's not only thinking of ideas but followed by real actions," said Lian.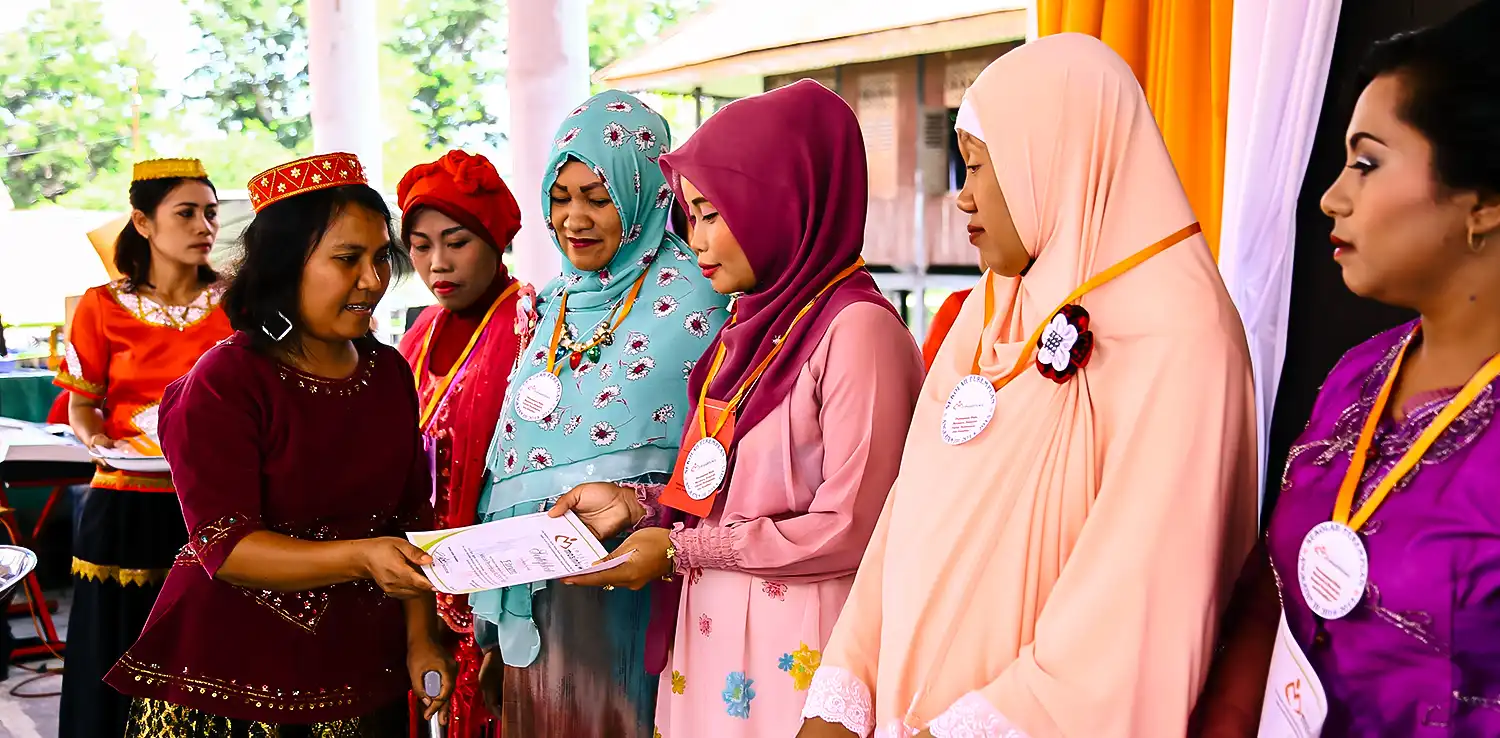 There are nine teachings at Mosintuwu Women's School: Women and Peace; Gender; Women and Culture; Women and Politics; Analytical and Speaking Skills; Social Services Rights; Political, Socio-cultural, and Economic Rights; Sexual Health and Reproductive Rights; and the Economics of Solidarity.
Regarding the last teaching, Mosintuwu Women's School tries to create economic sovereignty for women through ecotourism and organic plantations with a permaculture approach.
"The Economics of Solidarity is really a part of how we criticize the concept of creative economy echoed by the government, which treats nature as an economic object that can be exploited. We believe that we need to develop an economy with solidarity, not only between humans but also with nature," said Lian.
The Emergence of Other Schools
When the Women's School almost reached ten years of running, Lian saw that the efforts to cultivate peace couldn't just involve women. In many instances, she realized that other societal elements like men, youth, and public figures have significant roles and should also be involved. At the same time, Lian also saw that the women graduating from the Women's School Perempuan needed something to do.
Hence, in 2017, Lian began developing other programs, such as Sekolah Pembaharu Desa (=Village Reformer School) and Sekolah Rumah Kita (=Our House School). These schools train their students to think critically about Indonesia's concept of development.
For Village Reformer School, the students are the women graduated from Women's School who are willing to do advocacy in villages in Poso with other elements of society. They are a violence advocacy team, child protection team, people's rights and services advocacy team, village business team, and media team.
"The media team encourages transparency in the villages. The mothers who graduated from Women's School do coverage, which is then broadcast through our radio. We have a community radio station called Mosintuwu Radio," said Lian.
On the other hand, Our House School offers a room for discussion and learning for youth from different backgrounds. Lian elaborated, "Here, young people gather not only to meet and make friends but also to think about the future and explore the values of Poso Culture. This is important to build their perspective on the development in Poso and encourage them to feel and practice peace."
Religious figures are no exception. Seeing the importance of their roles in guarding peace, Lian built Sekolah Keberagaman (=School of Diversity) as a forum for religious figures to share experiences and insights within tolerance and companionship.
"Not only priests but also students from religious higher education. The room for critical education in the School of Diversity aims to spread the understanding that religion isn't just about heaven and hell. They have to support fair and sustainable development," said Lian.
School of Peace for Children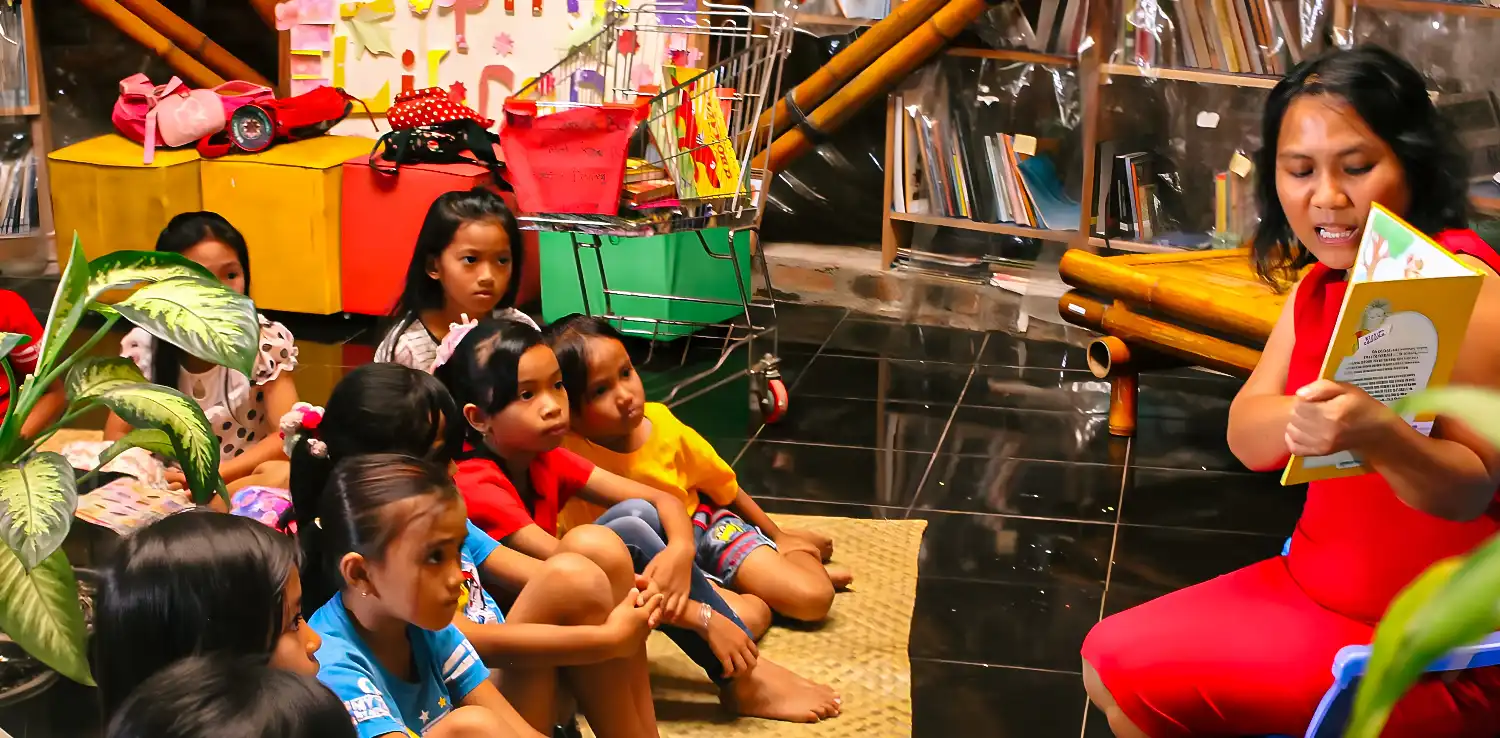 Furthermore, Lian also initiated a school of peace for children through Project Sophia. It includes a mobile library and Sophia Library in Mosintuwu Institute at Tentena, Pomona Puselemba.
Similar to the previous three schools, the idea to build a school for children was also born from the Women's School, where many participants are mothers with very young children. The name 'Project Sophia' itself is taken from the name of Lian's daughter, Sophia Ava Choirunissa.
"They [the women] often brought their children to class. But, I saw that these children didn't have a place to do activities. My daughter, Sophia, really liked reading books. From that, I saw that reading books can be an activity for young kids," said Lian.
Like women, children need to receive an education on peace because they also suffer from conflict. Furthermore, they are very vulnerable to provocations and hate narratives. 
"While researching my thesis, I saw that children are often neglected and treated as if they understood nothing. In fact, they have very strong traumatic memories of the conflicts. It was evident in the refugee shelter. I saw those kids drawing detailed images of their lives in the shelter, how they saw people getting shot, their homes burned, and so on," said Lian.
Through Project Sophia, Lian equips children suffering from conflicts and violence with books about the importance of tolerance and respect towards differences. "The purpose is to build dialogues between the kids. Now, Project Sophia has developed. Besides books, we also deliver messages about peace through tales and stories. The children really like tales and stories," Lian explained.
Lian Gogali on Breaking the Chains of Conflict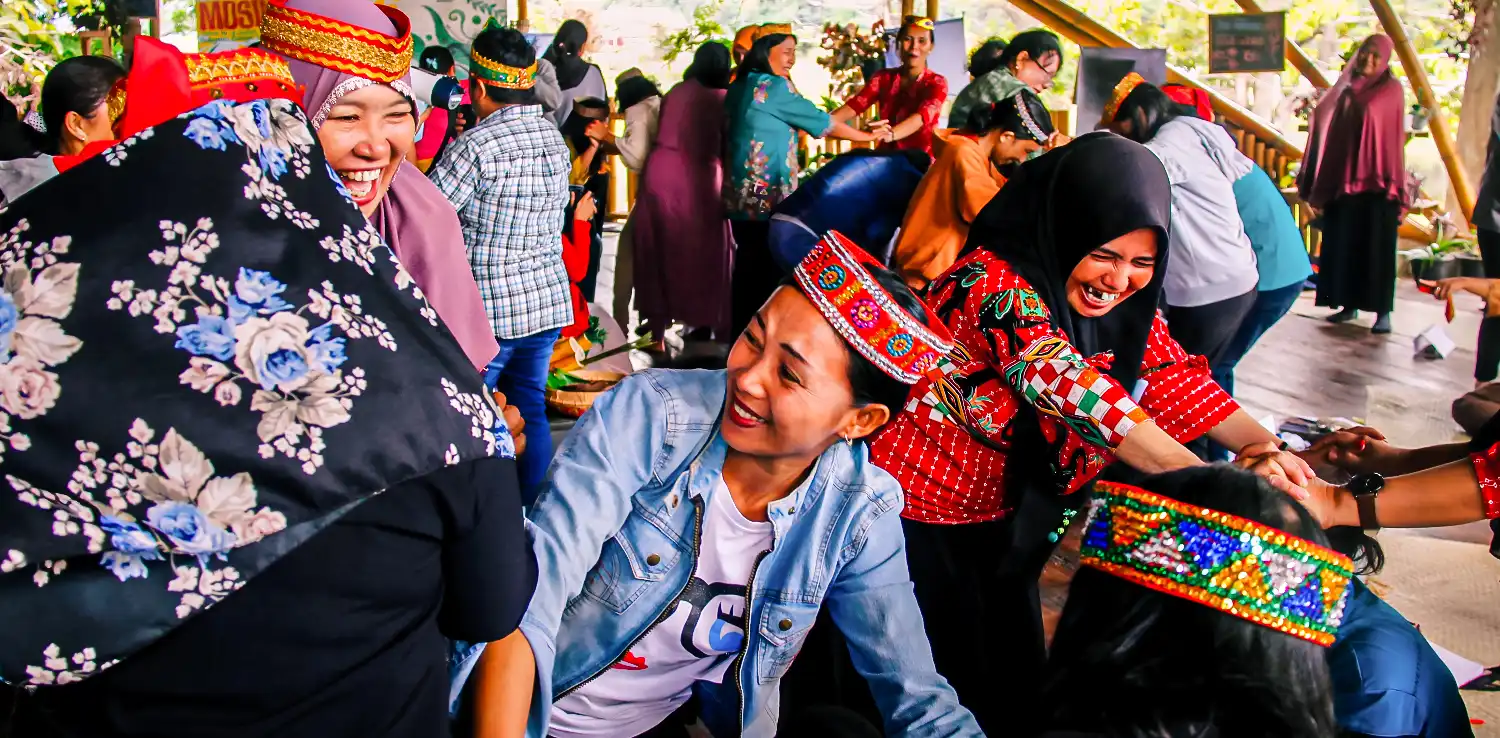 Lian's initiatives are not without struggles. Since the first day of coming back to Poso after graduating, Lian has faced many obstacles. "Living in Poso with a patriarchal and feudal society isn't easy. Especially considering that I have a kid but am not married. I have experienced so much discrimination and pressure," said Lian.
The struggles felt more difficult because Lian didn't have prior experience organizing people. "My background is as a writer and researcher. I didn't have any experience at all in leading an organization. When I introduced this concept and critical movement, several husbands of the women [who joined the classes] messaged me. They disagreed with the knowledge that I shared. But it allowed me to form a dialogue with them. So, yeah, everything is learning by doing," she reminisced.
The most arduous struggle for Lian isn't the objection from the men as individuals but from the local government, which, according to her, was disturbed by the ideas she shared with the women in Poso.
"The situation becomes more precarious when the government is having an 'affair' with investors and people in religious institutions. Grassroots concepts and movements are often hindered because of that affair. The government with its power, investors with capital, and people in religious institutions with their verses. Grassroots movements like us are often silenced with the claim that these kinds of movements don't come from God," said Lian.
However, Lian's determination never falters. She believes that with unity and peace, the power of grassroots groups can encourage changes in a better direction.
After running for over a decade, the Schools of Mosintuwu are now present in more than 80 villages in Poso, aiming to break the chains of conflicts between generations among communities with different backgrounds. The people of Poso can go back to living with harmony and peace like they used to, helping each other in their daily lives and throwing away prejudice from their hearts and minds. Their children can blend in, play together, and help each other.
"My only hope is that what Mosintuwu has worked on together with the people can influence their point of view and encourage fair and sustainable policies for people and the planet," said Lian.
Now, Lian can smile in relief. She has now answered the question that has haunted her for years with concrete actions.
Lian Gogali now spends most of her days in Dodoha Mosintuwu, a library built from bamboo at the side of Poso Lake, still working to guard peace while staring at the beautiful lake. Dodoha simultaneously becomes the center of Mosintuwu Institute's activities and the place of gathering for the women protectors of peace from various religious and ethnic backgrounds.
"Yeah, this is what my days look like," said Lian, smiling, when I visited her at the Dodoha on an April evening in 2019.
Editor: Nazalea Kusuma
Translator: Kresentia Madina
Read the Indonesian version of this article at Green Network Asia – Indonesia.
Thank you for reading!
If you find this article insightful, subscribe to Green Network Asia's Weekly Newsletter to stay up-to-date with sustainable development news and stories from multistakeholder communities in the Asia Pacific and beyond.

Amar is the Manager for Editorial Indonesia at Green Network Asia. He graduated from the Master of Philosophy program at Universitas Gadjah Mada and Bachelor of Communication Science at Universitas Sumatera Utara, Indonesia. He has ten years of working experience in journalism as a reporter and editor.