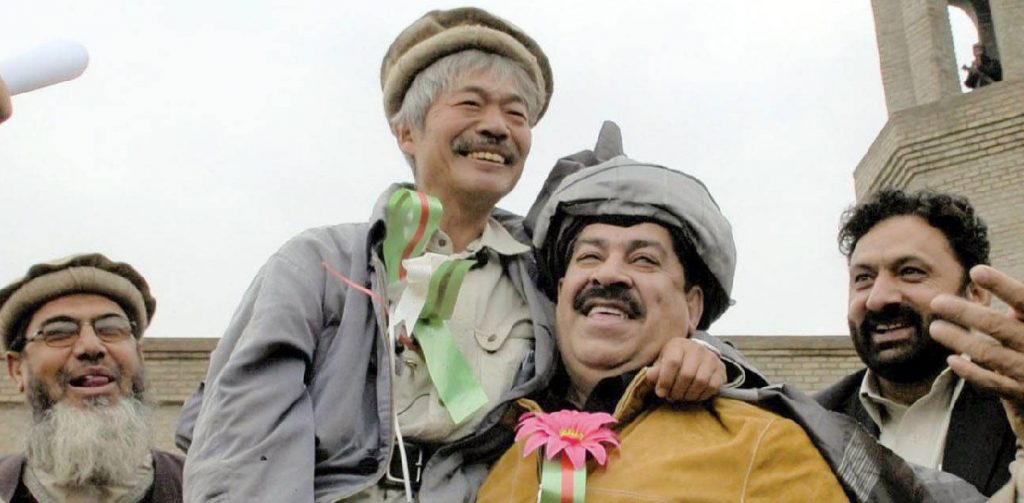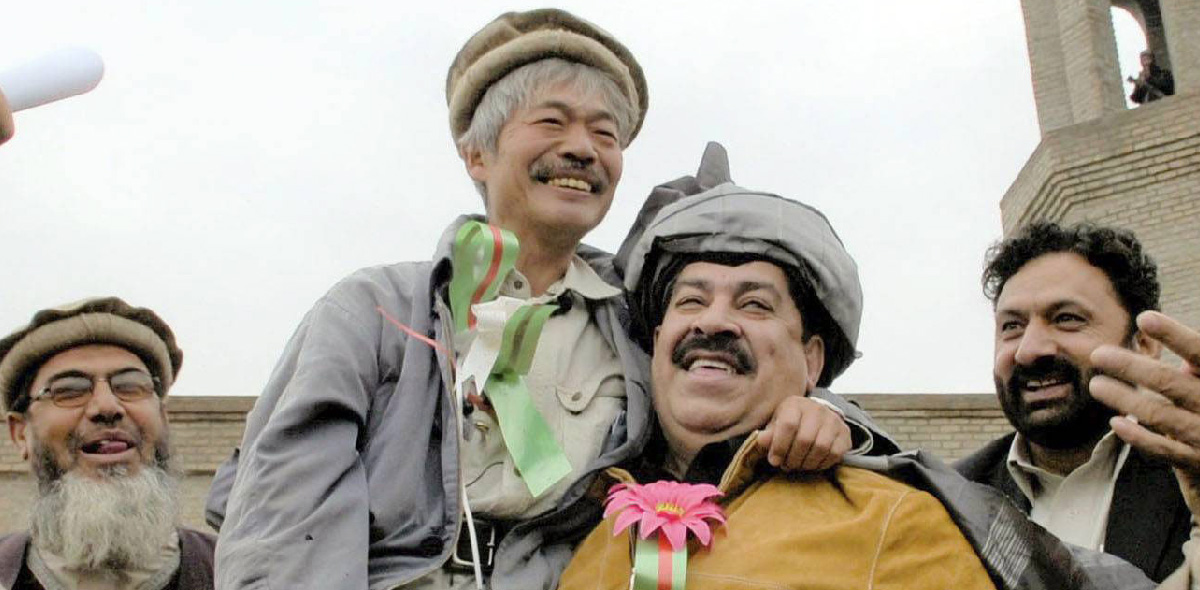 In 1991, Tetsu Nakamura, with a team from Peace Medical Service Japan, opened three clinics in Darai Noor, Nangarhar Province, Eastern Afghanistan. Nakamura dedicated years to providing medical services for the locals. He spoke the local language and was ever respectful; in return, the people respected him and were grateful. The long historic drought in 2000 brought forth a rise in illnesses that stemmed from poor sanitation and lack of proper nutrition. Nakamura mused that the people needed one proper irrigation system more than they did 100 doctors.
More problems and devastation arose in 2001 when the country of Afghanistan became a war ground. Nakamura and his team had to evacuate to a safer area. They came back to a Darai Noor with an even worse condition than before. Nakamura believed that food scarcity was the root that caused the locals to resort to robbery, violence, drugs, and even joining militant groups for or against the Taliban. He concluded that restoring the community's ability to produce food and other means of livelihood was crucial.
Nakamura spearheaded a project to build an irrigation canal from Kunar River to Gambari Desert in 2003 with the goal to provide a water source for the locals. The people of Darai Noor readily join Nakamura for this long-term project. The workers were paid a daily stipend, causing refugees to come back and work on the canal for a source of income in place of farming. Nakamura and his team came across various technical struggles along the way, but they persisted.
"I am only a physician," joked Tetsu Nakamura. Nakamura was never too proud to consult the locals and other references from his origin country, Japan.
After twelve years of hard work, Marwarid Canal was completed. Marwarid Canal spans 27 kilometers from Kunar River to Gambari Dessert, supplying the surrounding area with water for agriculture irrigation. A year later, Nakamura led more projects to build eight additional canals. Those irrigation canals now supply water for 16,000 acres of land, with over 600,000 people living in the area. Gambari Desert, nicknamed the Valley of Death, is now full of life with rice fields, dairy farms, food production, and trades.
People of Darai Noor, whose hopes were ignited, started thinking up other things the community needed to survive and thrive. Nakamura had the people's trust to help them and see through his projects and promises—and he always did. Nakamura kept leading the locals on more projects based on the community's needs. Among those projects, the most notable and impactful is the building of masjid, a Muslim's place of worship that now functions as a religious and spiritual sanctuary, community center, and a school or madrasah that now gives free lessons on standard subjects and religious studies for over 600 children.
"Water, not weapons," Nakamura believed. He always insisted that peace was not the goal but the by-product of better living conditions for the people.
The people of Afghanistan mourned his death in 2019. Kaka Murad, their nickname for Nakamura, had been so respected that they had granted him honorary Afghan citizenship. Towards the end of his life work, Tetsu Nakamura launched a project to build a training center to pass on his experiences and knowledge in constructing irrigation canals, dubbed Nakamura Method, to young technicians from drought-stricken areas all over the country. Tetsu Nakamura's legacy lives on.
Editor: Marlis Afridah
To learn the original version of this article in Indonesian, read Green Network ID. 
Thank you for reading!
If you find this article insightful, subscribe to Green Network Asia's Weekly Newsletter to stay up-to-date with sustainable development news and stories from multistakeholder communities in the Asia Pacific and beyond.