Rebirth of a Forest: 25 Years of Sadiman's Trees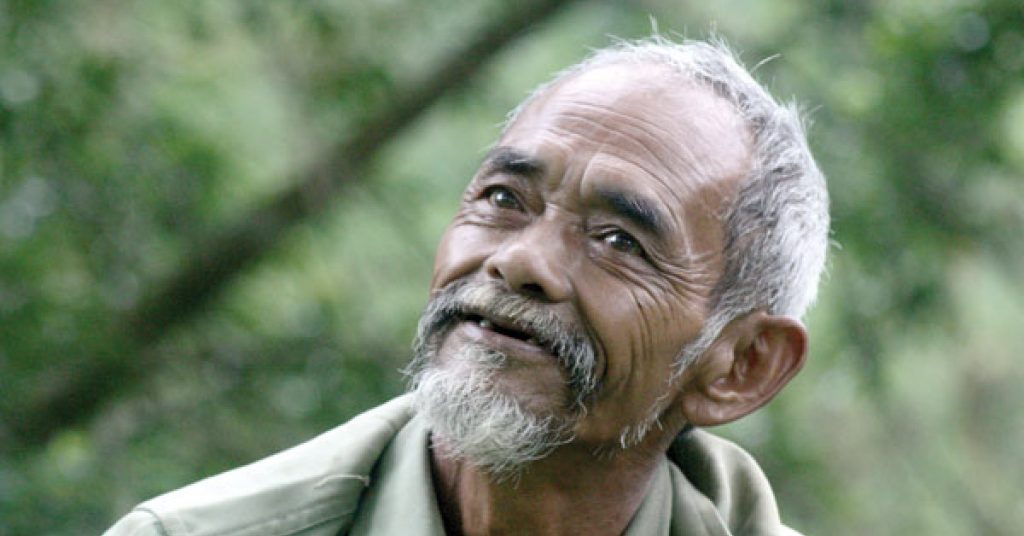 Sadiman, affectionately called "Mbah Sadiman", is a 70-year-old man who lives in Geneng Village, Bulukerto District, Wonogiri Regency, Central Java Province of Indonesia. He has spent the past twenty-five years of his life planting and nurturing trees at the slopes of Mount Lawu in Wonogiri. His solo effort to restore life into the forest is a love letter to his people. 
A young Sadiman witnessed the destruction of the forest by massive illegal logging and forest fire. He grew up experiencing floods, landslides, and drought during dry seasons in his village. Seeing no solution coming from the government or any other parties, he decided to be proactive and take it upon himself to make a change.
Sadiman believed that clean water was a life source and a necessity for everyone. To secure that need for his people and future generations, he started planting banyan trees on the barren forest land and taking care of them along the way. Sadiman picked banyan trees for their positive role in water conservation efforts regardless of their little to zero economic value. He focused his efforts on two hills, Gendol and Ampyangan.
This mission was not without pain and hurdles. Sadiman traded his goats—and now clove trees—for banyan tree saplings and carried them all the way up the hills by himself. He was ridiculed and scorned for many reasons—one of them was the belief that banyan trees housed evil spirits. Sometimes, the trees he planted were cut down by others. Sadiman even admitted having struggled to keep negative thoughts at bay to stave off the panic of not making enough money to feed his family. Through it all, his faith, patience, and perseverance kept him committed.
To this day, Sadiman has planted around 15,000 trees on approximately 809 acres of forest land. After over two decades of commitment, villagers at the slopes of Mount Lawu now benefit from the fruit of his labor. The forest is green; the air is clean and fresh; and clean water flows freely to supply the daily needs of over 800 families from five villages and the irrigation of over 100 acres of rice fields, even in dry seasons. His efforts are now supported by many other parties like the local government and volunteer groups.
Sadiman has proved that consistent effort—no matter how small—matters. "I hope people stop burning down forests and cutting down trees," said Sadiman to CNN Indonesia. In the end, Sadiman not only has planted trees; he has also cultivated an ideal in people's minds on the importance of forest conservation for the good of our earth and our future. 
Editor: Marlis Afridah
Source: CNN Indonesia 
You can read the original article in Indonesian here.
Thank you for reading!
If you find this article insightful, subscribe to Green Network Asia's Weekly Newsletter to stay up-to-date with sustainable development news and stories from multistakeholder communities in the Asia Pacific and beyond.