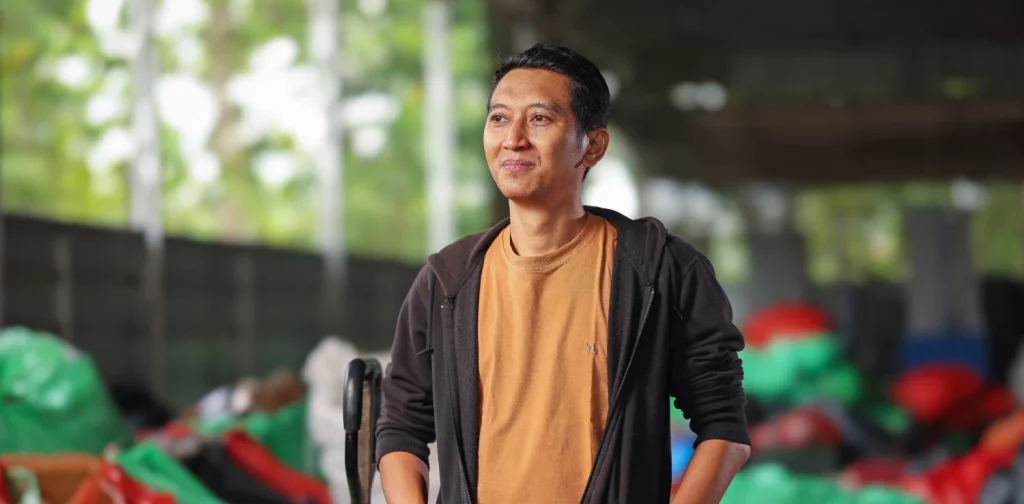 Waste accumulation is one of the world's most pressing issues today. While waste production is an inevitable result of human activities, leaving waste to accumulate without proper management can pose severe threats to the environment and the overall well-being of the planet. Therefore, proper and responsible waste management systems are crucial for a healthy planet.
Overcoming the issue of waste accumulation in land and sea requires comprehensive and coherent approaches that involve multi-stakeholder participation. In Indonesia, the waste management company Waste4Change aims to provide responsible waste management systems through its service. At the beginning of June 2023, Green Network Asia interviewed Mohamad Bijaksana Junerosano, the Founder & CEO of Waste4Change, to explore his experience leading a waste management company for over eight years.
Can you tell us a bit about your organization?
PT Wasteforchange Alam Indonesia (WAI) provides holistic waste management services. It was established in 2014 with the aim of being at the forefront of giving ethical and responsible waste management solutions in Indonesia.
What are Waste4Change's commitments?
Our goal is to reduce the amount of waste in landfills through a circular economy development initiative. To achieve that, we are determined to be the leader in providing responsible waste management solutions to accelerate the zero waste journey in Indonesia.
What are the challenges in achieving responsible waste management, and what has been done to overcome those challenges?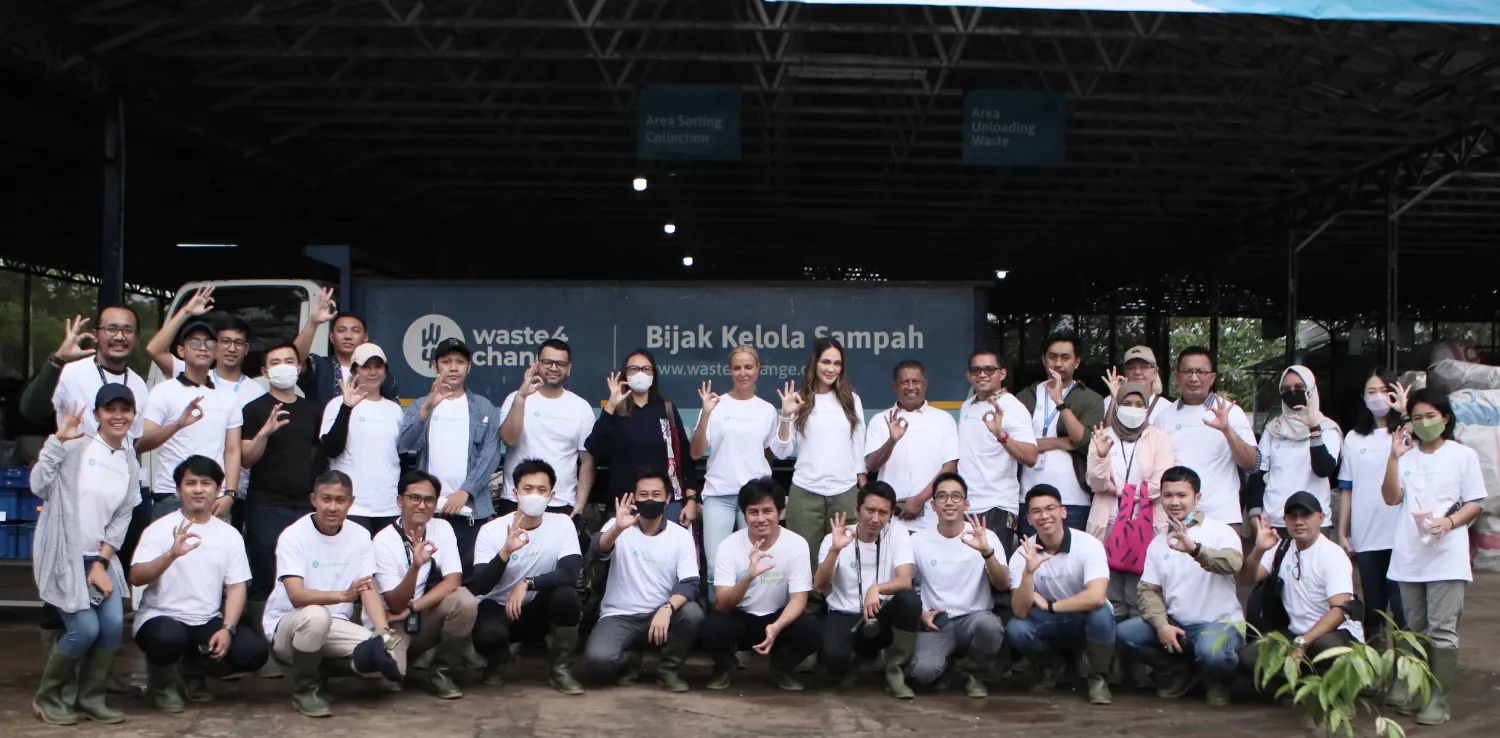 In realizing our goals, we have been facing at least four main challenges:
First, Indonesia's current waste management facilities are still unevenly distributed and only centered in big cities like Jakarta. According to our Waste Management System 2019 survey, almost half of the respondents (49%) admitted to having done waste sorting and segregation at home. A more significant number (90%) stated their interest in better waste management facilities. Unfortunately, the lack of waste management facilities and technology available can affect the existing waste processing flow and method. This can hinder the implementation of a better waste management system.
Second, the uneven distribution of waste management facilities causes price variation. The high cost of waste management services can further hinder the implementation of responsible waste management systems in society.
Third, Indonesia has yet to have law enforcement instruments on waste regulations that can ensure responsible waste management from multiple sectors. Though there are various waste-related regulations, enforcement is still far from enough. As a result, some parts of Indonesian society still don't feel obligated and guilty when they are not managing their waste correctly.
Furthermore, the fourth challenge is the lack of appreciation to support the waste operators' welfare.
In our efforts to overcome these challenges, Waste4Change is currently present in 21 cities in Indonesia to distribute responsible waste management practices. Several of our initiatives are:
Providing material recovery facilities in five cities.

Managing more than 8,000 tons of waste annually from 100+ B2B clients and 3,500+ household clients.

Training 543,000 people to implement responsible waste management.

Producing 82 research results.

Collaborating with informal workers in the waste sector, which is currently supported by scavengers, waste banks, waste kiosks, and waste collectors.
How is the waste management landscape in Indonesia? What are the challenges and opportunities?
The current challenge is that a bigger portion of waste still goes to landfills instead of being properly managed and recycled. This leads to a waste accumulation problem and landfill overcapacity, resulting in more unmanaged waste. Recycling waste is a reasonable way to tackle this problem. Still, it must be supported by the availability of proper and sufficient materials for the market and waste management facilities.
Therefore, we need better waste management systems where recycling material can be appropriately managed. Better waste management systems can support the entire ecosystem and empower all actors in the waste sector, including informal workers. Informal workers need to be supported through skills and capacity development to contribute meaningfully to recycling activities in Indonesia.
Waste4Change fully appreciates and supports the role development of all actors in assisting waste management efforts through strong partnerships to create clear flow and operations to support their integrated actions in waste management.
What are Wast4Change's solutions to improve waste management quality in Indonesia? What kind of support is needed?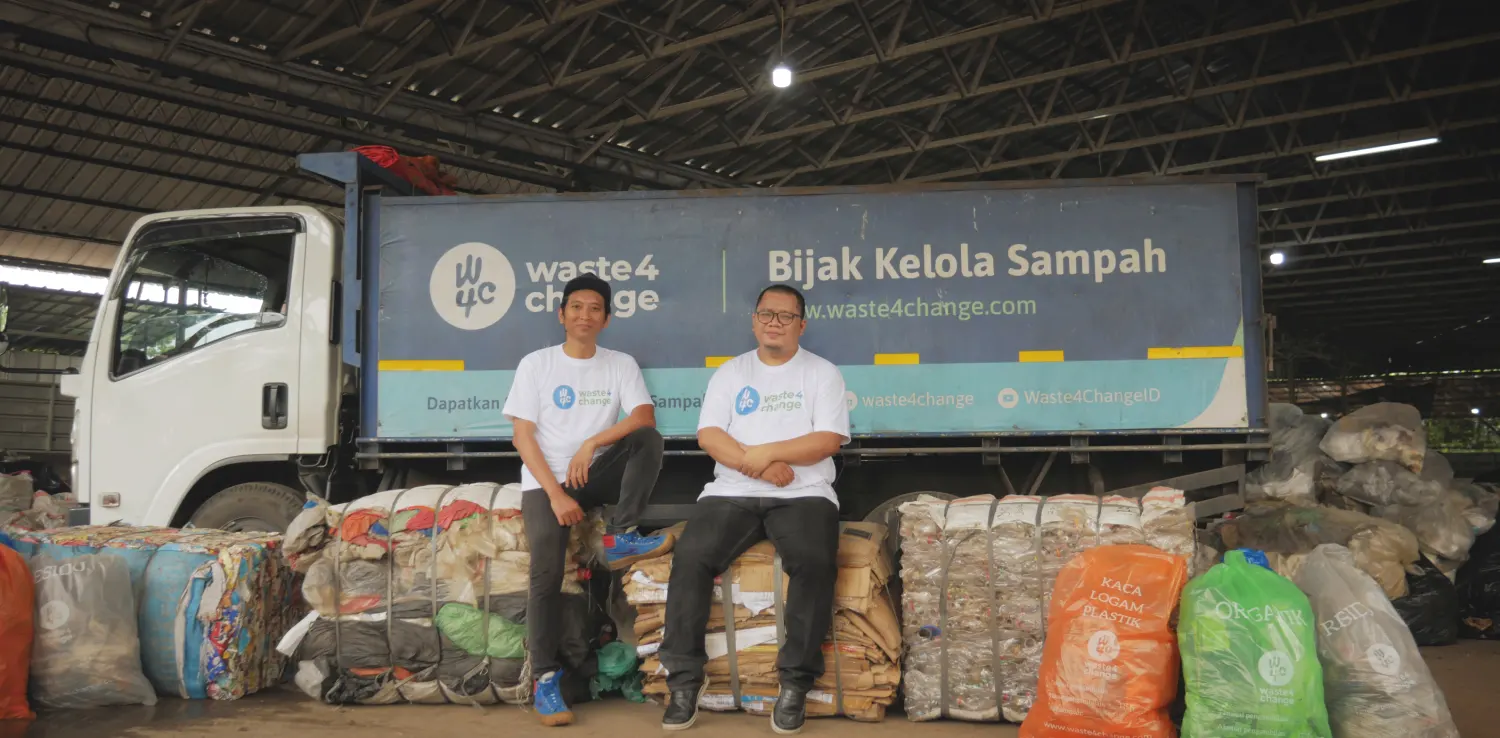 Waste4Change provides waste management solutions from upstream to downstream through three business practices: Consulting Business, Recycling Business, and Responsible Waste Management Business. To make sure that responsible waste management can be thoroughly implemented, we not only manage downstream waste through waste pick up, collection, and recycling, but we also make improvements in the upstream area by providing research related to waste in Indonesia and doing waste management capacity developments for the public and producers.
Overall, we also aim to raise awareness of sustainable waste management, supported by better and evenly-distributed waste management facilities in Indonesia.
Are there any policies missing from Indonesia's existing waste-related laws that hinder the efforts to improve responsible waste management in Indonesia? Based on your experience, what kind of regulations are necessary?
Based on our experience, there have been few policies regarding the integration of the informal recycling sector into the waste management system. There are no regulations that thoroughly discuss its roles and participation in Indonesia's waste management activities. It is only mentioned briefly in the Regulation of Minister of Environment and Forestry 75/2019 on the Road Map of Waste Reduction by Producers and the Regulation of Minister of Environment and Forestry 14/2021 on Waste Management in Waste Banks.
The informal workers in the waste sectors, including scavengers, waste collectors, and waste bank managers, have crucial roles in material recovery and recycling. Therefore, proper regulations are needed to encourage Regional Governments to actively involve informal workers in the waste sector. This can create partnership schemes in waste management that can support the efforts to minimize waste in landfills through recycling efforts.
Please tell us about some of the most precious insights and experiences while building and managing Waste4Change until now.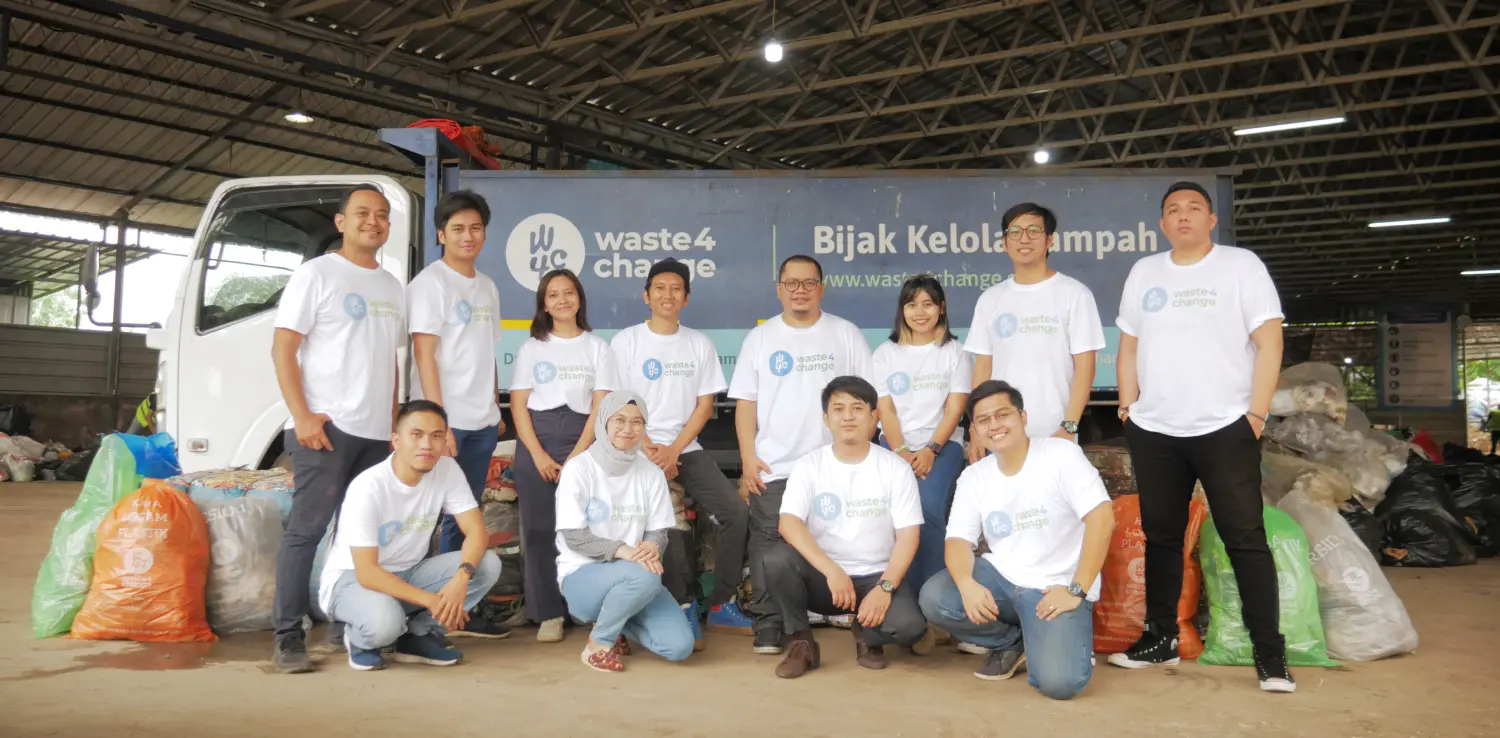 It's all about people and teams. Learning about people is important. We cannot make everyone happy, but we can try to be as kind and fair as we can be. The thing that I am most grateful for is the people joining Waste4Change with all their unique colors and dynamics. They always make me want to be a better person.
Can you share three pearls of wisdom from leading and managing Waste4Change for Green Network Asia readers, especially the startup leaders?
Vision & Value is the foundation.
Talent/People is the key.
Resources/Network is the fuel.
What are your messages for individuals and organizations to improve waste management solutions to create significant impacts and progress in solving the waste accumulation problem?
Waste management is a complex activity requiring all stakeholders' collaboration and contributions to create meaningful progress. Waste accumulation stems from rising waste production, but minimal management efforts make it worse. On top of that, the public in Indonesia still needs to build the proper habits for responsible waste management.
Therefore, we all can optimize the existing efforts by reducing waste production from the source by reusing sustainable materials and recycling to maximize its lifetime. We should also support the expansion of waste management facilities to every region in the country that can help the public waste management efforts. Stakeholders can also partner with actors in the waste management sector through financial support to optimize the waste ecosystem in Indonesia.
Translator: Kresentia Madina
Read the original article in Indonesian at Green Network Asia – Indonesia.
Thank you for reading!
If you find this article insightful, subscribe to Green Network Asia's Weekly Newsletter to stay up-to-date with sustainable development news and stories from multistakeholder communities in the Asia Pacific and beyond.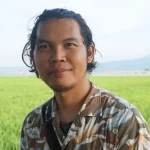 Amar is the Manager for Editorial Indonesia at Green Network Asia. He graduated from the Master of Philosophy program at Universitas Gadjah Mada and Bachelor of Communication Science at Universitas Sumatera Utara, Indonesia. He has ten years of working experience in journalism as a reporter and editor.